Tim Howard Pictures and Videos
16 More Reasons to Love Tim Howard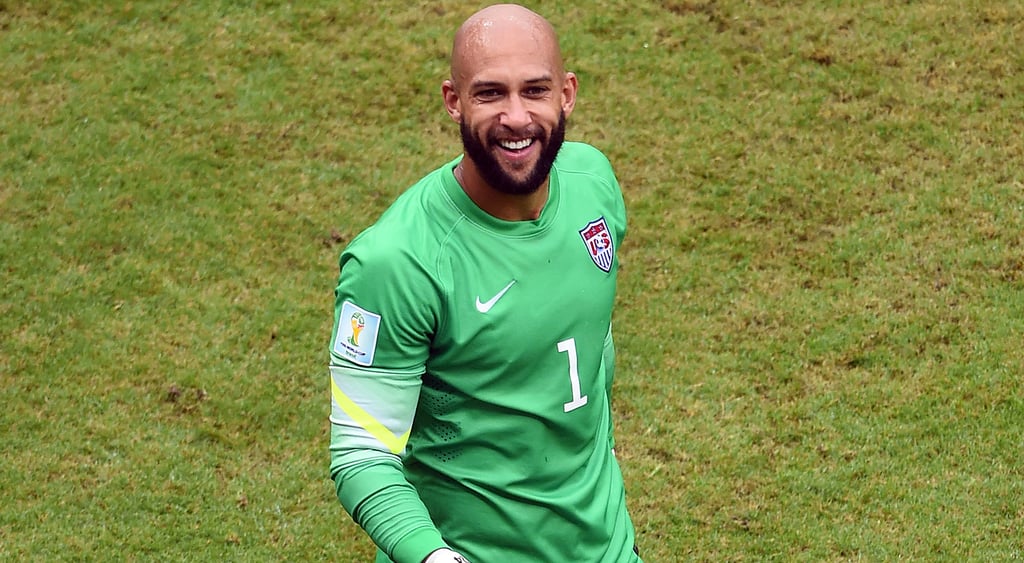 Source: Getty / Laurence Griffiths
In case you missed it, goalie Tim Howard gave an absolutely epic performance in the USA's game against Belgium, making a record-breaking 16 saves and winning over fans across the globe despite his team's loss. Of course, Howard's talent is nothing new, and thanks to the Internet doing what the Internet does best, everything from his high school yearbook picture to a video of his incredible 2012 goal have resurfaced. Celebrate Howard's amazing World Cup performance with a look at 16 (of course) reasons he's the best.
1. He Gave a Perfectly Heartfelt Postgame Interview
Following his record-breaking performance in the USA's game against Belgium, Howard offered fans yet another reason to love him. In an emotional postgame interview, he said, "It's heartbreaking. I don't think we could've given any more," adding, "It's heartache. It hurts."
2. He Made a Record-Breaking 16 Saves
Of course, while Howard is making headlines thanks to the World Cup, his talent is nothing new, and videos of his past performances are bubbling back up again. Back in 2012, he scored a goal — while playing goalie. Watch the awesome moment in the video above.
6. He's Loved by His Opponents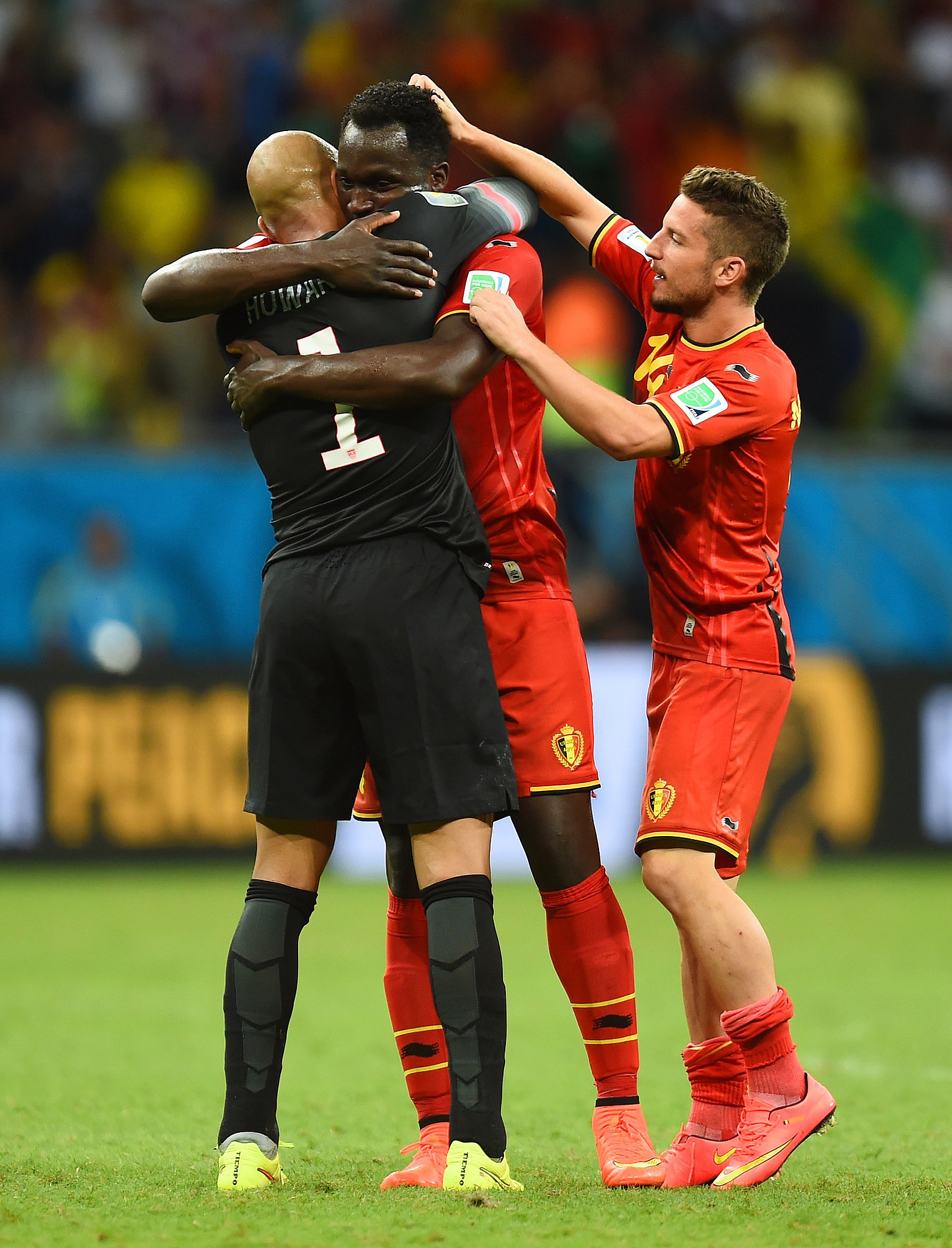 Source: Getty / Jamie McDonald
After Belgium beat the US men's national team, several Belgian players approached Howard to hug him and congratulate him on a great game.
7. He's Played For Years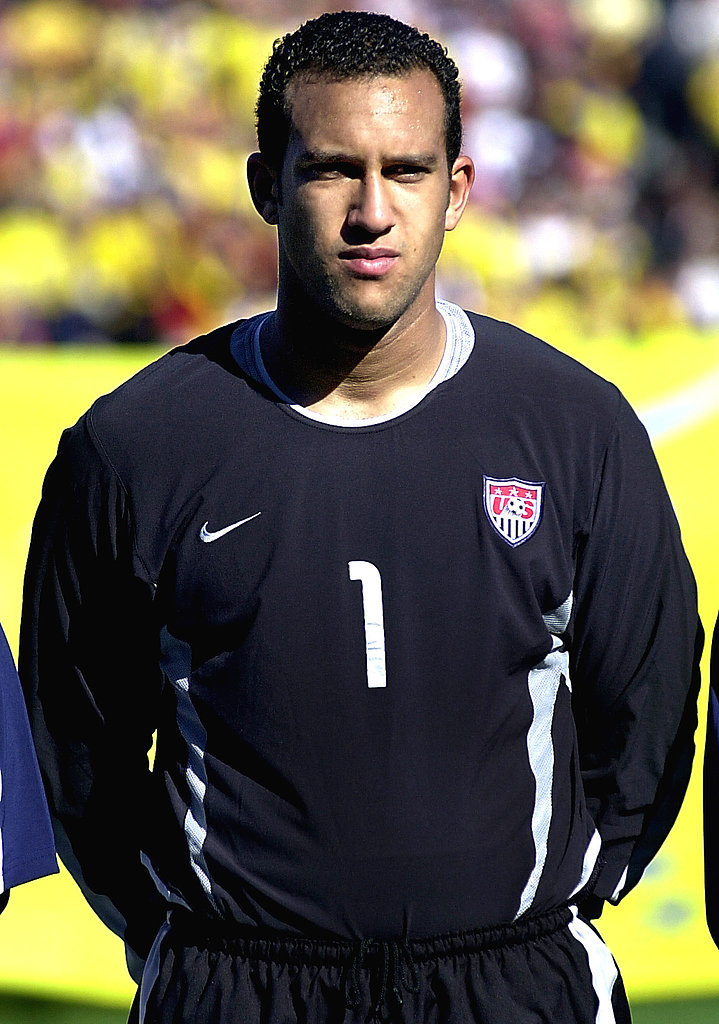 Source: Getty / ROBERTO SCHMIDT
Sure, he's a top trend now, but Howard's been in the game for more than a decade. In the 2002 picture above, he's seen playing with the US men's national team in Alabama.
8. He's Good With Kids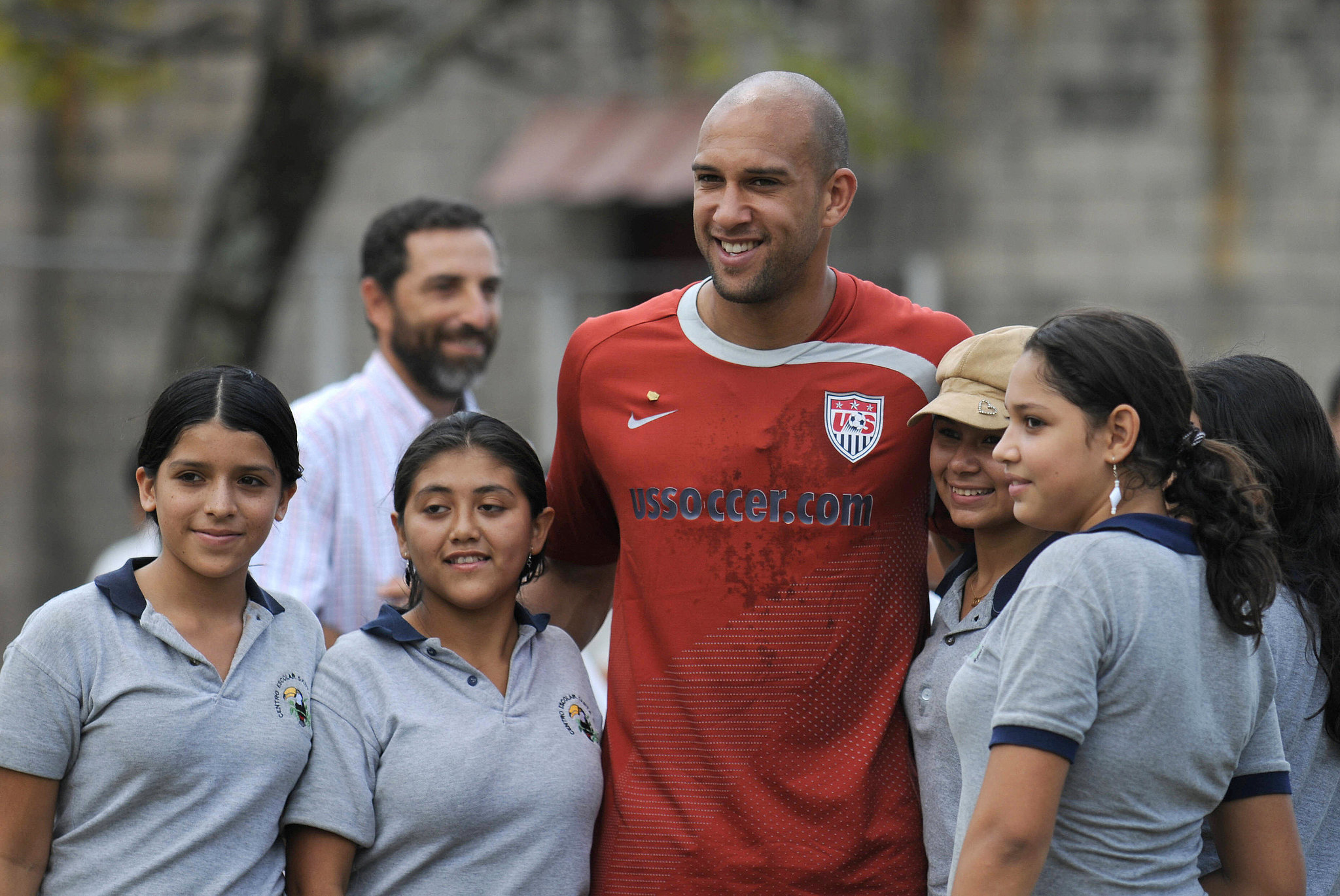 Source: Getty / Jose CABEZAS
Back in 2009, he posed for a picture with kids as part of the Football Forever program in San Salvador, which helps to prevent crime in violent areas of El Salvador.
9. He's Hot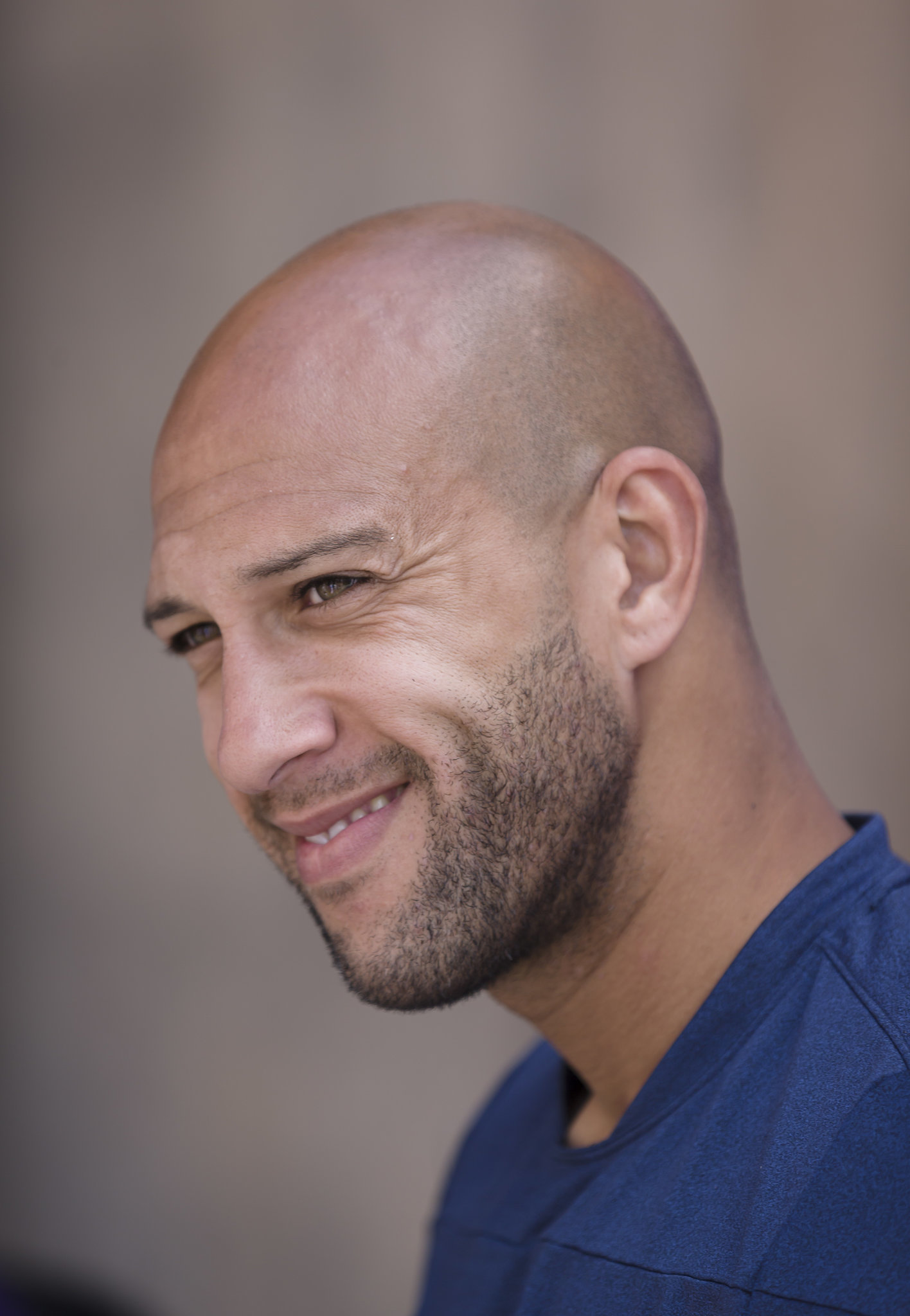 Source: Getty / David Madison
In case you didn't notice, he's also attractive.
10. He Looks Handsome With a Beard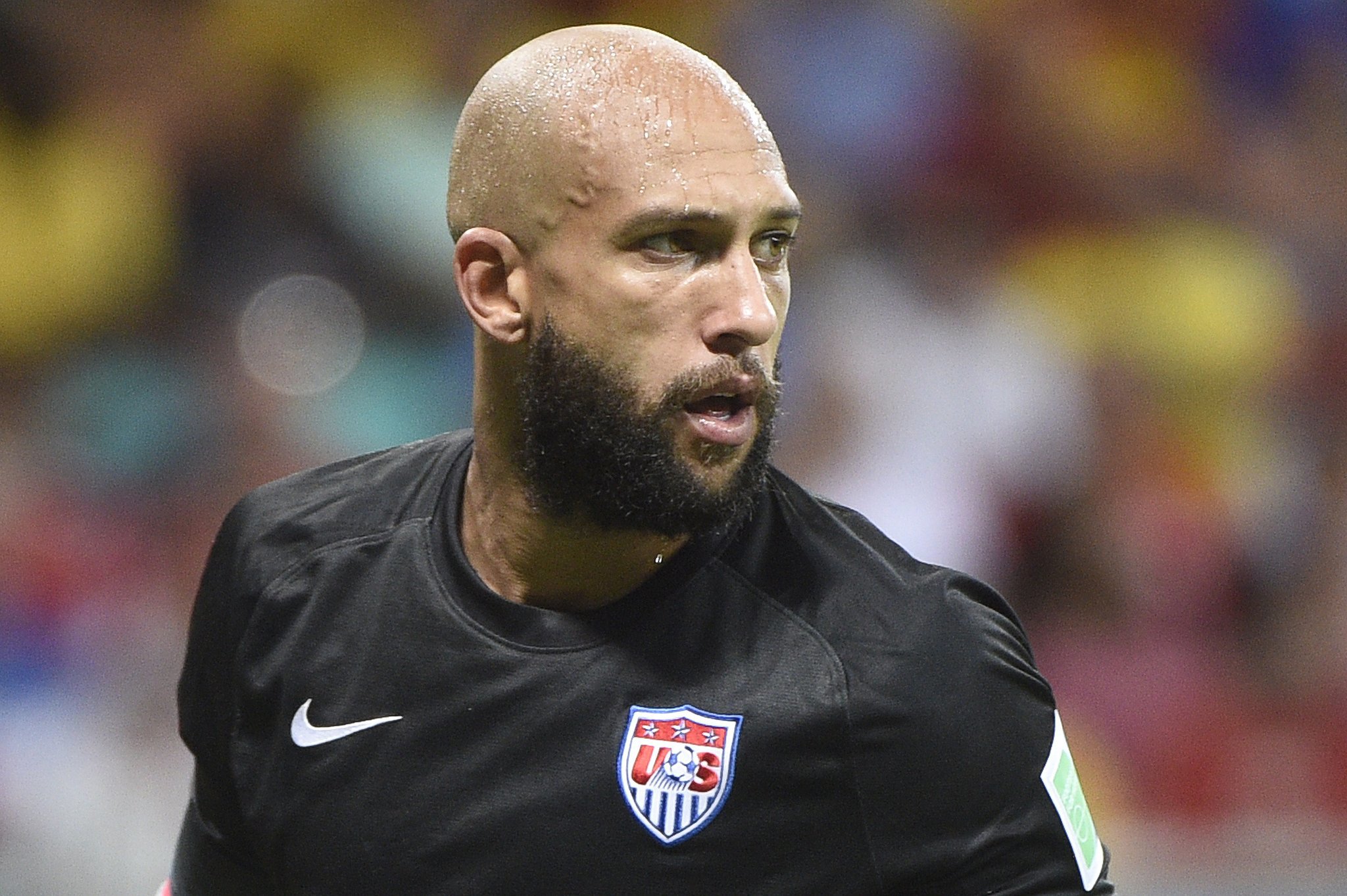 Source: Getty / MARTIN BUREAU
Sexy scruff, amiright?
11. He Also Looks Handsome Clean-Shaven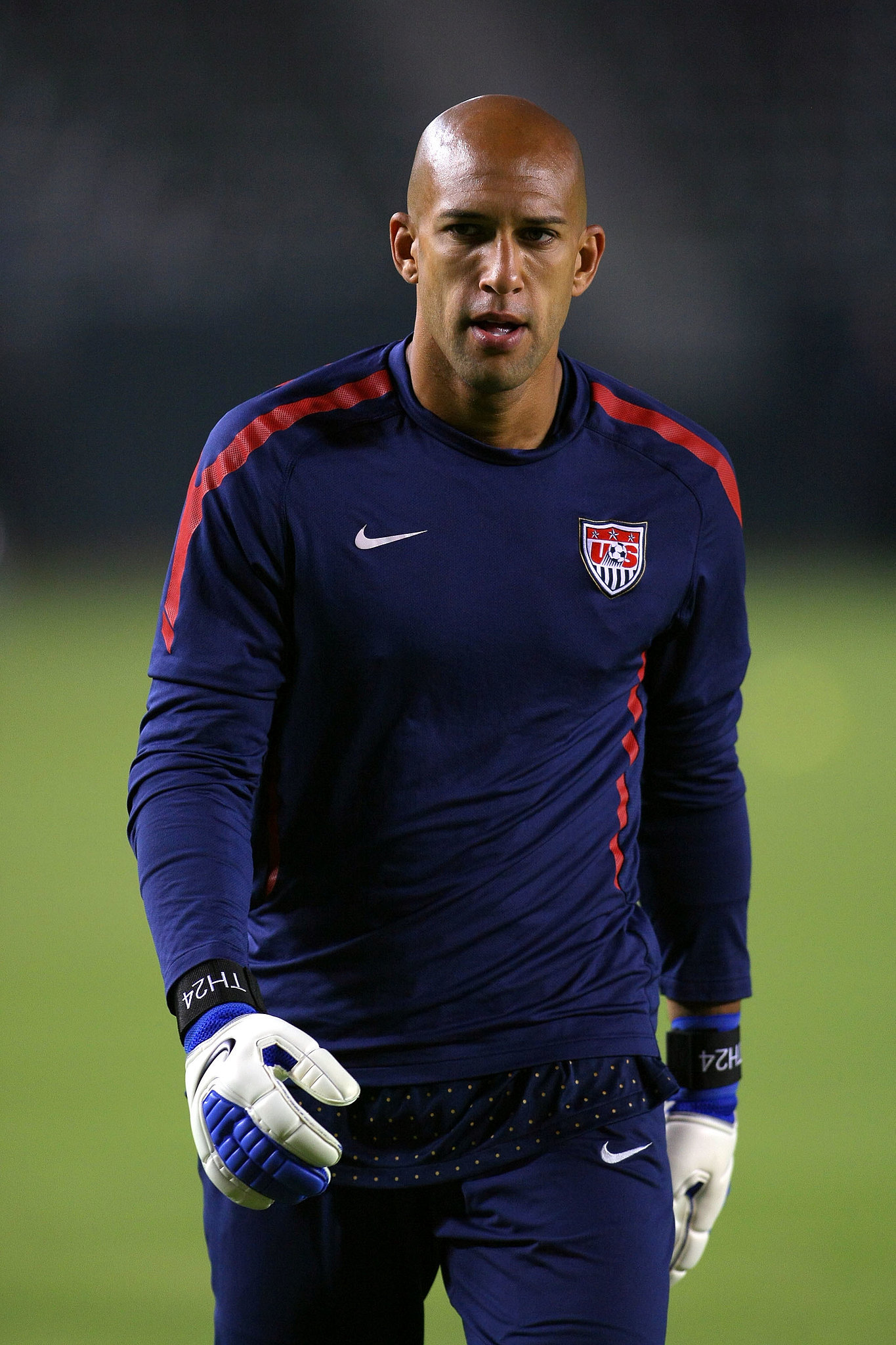 Source: Getty / Victor Decolongon
Howard was just as cute scruff-free back in 2011.
12. He Can Rock a Suit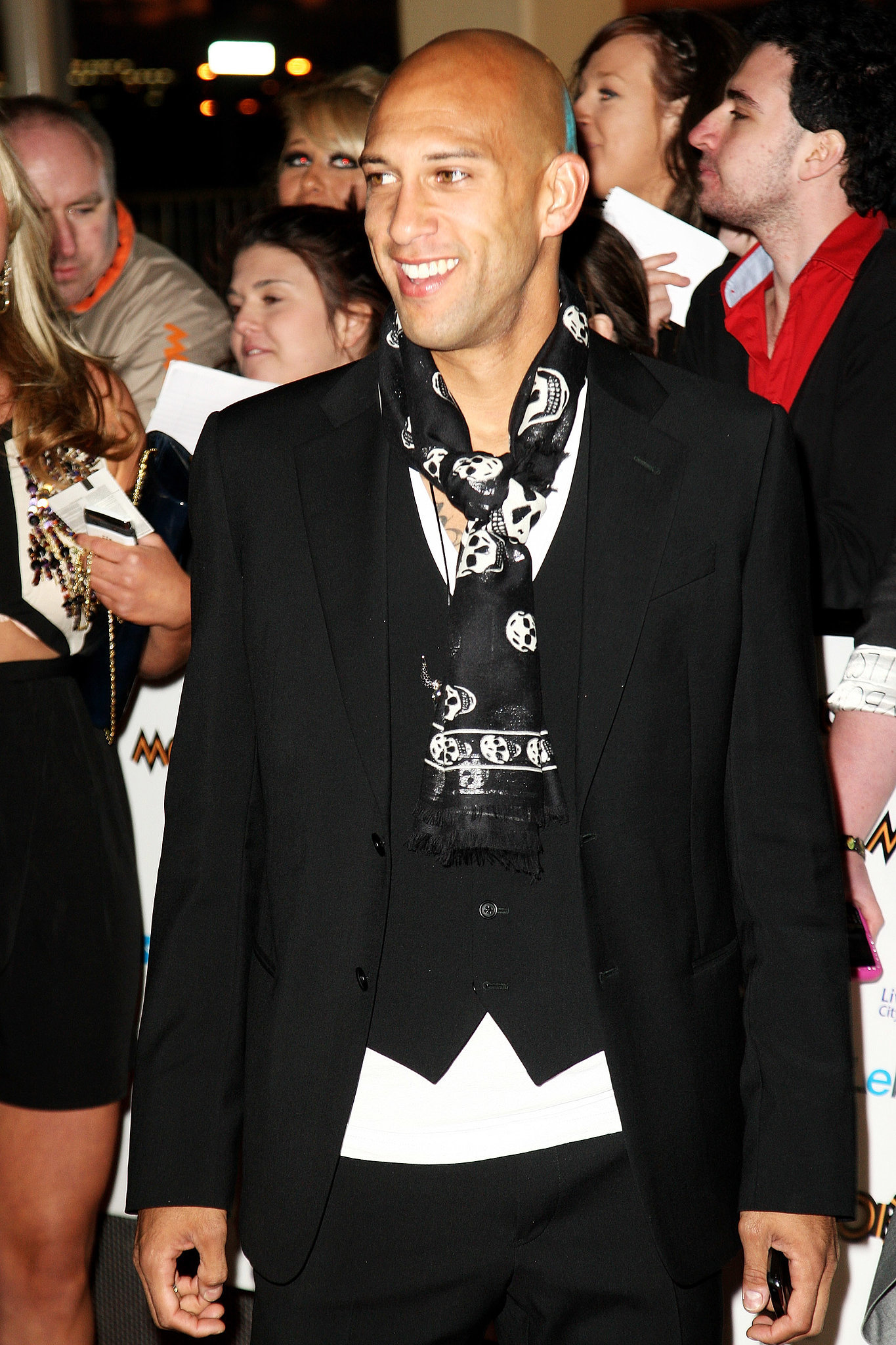 Source: Getty / Dave Hogan
He cleans up well! Howard walked the red carpet in Liverpool, England, for the MOBO Awards in 2010.
13. He Also Looks Very Good
Shirtless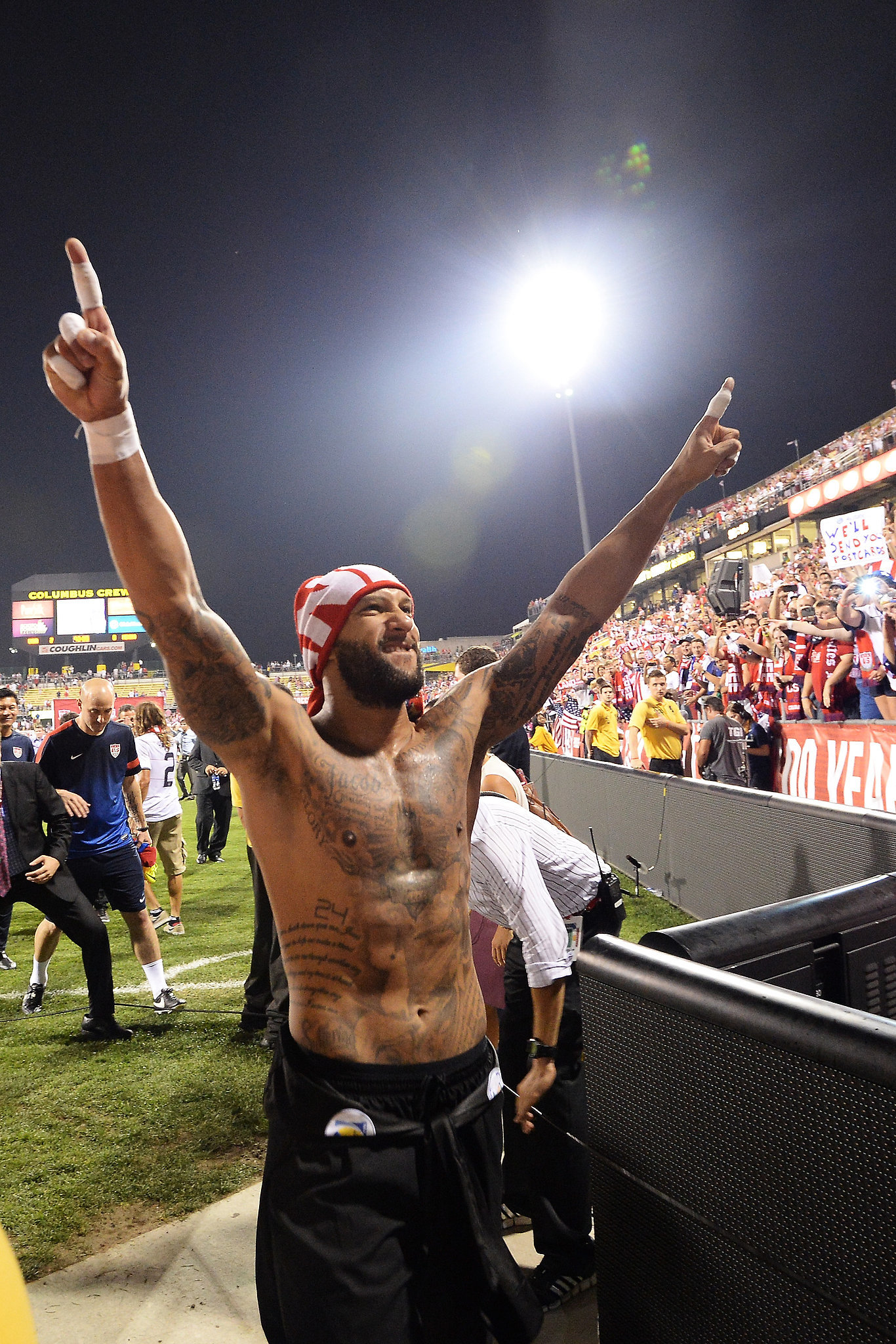 Source: Getty / Jamie Sabau
Oh hey, Howard! The soccer stud stripped down while celebrating a US win in 2013.
14. He's an Animal-Lover
This past May, Howard showed his love for animals by participating in PETA's "Ink, Not Mink" campaign.
15. He Could Have Saved Ned Stark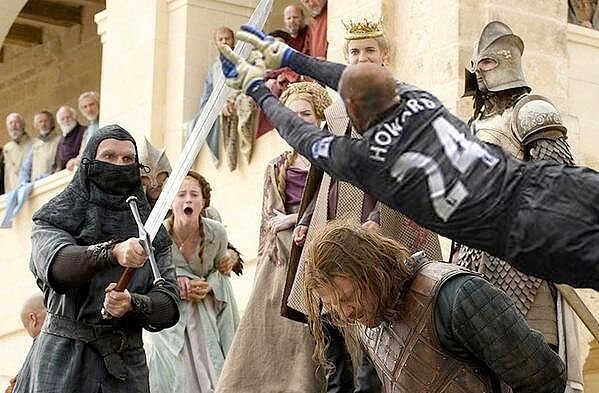 Source: Imgur
Gotta love the Internet for this gem of a Game of Thrones meme.
16. This Was His Yearbook Quote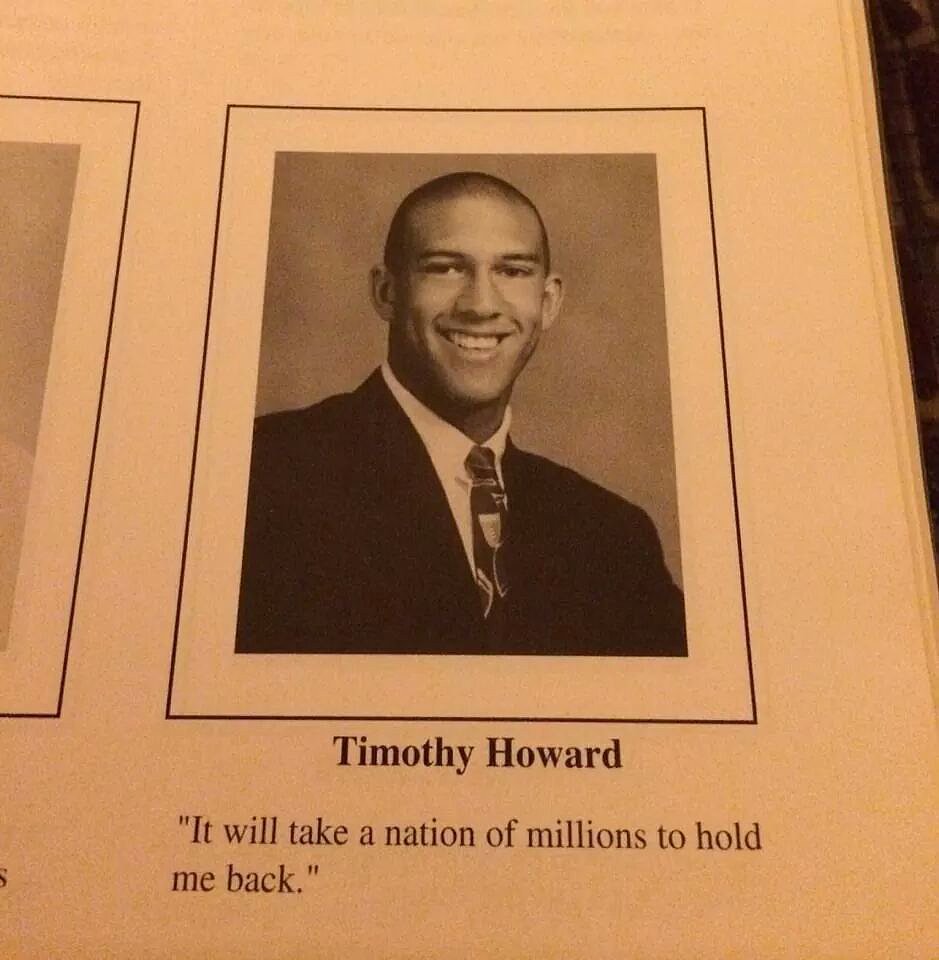 Source: Imgur
PERFECTION.