Tom Brady Talking About Divorce Rumors
Tom Brady Speaks Out About Divorce Rumors: "We're in a Great Place"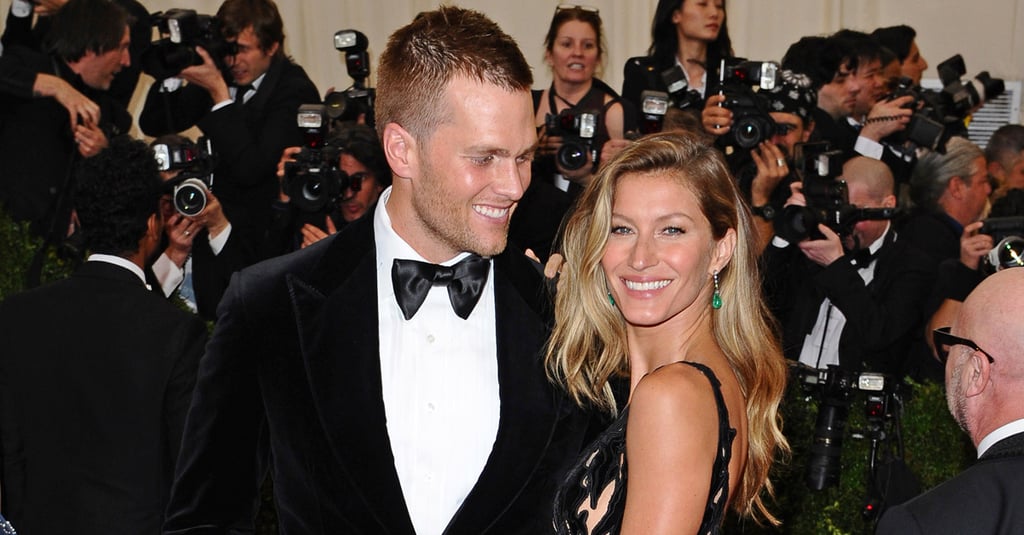 While Tom Brady's professional life is back on track following judge Richard Berman's recent ruling to void his four-game NFL suspension, the New England Patriots quarterback is still dealing with issues surrounding his personal life. The "deflategate" scandal brought on speculation that his marriage to Gisele Bündchen was in trouble, but he addressed the rumors during a Tuesday morning radio interview with 93.7 FM's Dennis & Callahan saying:
"We're in a great place. I'll just say that. I'm a lucky man. I've been very blessed with support from my family and certainly her. There's no bigger supporter than I have than her and vise versa. I've been very blessed to have an incredible relationship with my life partner. I don't think anything would ever get in the way of that."
The couple, who have been married for six years, have certainly maintained their togetherness on social media, where Gisele posted a sweet snap of Tom with their daughter, Vivian, over the weekend. Things may be looking up for Tom, who plays in his first regular season game with the Patriots on Thursday night, but he did also admit that "It's just been a tough, challenging seven months" in the aftermath of the Super Bowl ball scandal. He also added that "it will be pretty exciting to run out there Thursday night with my teammates."