Tom Felton Sorts Celebrities Into Hogwarts Houses
Which Celebrities Did Harry Potter's Tom Felton Sort as Slytherins?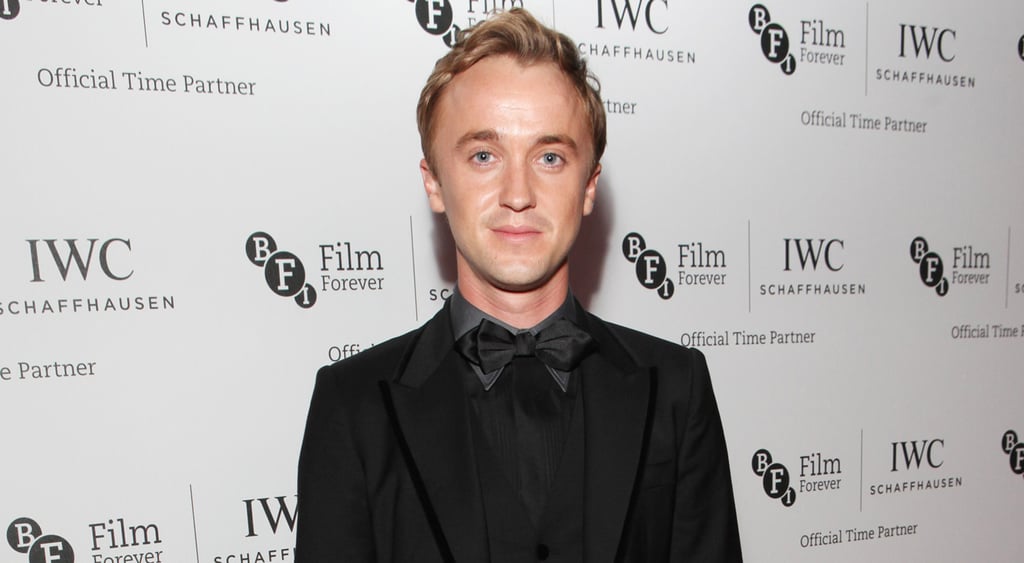 Source: Getty / David M. Benett
Draco Malfoy sees kindred (Slytherin) spirits in some of Hollywood's famous faces. This week, Harry Potter star Tom Felton sorted celebrities into Hogwarts Houses, declaring that Kim Kardashian would "for sure" be a Slytherin along with Miley Cyrus, Pitbull, and Justin Bieber — "a bit of a bad boy." Tom explained that Taylor Swift, on the other hand, is "far too good" to be a Slytherin, calling her a Gryffindor along with Harry Styles and Ariana Grande. As for Kanye West, the actor thinks he's a "Hufflepuff. Definitely," while the "very loyal" Gwyneth Paltrow would be more of a Ravenclaw. But all the sorting drama didn't stop there, because Tom took to Twitter on Thursday to say he finally joined Pottermore and was sorted into Gryffindor, adding, "Heartbroken x #slytherinforlife."
Today was the day. I finally did it. I joined Pottermore and was sorted into........Gryffindor. Heart broken x #slytherinforlife

— Tom Felton (@TomFelton) January 21, 2015