Tom Hardy's Leonardo Dicaprio Tattoo
Tom Hardy Just Paid Homage to Leonardo DiCaprio in the Most Permanent Way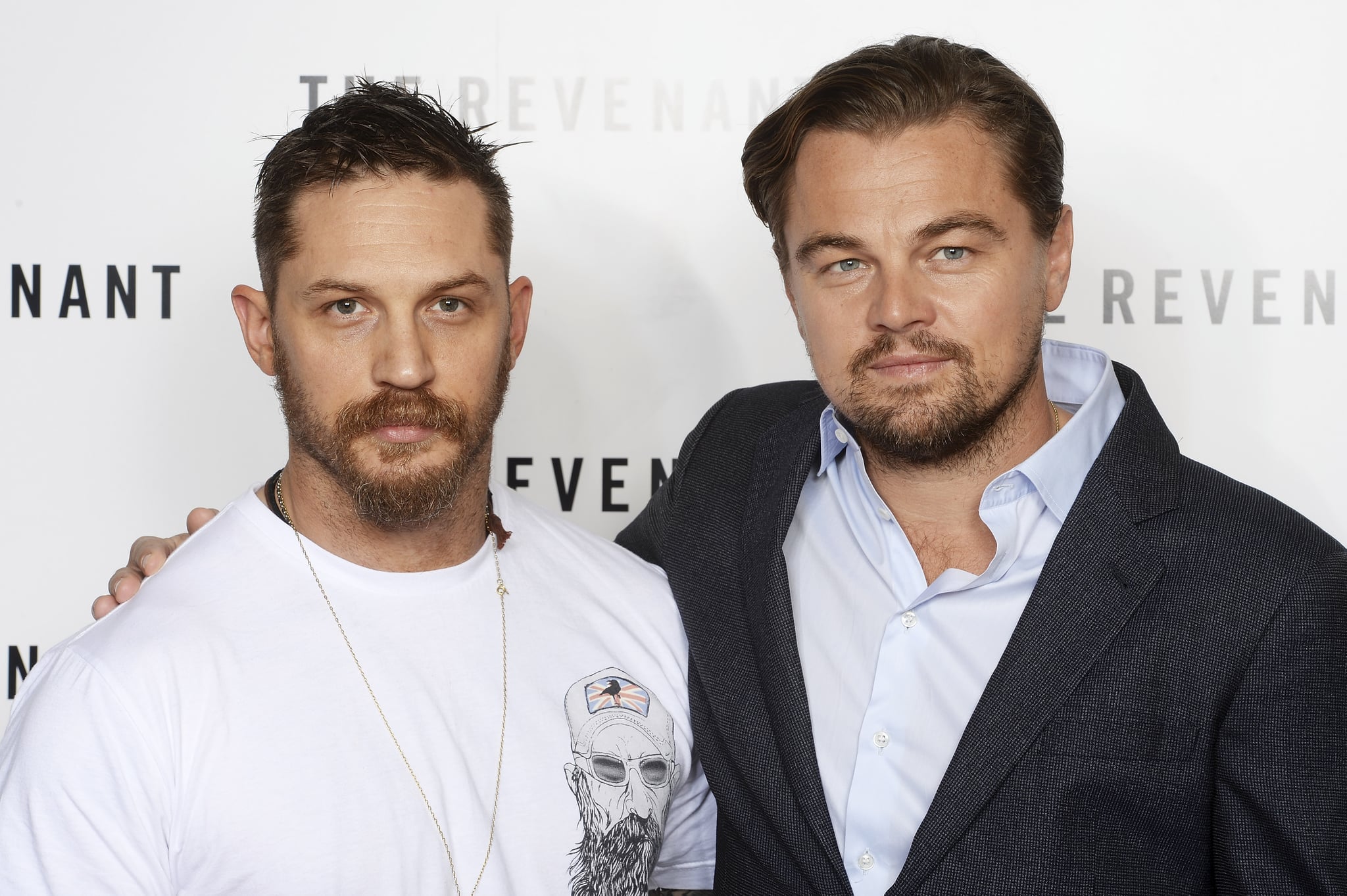 Image Source: Getty / Dave J Hogan
Tom Hardy just added to his tattoo collection, courtesy of Leonardo DiCaprio. Back in December 2016, the British hunk admitted to Esquire that he had made (and lost) a bet with his friend and former costar: if he became an Oscar nominee for his performance in The Revenant, he would have to get a tattoo of Leo's choosing. Spoiler alert: Tom did get nominated for Best Supporting Actor.
Now, after almost two years, it looks like Tom's finally kept his end of the bargain with a tattoo that seems to read "Leo knows all" etched into his bicep. Caught on camera, this new ink adds to his already extensive collection of body art, which includes the Union Jack, a Chinese dragon, and a London skyline. A reminder to never take a silly bet with Leonardo DiCaprio.