Tom Hiddleston Singing "We Wish You a Merry Christmas"
Swoon! It's Tom Hiddleston Singing a Christmas Song and Holding a Dog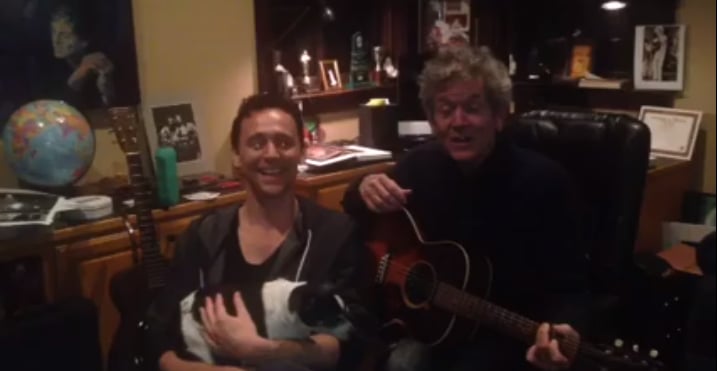 Is there anything sweeter than Tom Hiddleston singing "We Wish You a Merry Christmas" while — double whammy — holding an adorable dog? The actor teamed up with country singer Rodney Crowell to sing the festive song, and in the video's caption, they wrote, "Merry Christmas from Rodney, Tom, and Mono!" Too cute, right? Watch the duo sing in the video below, then check out more viral videos, including this a cappella cover of "All I Want For Christmas Is You"!