Vintage Jacqueline Kennedy Pictures
Vintage Pics of Jackie Kennedy Will Take You Back in Time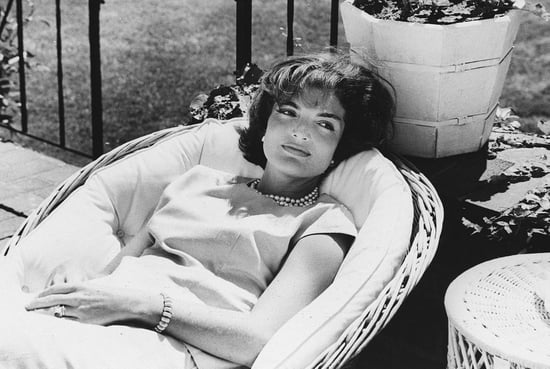 Today would have been JFK's 97th birthday, prompting Americans to look back on his time as president and his romance with Jacqueline Kennedy — an icon in her own right. From a prominent family herself, she was declared debutante of the year in 1948, when she was still Jacqueline Bouvier. After reportedly meeting JFK through a friend in Spring 1952, she and Jack started dating seriously, and their engagement came soon after in June 1953. Jackie and JFK, then a senator, were married that September in Newport, RI, before settling down in Virginia. After moving to Washington DC's Georgetown neighborhood, Jackie gave birth to Caroline in 1957, followed by John F. Kennedy Jr. in 1960, just weeks after JFK won the general election.
As the first lady, Jackie was young, fresh, and fashionable. She worked on restoring and redesigning parts of the White House, and in the below interviews, she talks about her vision for the space, which she hoped would become more like a museum. She also touches on the issue of privacy, opening up about the challenges of balancing public and private lives, plus her hopes for the couple's children. Following President Kennedy's death, his widow sought protection from the media and drew away from the public, marrying reclusive Greek shipping magnate Aristotle Onassis. And in the decades following her and JFK's time in the White House, truth about his affairs put their marriage in a different, more honest light. Since she passed away in 1994, Jacqueline has been remembered as a style icon and a popular first lady. As the world honors and remembers JFK, take a look back at his famous plus-one.
1953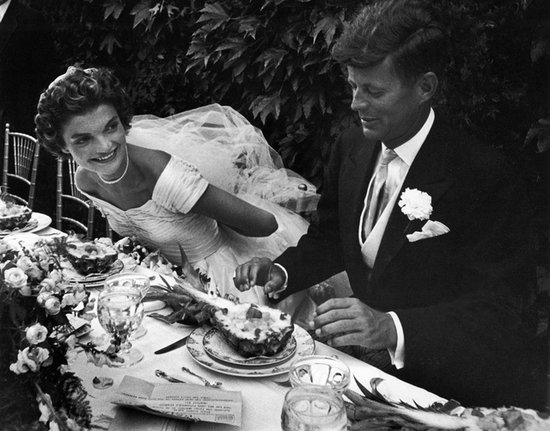 Then-Senator JFK was all smiles beside his bride, Jacqueline, during their outdoor wedding celebration.
Jacqueline and JFK were interviewed in their Boston apartment a month after their wedding, chatting about their life as newlyweds.
1960
On July 14, 1960, Jacqueline spoke with the press from the family's Hyannis Port home after JFK won the nomination at the Democratic convention. Gushing with excitement, she told reporters that his first words to her over the phone were "Hello, isn't it wonderful?"
For more pictures and videos of Jacqueline, just keep reading.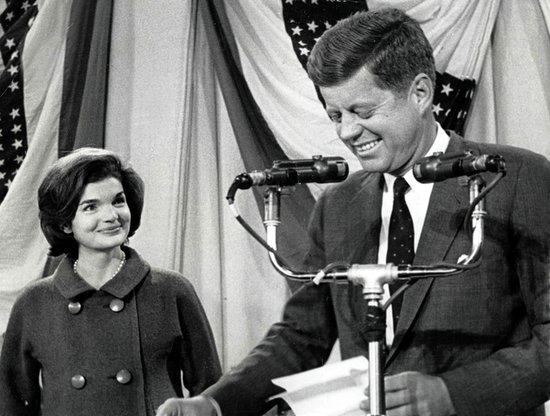 On Nov. 9, 1960, JFK spoke at the Hyannis Port Armory as the Democratic president-elect, just one day before his victory was announced.
1961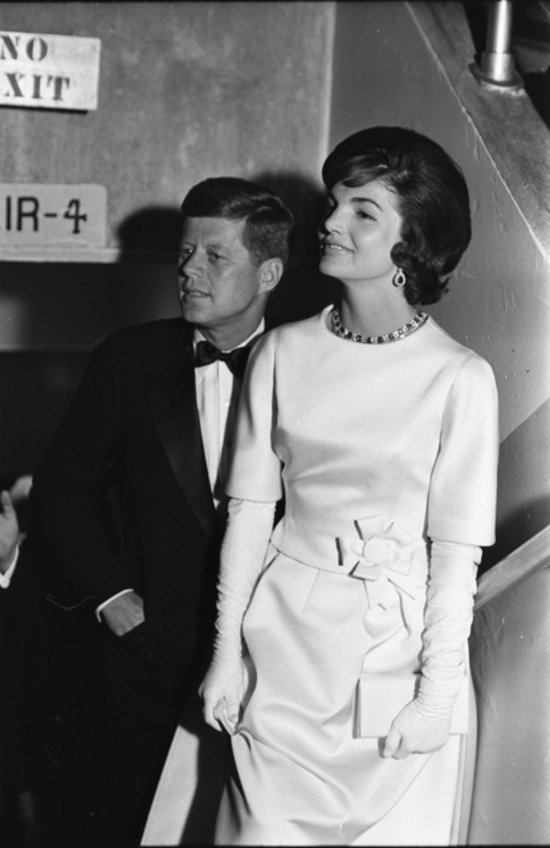 President JFK and First Lady Jacqueline Kennedy stepped out for an inaugural event on Jan. 20, 1961.
Jacqueline's first TV interview after becoming first lady took place on March 24, 1961. Speaking from the White House, she shared some of her plans for her new position, saying, "The thing I care about most is to make it more of a museum, with more pieces of beautiful furniture that belonged to old presidents." She also talked about raising her kids in the White House, mentioning the challenges of so much attention. "It is rather hard with children," she said. "There's so little privacy."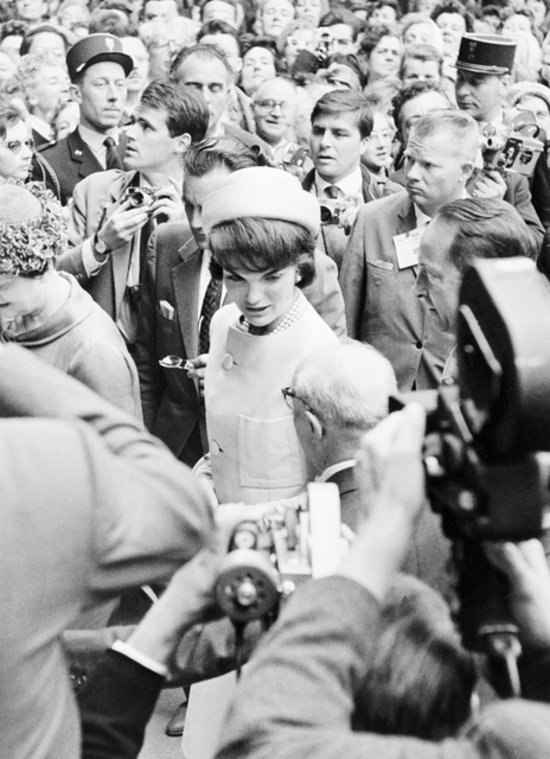 Jacqueline was greeted by a crowd in Paris during her visit in June 1961. The first lady was known to be loved in the City of Light, with JFK himself saying, "I do not think it altogether inappropriate for me to introduce myself. I am the man who accompanied Jacqueline Kennedy to Paris." Watch his address below:
1962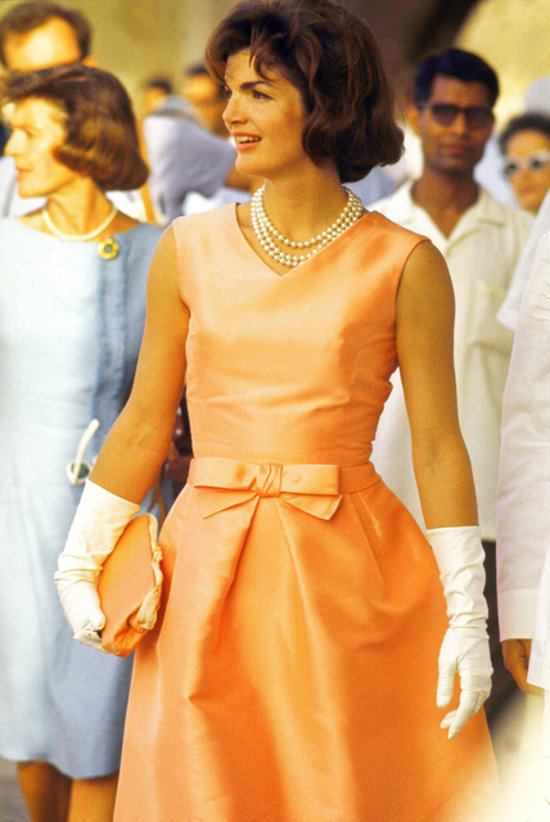 As the first lady, Jacqueline enjoyed a trip to India, walking through the crowds at Udaipur wearing an apricot-colored dress, white gloves, and a pearl necklace.
1960s
Following her years as the first lady, Jacqueline enjoyed herself at a picnic, and she was all smiles while socializing at the event.
1970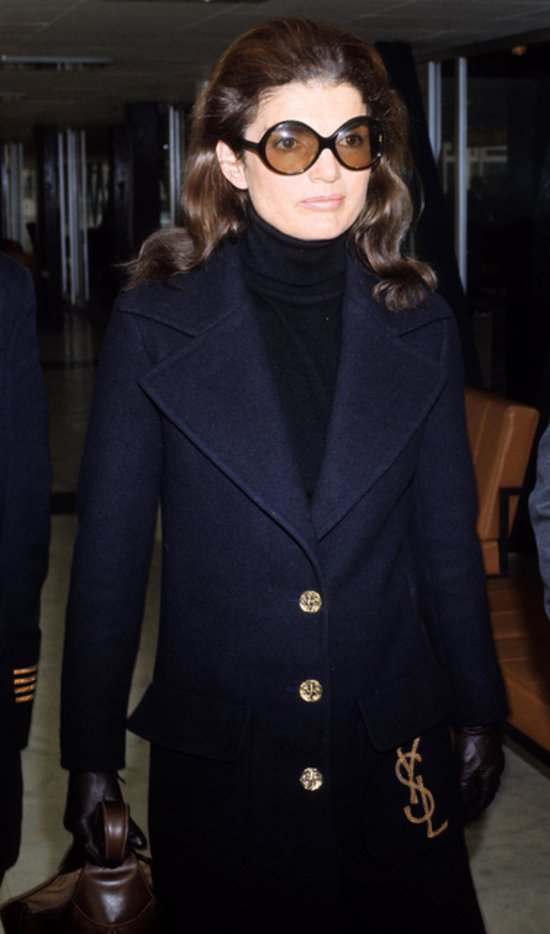 In September 1970, Jacqueline made a fashionable appearance at London's Heathrow Airport before jetting to NYC.
1971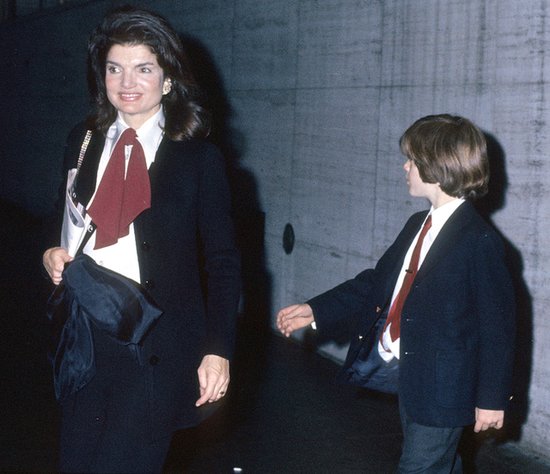 Jacqueline led her son John F. Kennedy Jr. along the street after a visit to the Philharmonic Hall in NYC in December 1971.
1973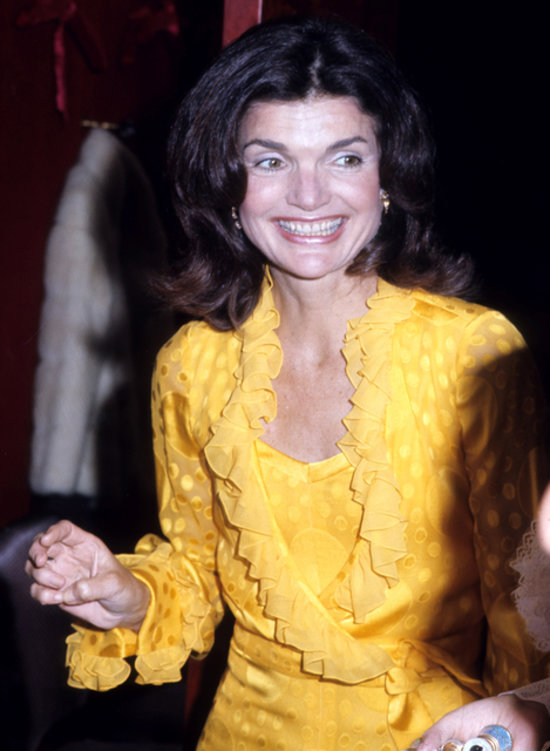 Jacqueline was all smiles at the Metropolitan Opera House in New York in May 1973.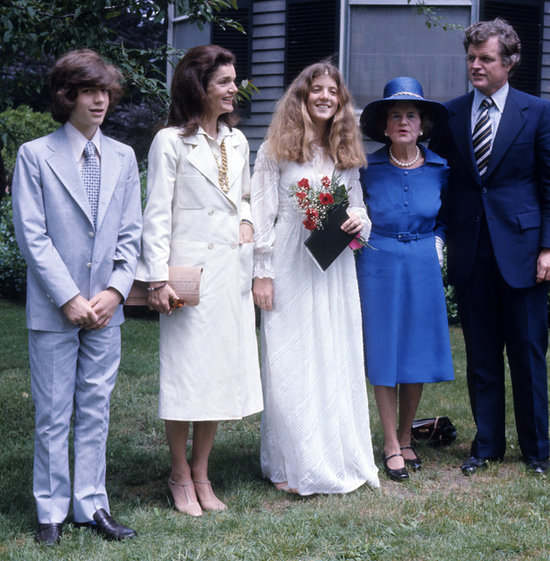 Jacqueline was a proud mom during Caroline's graduation party in June 1973, standing beside John F. Kennedy Jr., Caroline, Rose, and Ted Kennedy.
1976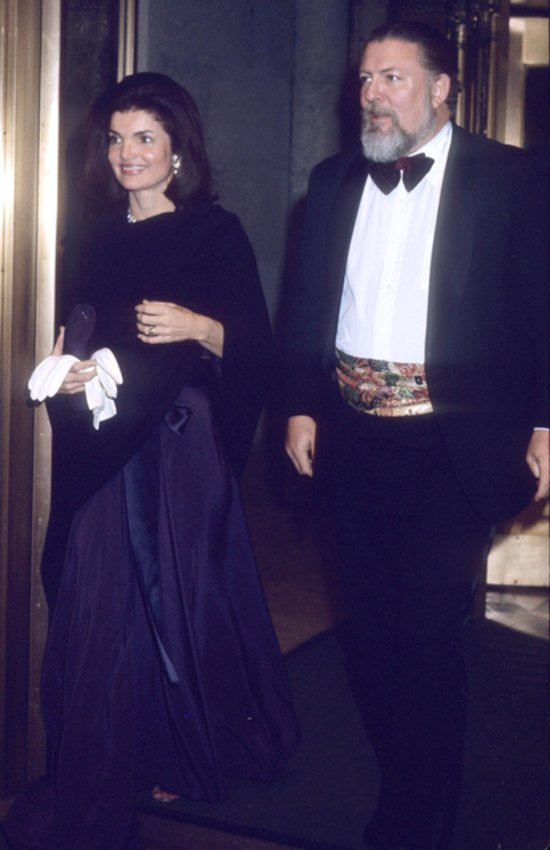 In February 1976, Jacqueline was spotted leaving an event at The Sherry-Netherland hotel in NYC.
1978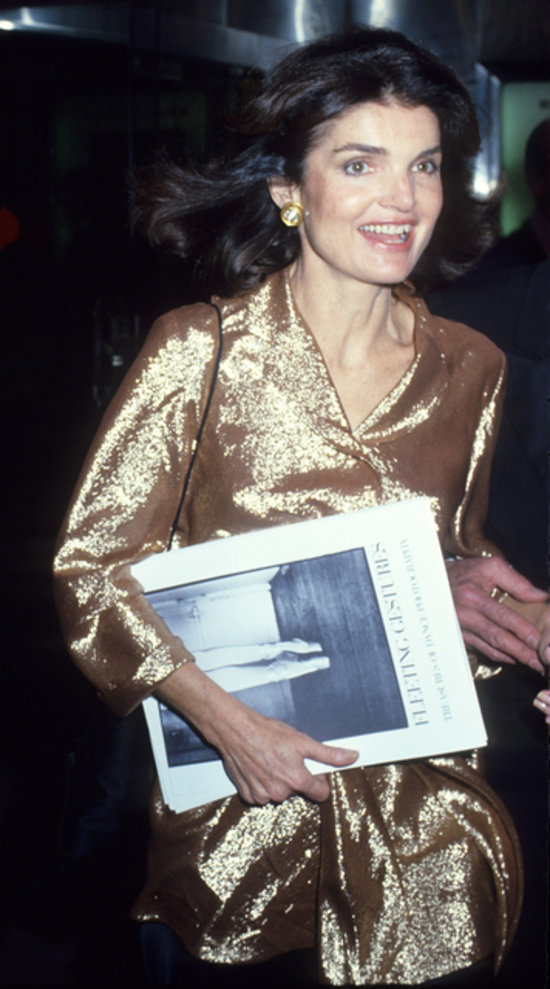 Jacqueline went glam for a night out at the International Center of Photography in NYC in November 1978.