What Is Emma Stone's Net Worth?
Most of Emma Stone's Net Worth Came From This 1 Major Project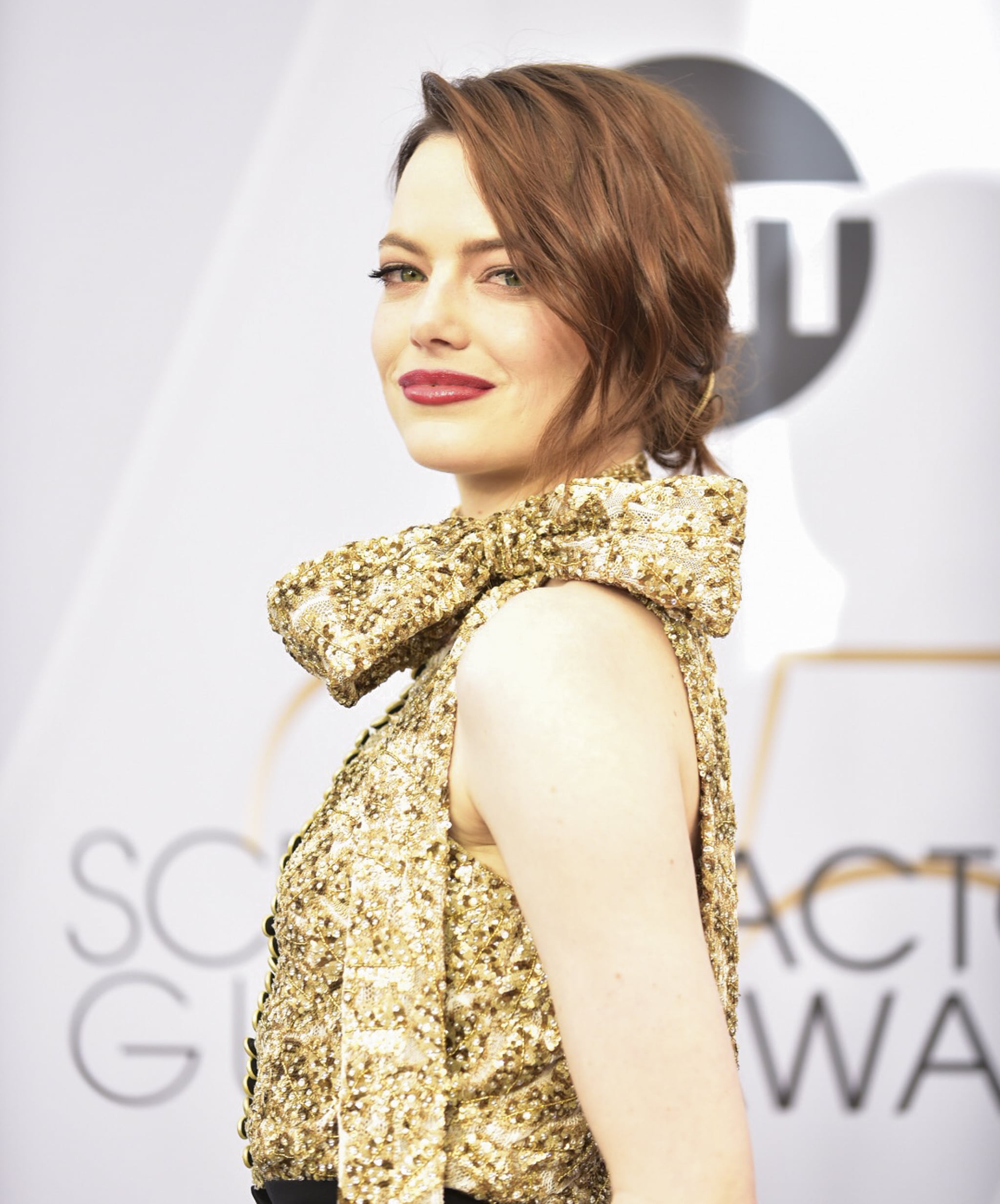 Over the course of the past decade, Emma Stone has gone from everyone's favorite girl-next-door comedienne to one of the biggest stars in Hollywood. It probably comes as no surprise, then, that Stone's 2019 net worth has increased significantly since she first began appearing on our screens. But just how much has her career earned her so far? You might be surprised at the amount — and what her highest-paid project has been.
According to reports, Stone's net worth currently sits at approximately $28 million. Her earnings began with smaller roles in the mid-2000s before she landed her first major film role in the comedy Superbad. Her next several roles were in similarly quirky comedies: The House Bunny, Ghosts of Girlfriends Past, and Zombieland — none of which had high budgets or massive box office earnings.
Stone starred in a hit in 2010, with the razor-sharp teen comedy Easy A, which earned Stone her first Golden Globe nomination. She followed that up with the 1960s drama The Help and the contemporary ensemble rom-com Crazy, Stupid, Love. The latter film would be her first collaboration with future La La Land costar Ryan Gosling; the duo also worked together on the mobster drama Gangster Squad. Still, these films were lower-budget, meaning Stone's take-home pay was less as well. She did considerably better by signing on to The Amazing Spider-Man, the 2012 Sony reboot of the iconic superhero franchise that costarred Stone as leading lady Gwen Stacy (and introduced her to then-boyfriend Andrew Garfield). Surprisingly, the big-budget superhero films were not Stone's biggest source of income; that would come a couple of years later.
It was the late-2016 musical romance La La Land that landed Stone her biggest payday to date — and exponentially increased her net worth in a single bound. Forbes reported in August 2017 that Stone was the highest-paid actress in the world at the time, thanks to her La La Land paycheck. Stone earned $26 million (pretax) from that one film alone, which also left her with her first Oscar win: a best actress trophy for her role as aspiring actress Mia. The film itself earned over $445 million at the global box office.
Although the majority of her income has come from her onscreen work, Stone also has had a few paychecks from fashion and beauty projects. Most notably, in 2017 she reportedly inked a deal to become the face of the Louis Vuitton brand. The contract was reported to be worth somewhere between $6 million and $10 million over the course of two years. In October 2017, the brand confirmed the news with an Instagram announcement calling Stone "the latest ambassador for the Maison."
Stone's Oscar win and big La La Land payday will, presumably, make it easier to command a higher paycheck on future projects — at least the ones that have budget to spare. Her current net worth does make it possible for her to be picky about the projects she chooses, even when she wants to sign on to a lower-budget film, such as her current Oscar contender The Favourite.