What Is Florida Water?
Yes, That Was Florida Water in Solange's Custom Fishnet Bag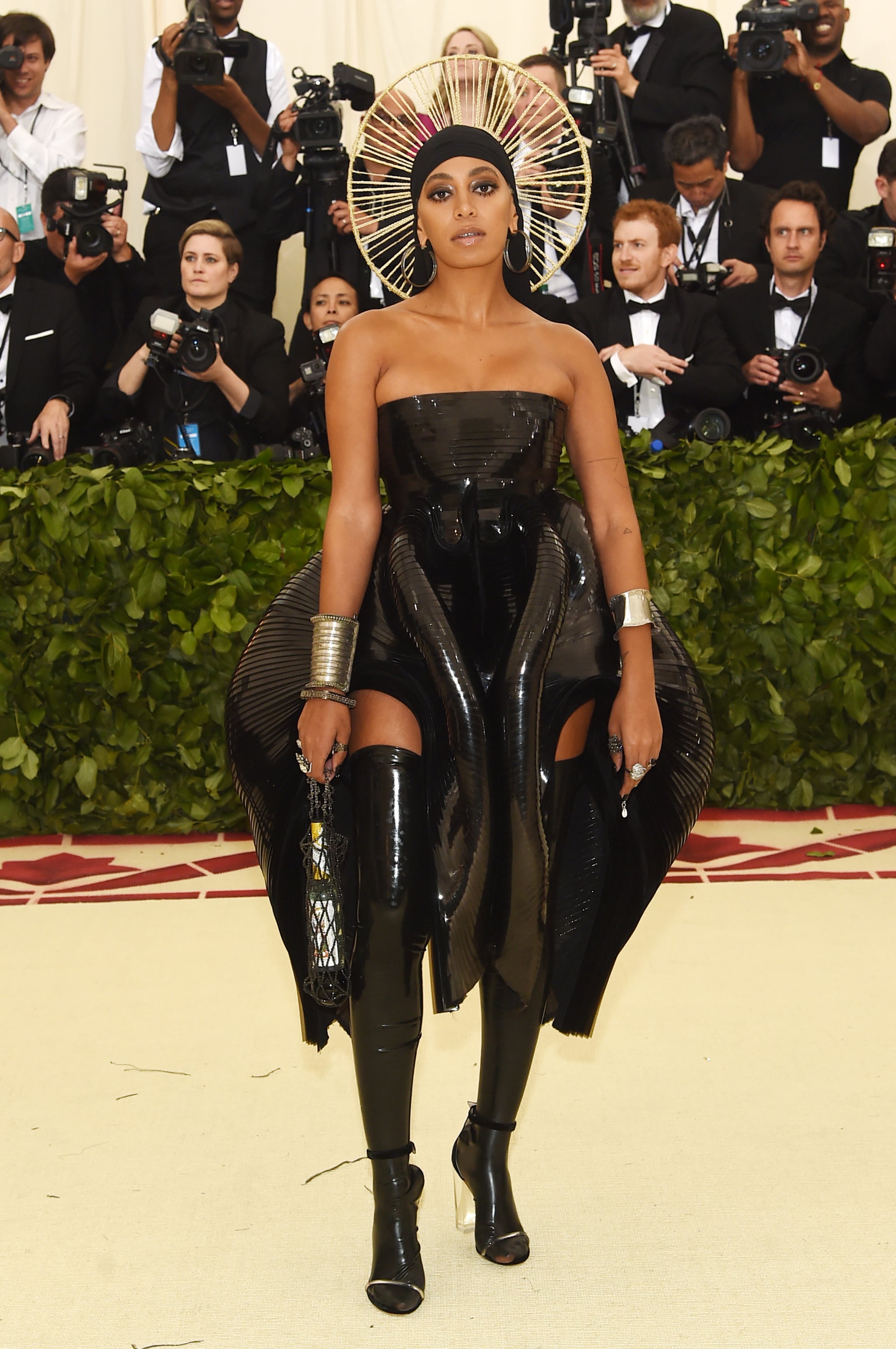 Image Source: Getty / Jamie McCarthy
If there were ever a fashion event made for debuting an out-of-the-box accessory, it's the Met Gala. This year, Solange Knowles's choice of accents to complement her "Heavenly Bodies: Fashion and the Catholic Imagination" outfit included a do-rag aside — a statement of pure badassery in itself — and a fishnet pouch with a bottle of something called Florida Water stashed inside.
Florida Water is technically a cologne, but it's used for a much different purpose. The citrus- and floral-scented fluid, infused with a blend of essential oils including lemon oil, orange oil, and lavender oil, is known for its spiritual properties — it's like a holy water of sorts. It's commonly used during voodoo practices, Wiccan ceremonies, and Santeria rituals. (So while it may not be in keeping with the Catholic theme, it certainly is religious.) You might find it on a religious altar, used to purify people and spaces, while some put it directly on their bodies to calm uneasiness and to keep sadness away. Murray & Lanman has been making the iconic liquid since the early 1800s.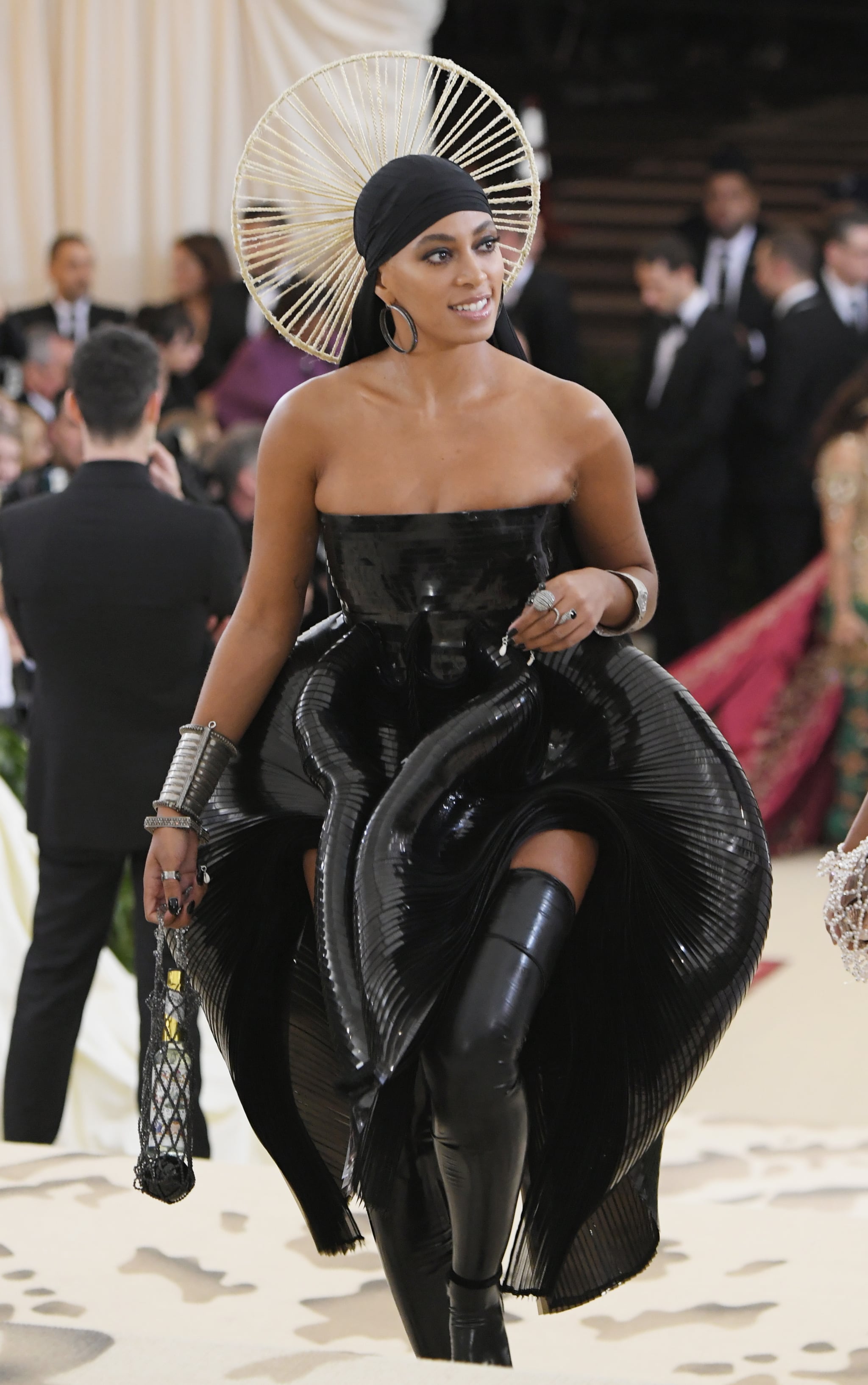 Image Source: Getty / Mike Coppola
Unfortunately, no one told the commenters on the E! red carpet, who referred to the bottle as Solange's favorite beverage. Twitter was not impressed, but it did wholeheartedly support Solange for her "iconic" choice.
while describing solange's Florida Water satchel, the E! commenters said she's carrying it bc she "likes to travel with her favorite beverage" lol help

— Puja Patel (@senari) May 8, 2018
" Florida water is her favorite drink" pic.twitter.com/L2zWIbS4eW

— jawn coltrane.✨ (@Paijawn) May 8, 2018
Solange carrying Florida water at the met gala is the single most important moment in 2018

— hosie🦇 (@joseyphineee) May 8, 2018
It's definitely one of those things that you've seen a million times and had no clue what it was for. It's actually sold at drugstores and pharmacies. The 200-year-old brand better brace itself, because Florida Water is sure to start flying off of shelves. Let's just hope that Solange doesn't feel the urge to pop her bottle during tonight's festivities.