What Is Lady Gaga's Net Worth?
Lady Gaga's Net Worth Just Made Me Choke on My Lunch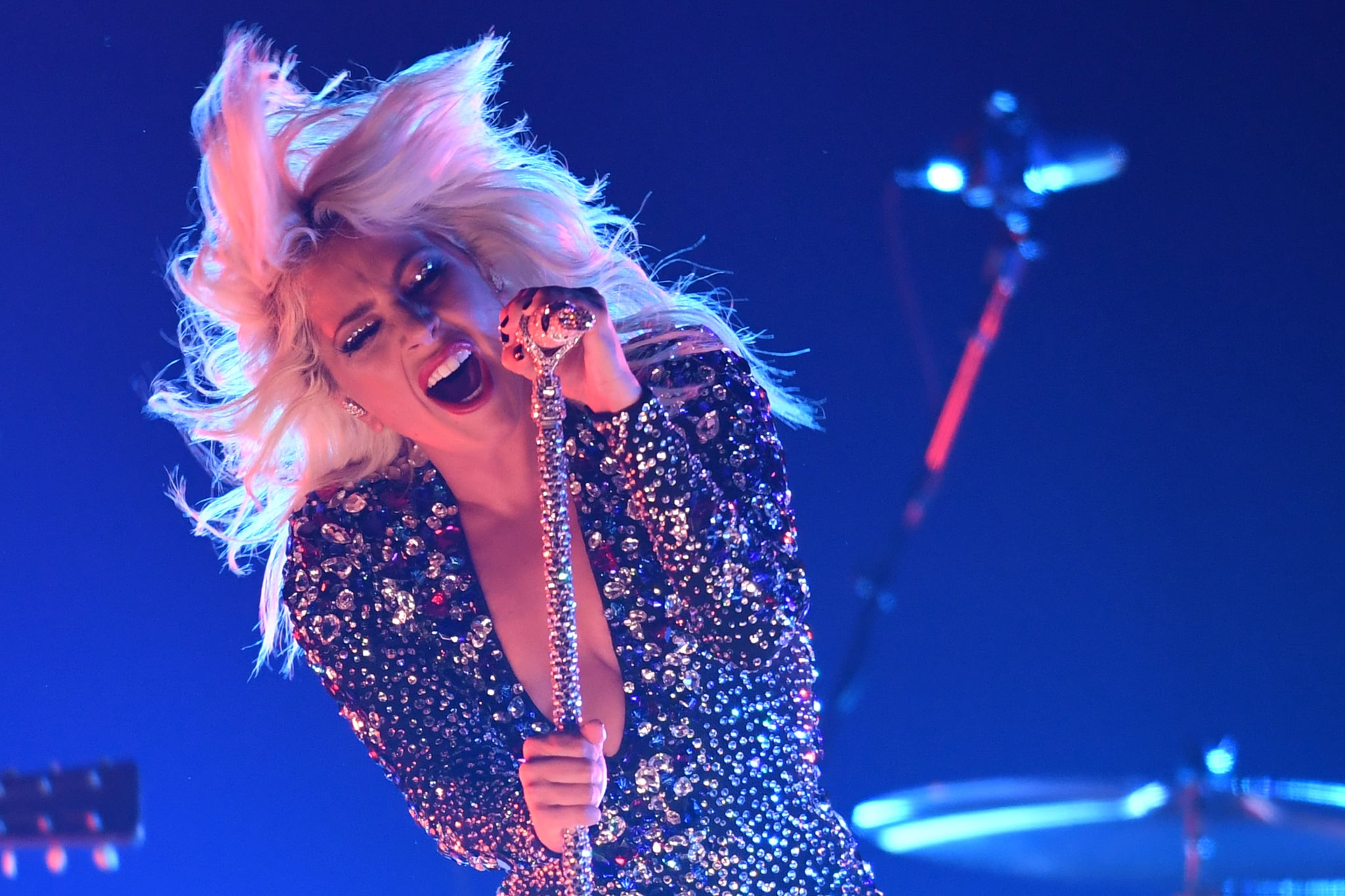 Lady Gaga doesn't do anything in small ways. From her glam, now-occasionally outlandish outfits to her insane vocals, Gaga's presence is always unmistakable both on and off the stage. It should come as no surprise, then, that her net worth as of 2019 is equally not-small. In fact, Gaga's net worth is already up to the nine digits, even though she's only 33. Impressed? So are we.
Celebrity finance tracker Celebrity Net Worth reports Gaga's most recent net worth as $300 million. For the most part, her bank account has grown thanks to her astonishing music career over the course of the last decade. Her first album, The Fame, was released in 2008, and she hasn't looked back since, with five studio albums, plus several EPs and compilations albums that have all become massive hits.
Lady Gaga has always been a born performer, with massive production values behind some of her biggest hit songs and music videos, so it really does make a lot of sense that her concert tours have netted plenty of paychecks too, since everyone loves a good show. AOL reports that Gaga's first tour, 2008's "The Fame Ball," earned $3.15 million, while her 2009-2011 "Monster Ball" tour brought in $227.4 million. The "Born This Way Ball" tour, which took place from 2012 to 2013, garnered $382.3 million, and her 2014 "Artpop" tour grossed $257.1 million.
In early 2018, Billboard reported the final numbers from her "Joanne" tour, which was cut short due to Gaga encountering issues with chronic pain and fibromyalgia, and they were pretty remarkable too. Even with a shortened schedule, the tour reportedly grossed around $95 million over the course of 49 performances. Billboard's report also noted that the "Joanne" tour had the highest per-venue average of all her tours: 7 percent higher than on "Born This Way," 28 percent higher than "Monster Ball," and 35 percent more than "ArtRave."
Of course, she's also raked in the profits from her album sales. Her three most popular albums are The Fame(8.8 million copies sold), Born This Way (3.8 million copies), and Artpop (1.4 million copies). And that's not even counting her singles, remixes, and more!
Gaga's career hasn't solely been in the recording studio or on the stage, though. She starred in the Hotel season of American Horror Story back in 2015 — her first major acting gig, and one that probably came with a respectable paycheck, given that she was already an A-list singer by the time AHS came calling. And of course, she's established herself as an actress with her role as Ally in A Star Is Born.
Forbes reported that she made over $50 million in 2018 alone, a large portion of which likely came from her contributions — both as an actress and as a songwriter — to A Star Is Born. While it remains to be seen if she'll take home any Oscar hardware, Gaga has already taken home plenty of rewards for her hard work!