Where Does Princess Anne Live?
You Won't Believe How Long Princess Anne Has Lived in the Same Estate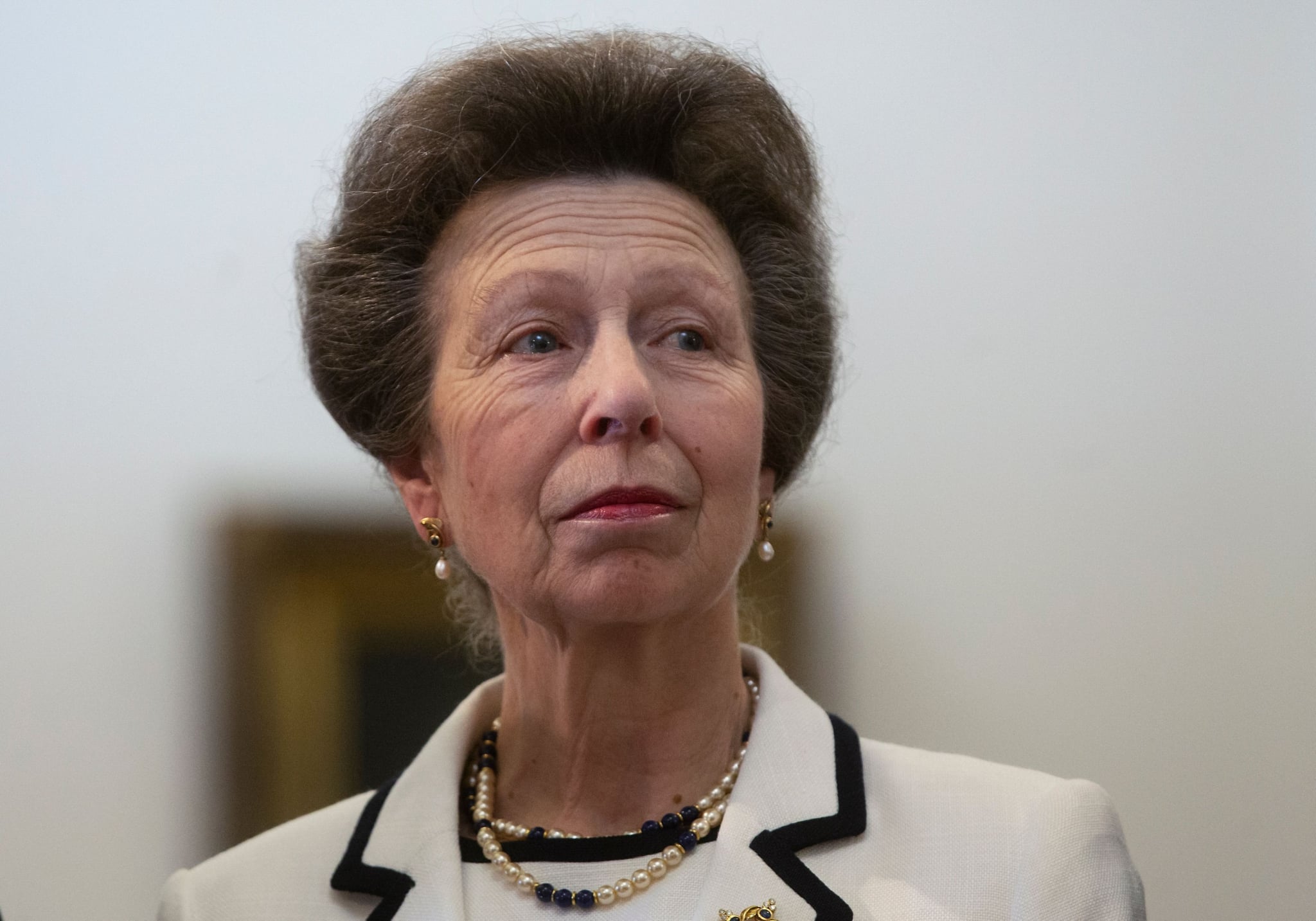 You probably already know that the royal family calls some pretty insane pads home, but where exactly does the hardest working royal return to in between her travels? The queen's only daughter, Princess Anne, clocked in up to 455 appearances at charity events, dinners, receptions, and other engagements throughout the UK in 2018 (as well as another 85 events overseas)' so it's hard to imagine she has any time to relax. Though the Princess Royal does maintain a London residence at St. James's Palace, she and her husband, Sir Timothy Laurence, spend most of their time at Gatcombe Park, their private country home in Gloucestershire.
Gatcombe is located in the heart of the Cotswolds between the villages of Minchinhampton and Avening, just a few miles away from Highgrove, the home her brother Prince Charles shares with Camilla in nearby Tetbury. The home was originally built for local clothier Edward Sheppard (who inherited the property from his brother, Samuel Sheppard) and was completed in 1774. Though the manor has changed hands many times over the years, very little has been altered in the home since the 1820s, when economist David Ricardo renovated and added to the home with the help of architect George Basevi. His additions included a conservatory, single-story wings that flank the home, and the Doric porch, as well as the polygonal stables and coach house.
In 1976, Queen Elizabeth bought the property as a wedding present for her daughter and her first husband, Captain Mark Phillips, and the couple raised their two children, Peter and Zara, on the estate. Captain Phillips moved to the nearby Aston Farms after his 1992 divorce from Princess Anne, but she and her second husband, Sir Lawrence, have continued to live in and maintain the historic estate together.
As well as an estate, the 730-acre property contains a farmhouse, cottages, a lake, and an enormous stable, complete with horses and cattle. The working farm is also home to the Festival of British Eventing, which take place in the grounds every August, as Anne and her daughter, Zara, both have a passion for equestrian events. Prince Charles may be better known as an advocate of organic farming, but Anne has been described as "the most rural of royals" when it comes to the maintenance of her own farm.
Though Anne's children have created families of their own, Gatcombe has only gained more residents instead of losing them. Zara moved to Gatcombe with her rugby player husband Mike Tindall in 2013 after selling their Cheltenham estate (and soon before giving birth to their children, Mia and Lena), and Zara's brother Peter, his wife Autumn, and their two daughters, Savannah and Isla, also call Gatcombe home.
Earlier this year, it was revealed that a plan was in the works to build a two-story extension on the grounds, complete with a larger kitchen, new bathroom, and additional bedroom. One thing is for certain: no matter who moves in or out, the Princess Royal isn't leaving the estate anytime soon.