Who Is Cooke Maroney?
5 Things to Know About Jennifer Lawrence's Fiancé, Cooke Maroney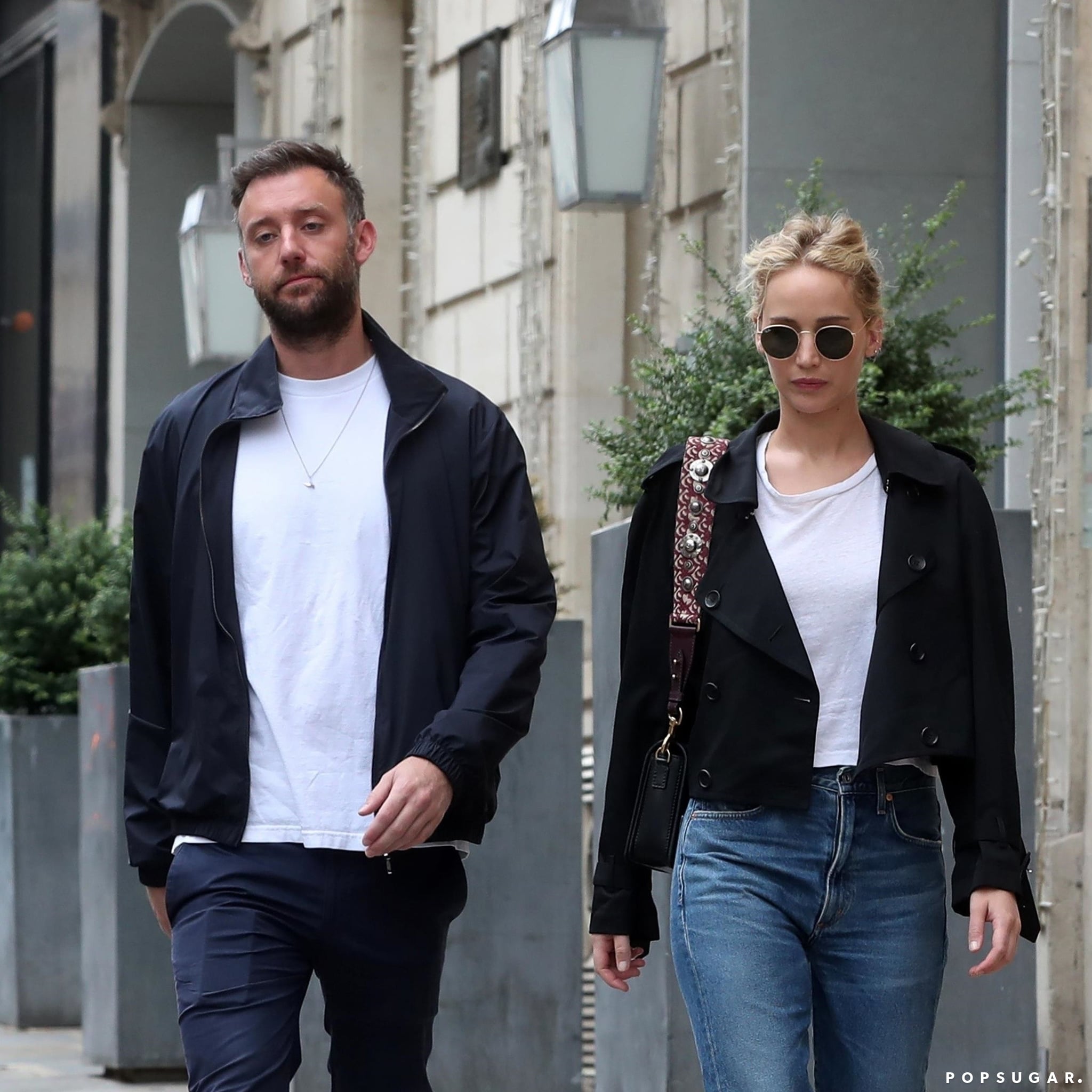 It's official! Jennifer Lawrence and Cooke Maroney are engaged. The happy news broke on Feb. 5 after Jennifer was seen sporting a "massive" diamond engagement ring and celebrating with friends. So, who's the lucky man who gets to marry J Law? We went ahead and found the most essential facts about Cooke for you.
1. He's 34 years old.
Cooke, who started dating Jennifer in June 2018, is six years older than the 28-year-old actress.
2. He grew up in Vermont.
Cooke's parents, James Maroney and Suki Fredericks, own a farm in Vermont. Before pursuing farming full-time, James made his career as an art dealer.
3. He and Jennifer met through a mutual friend.
Jennifer can thank her best friend, Laura Simpson, for introducing her to Cooke. Jennifer and Laura's friendship goes back more than 12 years. It seems only right that Laura would connect Jennifer with her future husband!
4. He's an art dealer.
Following in his father's footsteps, Cooke pursued a future in the art world. Cooke studied art history at NYU, before working at the Gagosian Gallery. He now represents high-profile clients as the director of New York's Gladstone Gallery.
5. He keeps his personal life private.
You won't find Cooke on any public social media. He does have an Instagram page, but it's private with fewer than 2,000 followers. He and Jennifer have not made a red carpet appearance yet, but they did step out together last September to see The Favourite.