Who Was Elton John's Wife?
Yep, Elton John Really Had a Wife at 1 Point — Here's What to Know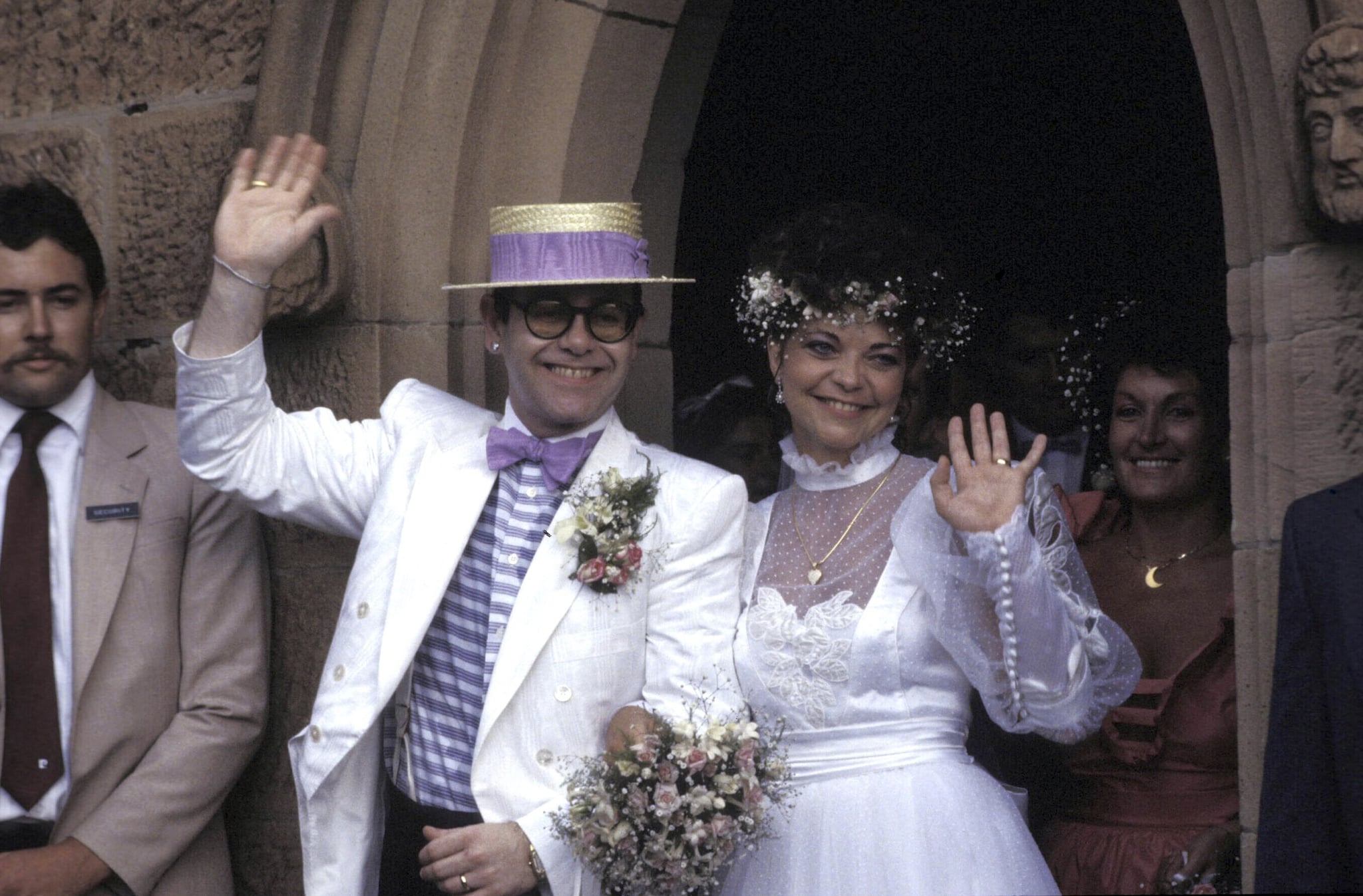 In the new semibiographical musical Rocketman, Elton John's early romances play a significant role in the story. Although he's pretty much a camp icon and one of the most famous out gay men in pop culture, it wasn't always that way. Rocketman actually depicts John marrying a woman — and it's not something made up for the movie.
In 1984, John married Renate Blauel, a sound engineer who had been his dear friend for years. At this point in his life, John was publicly identifying as bisexual, which is what he identified himself as in a famous 1976 interview with Rolling Stone.
"I'm just going through a stage where any sign of affection would be welcome on a sexual level. I'd rather fall in love with a woman eventually because I think a woman probably lasts much longer than a man. But I really don't know," he mused. "There's nothing wrong with going to bed with somebody of your own sex. I think everybody's bisexual to a certain degree. I don't think it's just me. It's not a bad thing to be. I think you're bisexual. I think everybody is."
As Rocketman depicts, John had a relationship for about five years, early in his career, with his manager John Reid, which most likely ended right around the same time as that Rolling Stone interview. It was a few years later when he met Blauel while working on his 1983 album Too Low for Zero. According to United Press International, the couple knew each other for 18 months before John proposed; they married a week later. Bizarrely, John's best man was Reid.
The marriage only lasted four years, and despite attempts to remain friends, John revealed that it didn't work out that way, at least not at first. In the 1997 documentary Tantrums and Tiaras, he commented, "I hope one day that we can meet and be friends. We haven't been in touch, we've had no contact at all which is very sad, but she wants it that way. I don't have any negative things to say about her at all." But by 2007, the former couple had apparently mended some fences. He told the Sydney Morning Herald that they had met again and they had "laughed and cried — we're adults. But I do regret [having hurt her]."
Since their divorce, Blauel has disappeared from public life. She was rumored to have left the UK sometime in the mid-2000s to care for her parents back in her native Germany. In Rocketman, she's played by Celinde Schoenmaker, a Dutch stage actress making her film debut.