Who Is Lucy Boynton?
Meet Lucy Boynton — the British Bombshell From Bohemian Rhapsody and Rami Malek's Girlfriend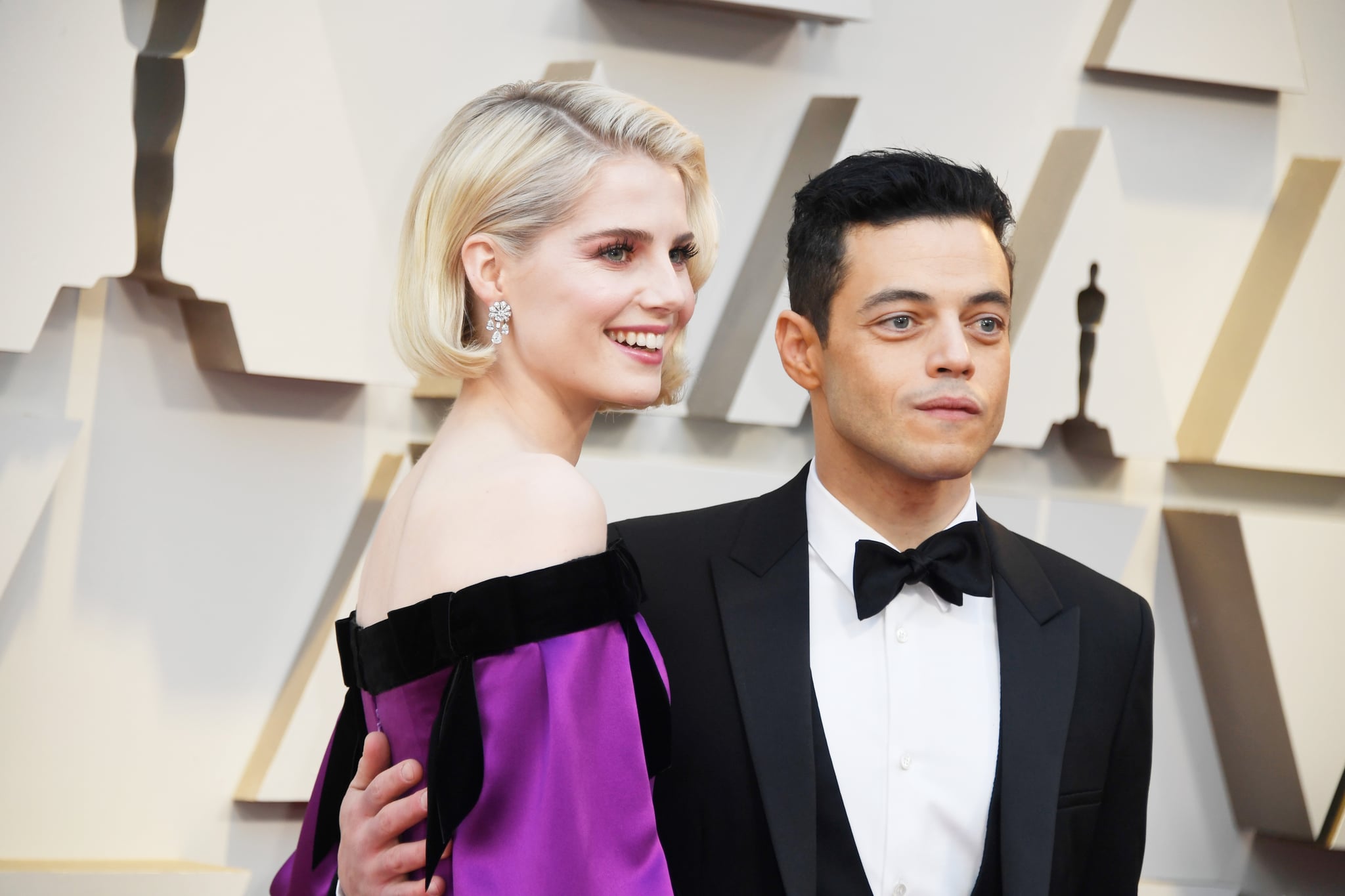 While we can't get enough of Rami Malek and Lucy Boynton together, we need to talk about how awesome and flawless Lucy is, period. The 25-year-old actress — who plays Mary Austin, Freddie Mercury's once-romantic partner and closest friend until he died, in the Queen-endorsed film Bohemian Rhapsody — has been blowing us away this award season with her flawless style and beauty, and we're on tenterhooks just waiting to see what she'll wear next.
Lucy's been steadily growing in her fame over the past decade, going from roles that were more exclusively British to her huge part in Bohemian Rhapsody and her upcoming part in a very highly anticipated Netflix series. There's more to Lucy, though, beyond just being really fashionably matchy-matchy with Rami and an incredible actress who's dedicated to her work (she even worked with Queen guitarist Brian May to get her portrayal of Mary right for Bohemian Rhapsody). For some fun facts about her, keep reading.
She was born in the US. If you've watched any interviews with Lucy, you're probably wondering where that very obvious British accent is coming from. The accent is because even though she was born in New York, she was raised in England and still calls it home.
Her parents are writers. Lucy's dad, Graham Boynton, and her mom, Adriaane Pielou, are travel writers. Lucy also has an older sister, Emma Louise Boynton, who is a freelance producer.
Her breakout role was as Beatrix Potter. Lucy played a young Beatrix Potter in Miss Potter alongside Renée Zellweger and Ewan McGregor.
Her favorite TV show is Bob's Burgers. Lucy said in an interview with Glamour that Bob's Burgers is actually her favorite TV show! She called the show "so great," and we can't help but agree.
She was inspired by My Girl. Lucy told The Picture Journal that the Summer when she was 12 years old and decided acting was something she truly wanted to pursue, she watched My Girl about four times a day. "It was the funeral scene in that, and she starts crying and goes up to the coffin," she referenced as the scene she practiced to learn how to cry on command.
Her ultimate girl crushes are the same as ours. Congratulations to Ilana Glazer and Abbi Jacobson, because Lucy told PeopleTV that the two of them are her ultimate girl crushes.
Bohemian Rhapsody wasn't her first music-related film. Before the 2018 Queen flick, Lucy starred in Sing Street in 2016. In the film set in the 1980s, she plays the love interest of a guy who starts a band just so he can escape his home life . . . and totally impress her.
She's currently working on a Ryan Murphy show. Lucy's most current project is The Politician, a Netflix comedy that's a little dark but a lot funny. We don't yet know what Lucy's character might be, but she told Collider that meeting Ryan the first time was terrifying. "I didn't know what to expect; it was kind of like meeting the Wizard of Oz."