Who Is Tinashe?
17 Things You Probably Didn't Know About Tinashe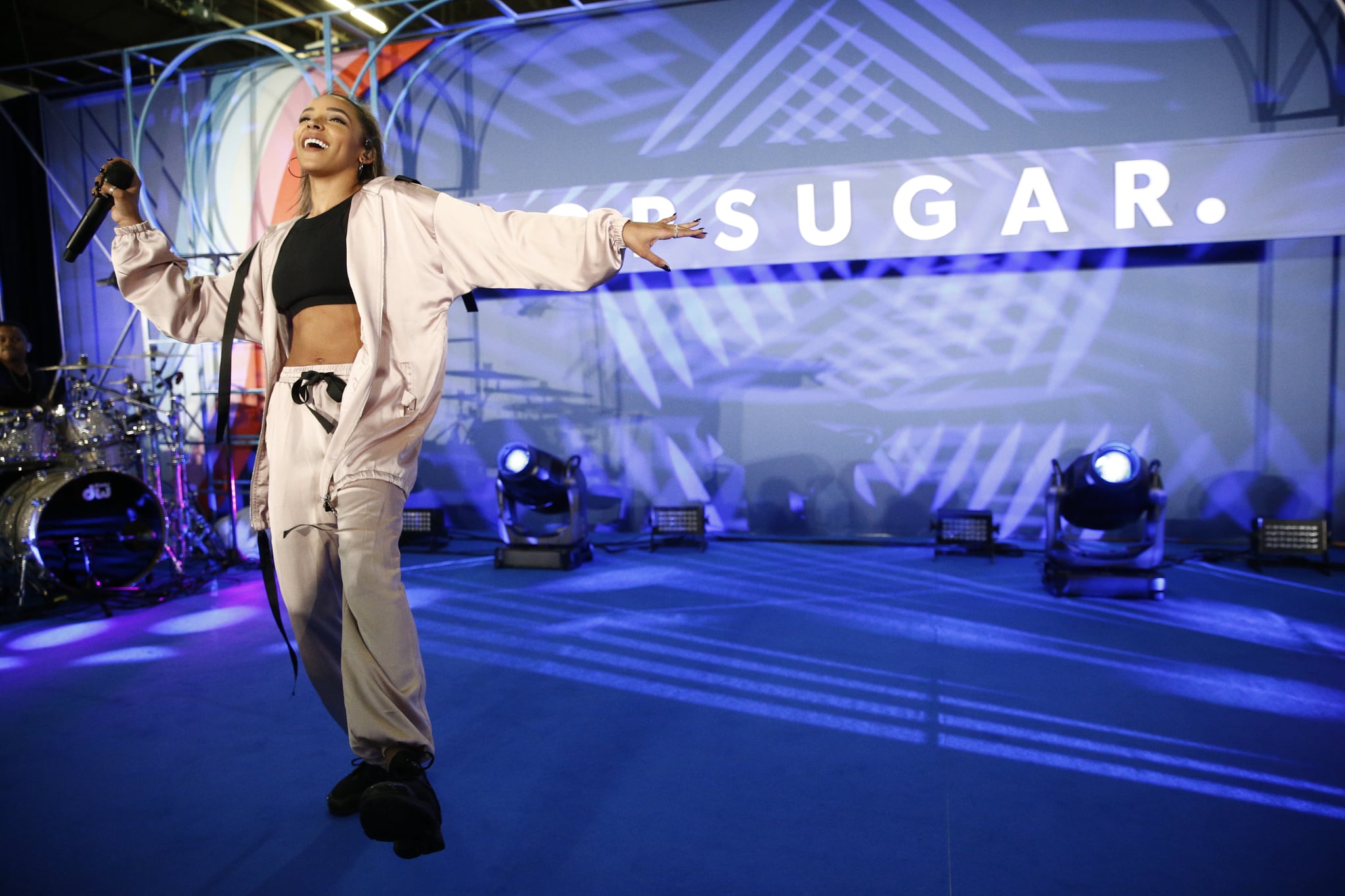 At just 25 years old, recording artist Tinashe has racked up an impressive and varied list of accomplishments. The singer-songwriter, actress, and model has released three studio albums, partnered with MAC on a limited-edition eye shadow palette, and served as muse for the Urban Outfitters x Juicy Couture revival. She performed at the first-ever POPSUGAR Play/Ground festival, where we asked her about her best advice for young women, how she powers her happy, and a few of her favorite things.
How Tinashe Powers Her Happy
What advice would you give your 16-year-old self?
I would say nothing will happen in the time that you want it to happen, so relax. You can't control those things, but you can control how you feel about them, so just stay positive and move forward.
When was the moment when you realized you were on the right path?
When you're in it, I don't feel like you know it, and that's also important to know. When you're on the right track, sometimes it doesn't feel like you're on the right track. Just keep moving forward — always.
What does "finding your happy" mean to you? Do you feel you've "found it"?
I think finding your happy is about focusing on your true self and making sure you are fully fulfilled from all aspects of you, what you brings you peace, what just makes you feel great at the end of the day. I think there are days when I struggle with that, but I think for the most part, I am in touch with what keeps me grounded: family, a great sense of a home base, knowing where I've come from, exercise, being outside, limiting my social media use, and having good people around me.
Guilty pleasure?
I really like watching Dr. Phil.
Favorite curse word?
F*ck.
Happy place?
In the studio.
What can't you leave the house without?
Chapstick.
Favorite junk food?
French fries.
Favorite healthy food?
Avocado.
What's the first thing you do when you wake up?
Check my phone. Bad habit, though. Don't do it!
What's the last thing you do before bed?
Probably check my phone!
Favorite workout?
Dancing.
Favorite splurge?
Shoes. Any kind of shoes.
Feel-good music?
I've been in a West Coast rap phase lately: Tyga, Ty Dolla $ign, that kind of thing.
Favorite part of your appearance?
My smile.
Prized possession?
My Ferrari. It's white with a translucent pink sheen.