Who Is Tristan Thompson?
4 Things to Know About Khloé Kardashian's Boyfriend, Tristan Thompson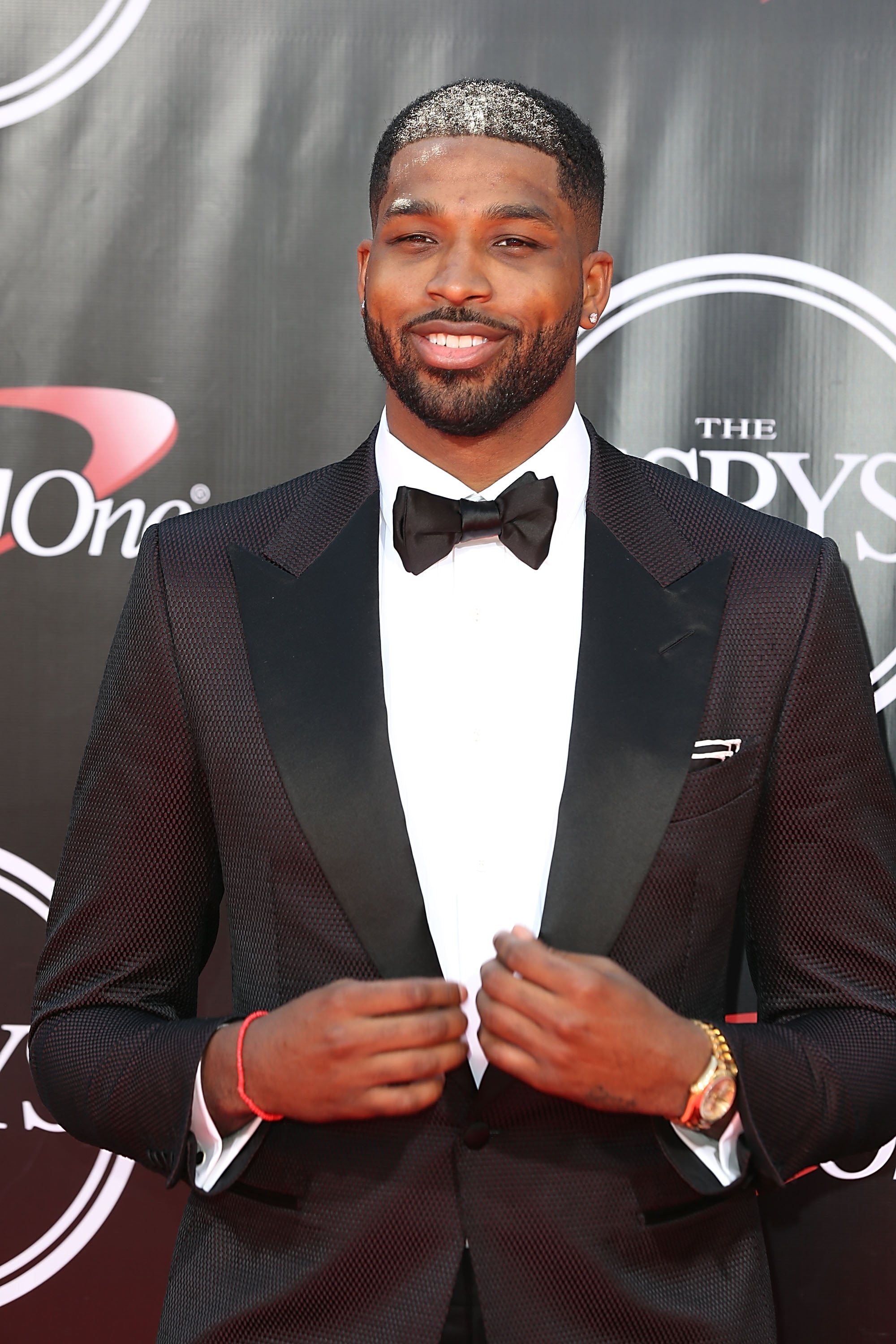 Khloé Kardashian is expecting her first child, a daughter, with boyfriend Tristan Thompson. In December, the 33-year-old reality TV star posted an Instagram photo of Tristan rubbing her baby bump on Instagram. "My greatest dream realized! We are having a baby! I had been waiting and wondering but God had a plan all along. He knew what He was doing. I simply had to trust in Him and be patient," Khloé captioned it. "Tristan, thank you for loving me the way that you do! Thank you for treating me like a Queen! Thank you for making me feel beautiful at all stages! Tristan, most of all, Thank you for making me a MOMMY!!!" If you're still wondering who Tristan is, get to know him here in four quick facts.
He's Canadian. Tristan was born on March 13, 1991 in Toronto, Canada.
He's already a dad. Tristan welcomed a baby boy named Prince Thompson with ex-girlfriend Jordan Craig in December 2016.
He plays basketball for the Cleveland Cavaliers. Tristan won his first championship against the Golden State Warriors in 2016.
He's been dating Khloé for a little over a year. The couple struck up a romance after being set up on a blind date by pal Brandon Jennings in September 2016. "I was at the Bel-Air hotel," Khloé explained on an episode of Keeping Up With the Kardashians. "[Tristan] came to the dinner because I didn't want to go on a blind date, so Brandon kind of ambushed the blind date. So, I had a bunch of people and he brought him and we just connected."