Zeke Smith Outed on Survivor April 2017
Survivor Contestant Zeke Smith Outed as Transgender by Fellow Castaway Jeff Varner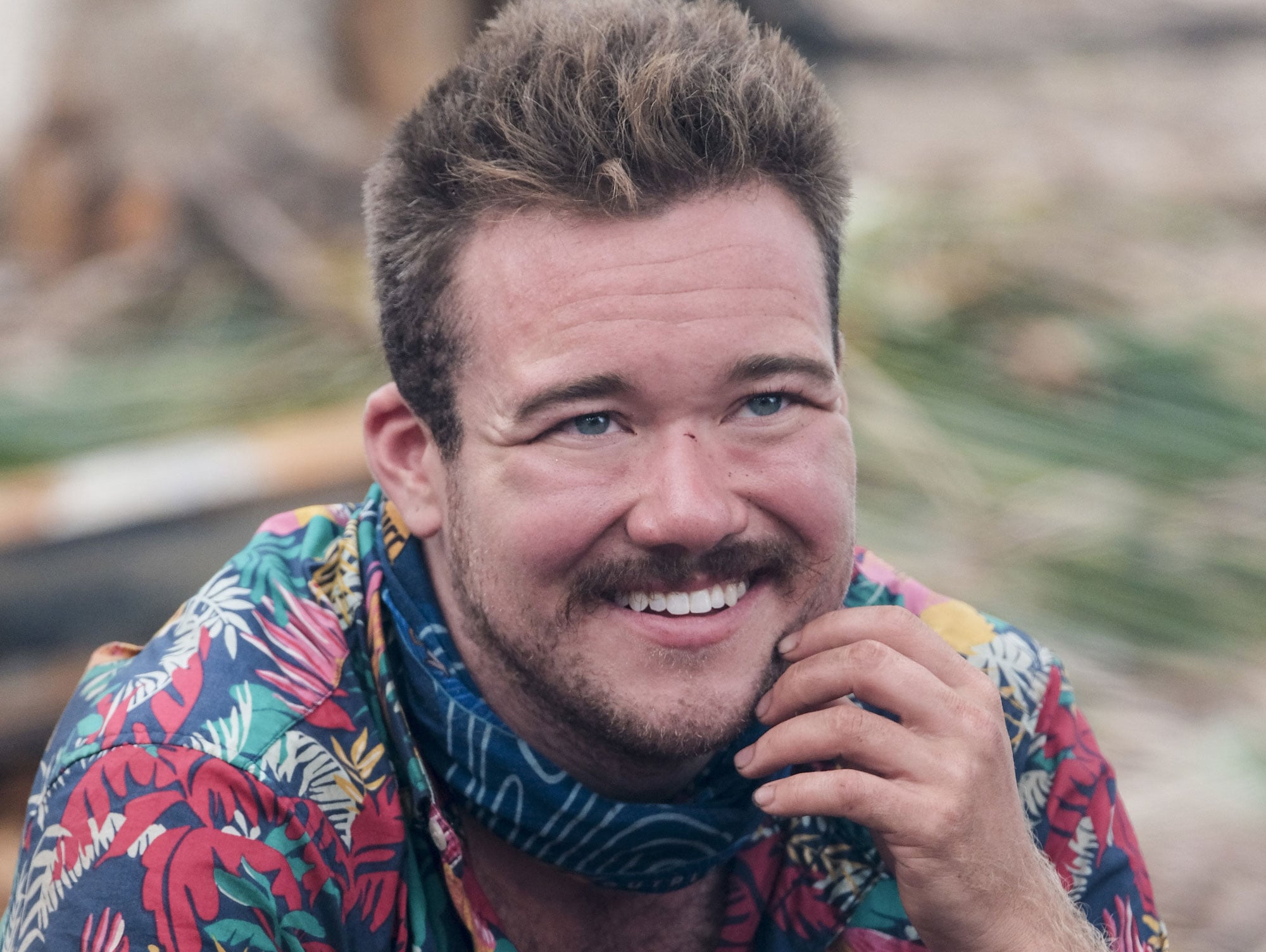 The seventh episode of Survivor: Game Changers took a shocking turn on Wednesday night. During one of the show's heated tribal councils, castaway Jeff Varner chose to out fellow contestant and tribe member Zeke Smith as transgender as a way to convince the rest of the group that he's "deceptive." "There is deception here. Deception on levels, Jeff, that these guys don't even understand," he told everyone, before turning to Zeke. "Why haven't you told anyone here you're transgender?" Naturally the other members of the tribe responded with outrage at Jeff's malicious speech and immediately began defending Zeke. When it was clear who would be going home, the long-running reality show's host, Jeff Probst, also took a stand, telling the castaway he was done. "We don't need to vote," he said. "Just grab your torch."
Shortly after the show aired, The Hollywood Reporter published a guest column written by Zeke about his experience, where he admits he's not particularly thrilled that people now know of his "trans status." To Zeke, who was already out as gay when the show began, being labeled "The First Trans Survivor Player" was not something he wanted. "When we share our gender history, many see us less authentically — doubting, probing or denying our identities," he wrote. "A person's gender history is private information and it is up to them, and only them, when, how, and to whom they choose to disclose that information. Keeping your gender history private is not the same as a gay person being 'in the closet.' The only people who need to know are medical professionals and naked fun time friends."
Zeke, who credits watching Survivor with helping him through a period of major depression during his transitioning, said that he didn't disclose the fact he was trans during his audition video because he wanted the show to see him "as a game player and an eccentric storyteller." Unfortunately the option to reveal his trans status to his fellow tribe members in his own way and on his own time was taken away from him by Jeff. Although he says he's forgiven him, he notes that they'll never be friends.
"Forgiveness does not require friendship," he said. "Forgiveness does not require forgetting or excusing his actions. Forgiveness requires hope. Hope that he understands the injury he caused and does not inflict it upon others. Hope that whatever torments his soul will plague him no more. I have hope for Jeff Varner. I just choose to hope from afar, thank you very much." Following the episode's conclusion, Jeff — who is also openly gay — tweeted an apology for Zeke, saying he's "deeply saddened" by his actions, which he calls "the worst decision of my life." According to People, Jeff was also fired from his job as a real estate agent. His now-former employer, Allen Tate Realtors, stated that Jeff was "in the middle of a news story that we don't want anything to do with."