Zelda Williams Tweets About Robin Williams's Death
Robin Williams's Children Offer Touching Messages About Their Father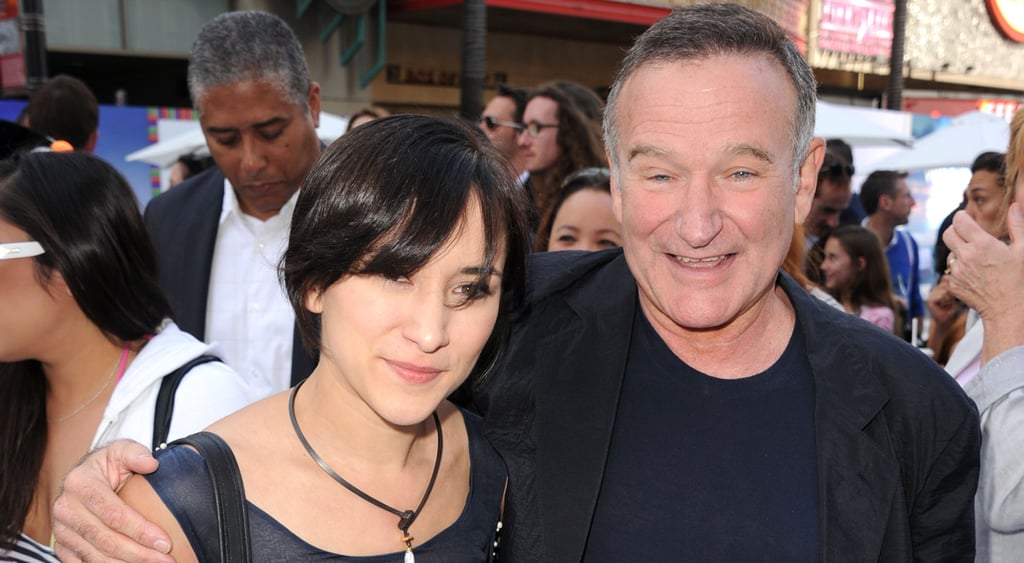 A day after Robin Williams passed away, his 25-year-old daughter, Zelda, tweeted a quote with a thoughtful message for her dad. "I love you. I miss you. I'll try to keep looking up," she wrote, after sharing a line from Antoine de Saint-Exupéry's book The Little Prince.
— Zelda Williams (@zeldawilliams) August 12, 2014
Two weeks ago, Zelda celebrated her 25th birthday, and Robin shared a throwback picture of the pair, writing, "#tbt and Happy Birthday to Ms. Zelda Rae Williams! Quarter of a century old today but always my baby girl." In another statement, Zelda revealed that her birthday was the last day that they spent together, and she thanked fans for their support:
"My last day with him was his birthday, and I will be forever grateful that my brothers and I got to spend that time alone with him, sharing gifts and laughter. He was always warm, even in his darkest moments. While I'll never, ever understand how he could be loved so deeply and not find it in his heart to stay, there's minor comfort in knowing our grief and loss, in some small way, is shared with millions. It doesn't help the pain, but at least it's a burden countless others now know we carry, and so many have offered to help lighten the load. Thank you for that."
Robin's other children also spoke out about the loss of their father, with his eldest son, Zak, calling Robin his "best friend":
"Yesterday, I lost my father and a best friend and the world got a little grayer. I will carry his heart with me every day. I would ask those that loved him to remember him by being as gentle, kind, and generous as he would be. Seek to bring joy to the world as he sought."
Robin's youngest child, Cody, also released a statement remembering his father, saying that "the world will never be the same without him" and that he looks forward to the day he "can see him again."
Celebrate Robin's life with a look at his most memorable movie roles, and learn more about Robin's remarkable life.
Source: Getty / Kevin Winter