Zendaya's Net Worth
Zendaya's Already Accomplished a Lot in Her 22 Years — and She Has the Paychecks to Prove It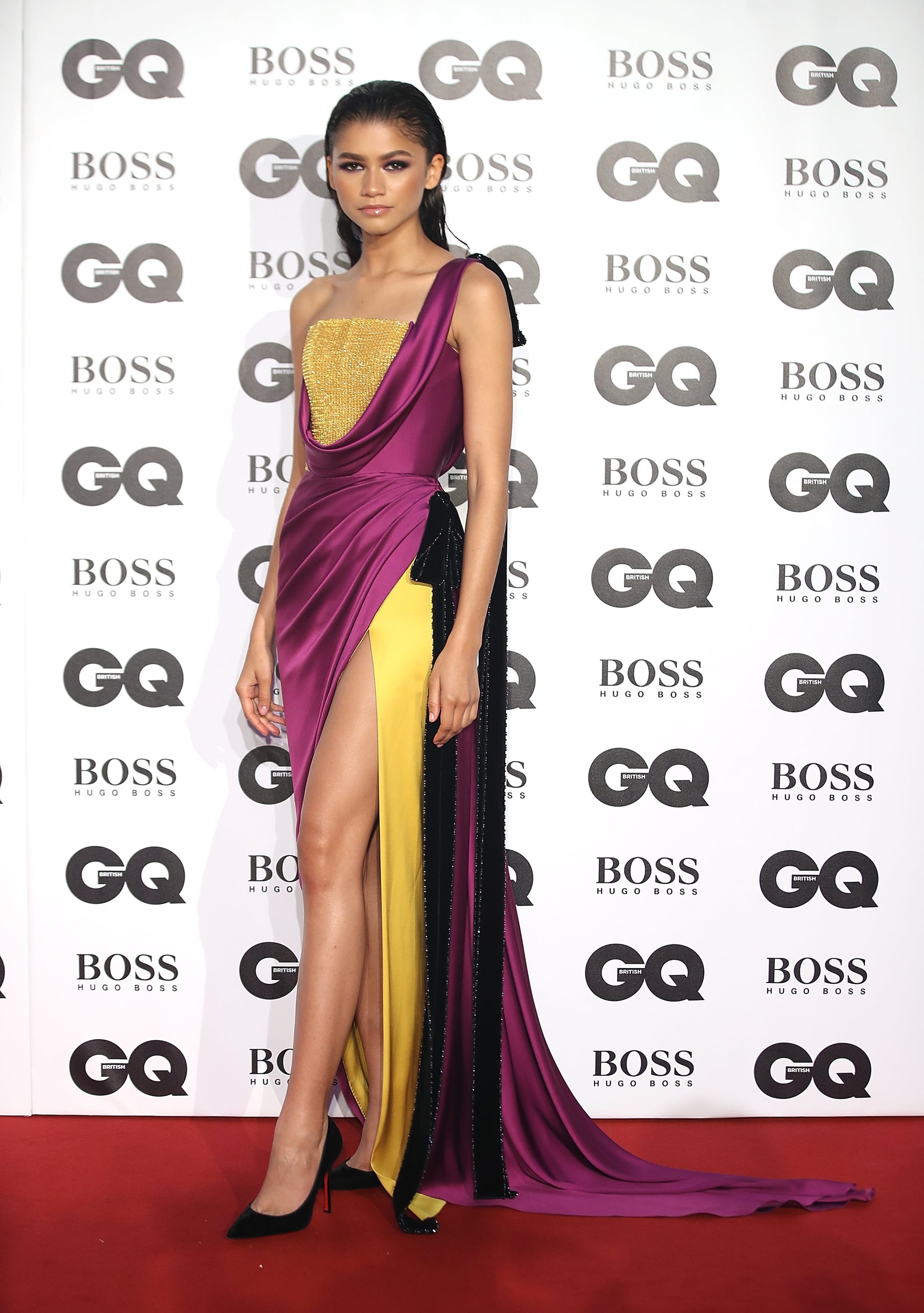 With the upcoming Spider-Man: Far From Home expected to be a summer blockbuster — it hits theaters July 5 — its star Zendaya will no doubt add to not only her fame, but to her already sizable bankroll that's hovering around $5 million right now.
The actress and singer is currently worth about $5 million, according to reports, and considering Entity magazine put her around $4.5 million a couple years ago, that sounds about on par. That's in part thanks to her entertainment beginnings as a child model-and-backup-dancer-turned-Disney Channel star — she appeared in Shake It Up from 2010 to 2013 and starred in and produced K.C. Undercover from 2015 to 2018. Her success as a recording artist, her 2013 stint on Dancing With the Stars, and her book, Between U and Me: How to Rock Your Tween Years With Style and Confidence, are also to thank for her financial success.
Her greatest successes, though, have been a pair of films in 2017. The hit musical The Greatest Showman raked in a whopping $435 million worldwide and is the fifth-highest-grossing live-action musical of all time. In Showman, Zendaya showed off her enviable singing, dancing, and acting chops as Anne Wheeler, an acrobat and trapeze artist — and lent her voice to arguably one of the greatest movie soundtracks of all time! But it was her role as Michelle MJ Jones in 2017's Spider-Man: Homecoming that brought her to superhero-level notability, with the film grossing $880 million worldwide, making it the second-most successful Spider-Man film and the sixth-highest-grossing film of 2017! Zendaya's performance as the intellectual classmate and love interest of the Marvel hero didn't only bring her rave reviews, but it also introduced her to bestie pal Tom Holland (aka Spider-Man).
With so much already under the young star's belt and much more on the horizon, including starring in and producing A White Lie and the upcoming HBO drama series Euphoria, there is no doubt Zendaya — and her bank account — will soar to new levels with the greatest of ease.