Zoe Kravitz Facts
19 Things You Probably Don't Know About Hollywood's Coolest It Girl, Zoë Kravitz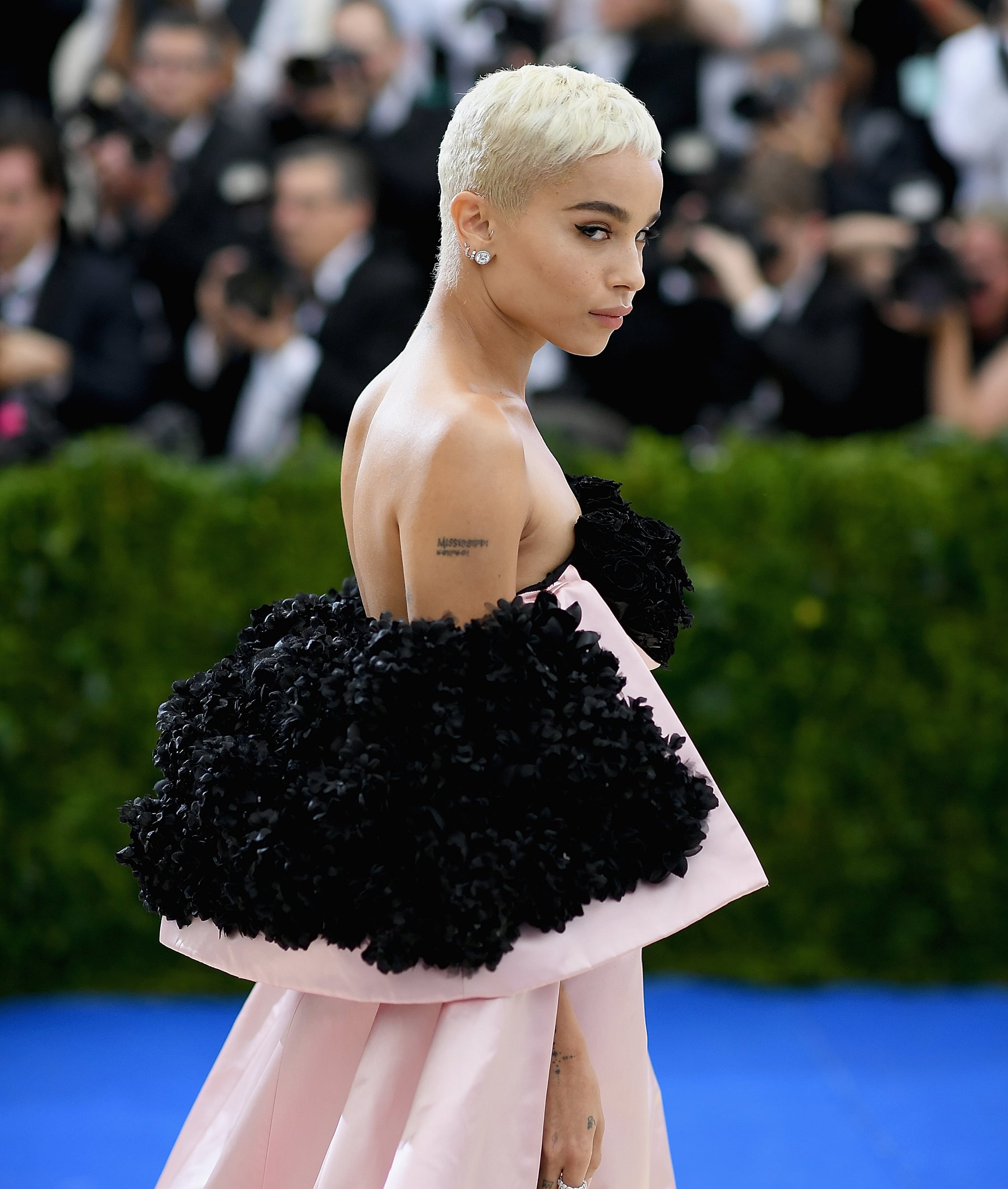 Image Source: Getty / Dimitrios Kambouris
Zoë Kravitz is practically synonymous with the word cool. But given her parents — rock star Lenny Kravitz and actress Lisa Bonet — how could she not be? It might be easy to assume the 28-year-old Big Little Lies star has had it a little easier than most in Hollywood, but her path to becoming one of most sought-after actresses/singers/models out there has been incredibly interesting. Why not get to know her a little better?
She's half Jewish. Her paternal grandfather, Sy Kravitz, and maternal grandmother, Arlene Litman, were both Jewish.
She's proud of her mixed heritage. "I am mixed. My parents are mixed," she recently told Allure. "The more I experience life, I am identifying more and more with being black and what that means — being more proud of that and feeling connected to my history . . . And now I'm so in love with my culture and so proud to be black. It's still ongoing, but a big shift has occurred. My dad especially has always been very connected to his history, and it's important to him that I understand where I come from."
Marisa Tomei is her godmother. In told Allure, Zoë touched on the strong female role models in her life, including godmother Marisa Tomei. "My mother had really great girlfriends," she said. "Marisa Tomei is my godmother. I've always been around strong women, funny women. Humor is a big thing in my family."
She founded the band Elevator Fight in 2009. The NYC-Philadelphia band performed at both South by Southwest music festival and on the main stage of the Roots Picnic in June 2009, but dissolved not long afterward.
She named her next band after her younger siblings. Zoë is the frontwoman for Lolawolf, which she named as a nod to her half-sister and half-brother, Lola and Nakoa-Wolf Momoa, the kids of mom Lisa Bonet and step-father Jason Momoa.
She almost died on tour. While Lolawolf was opening for Twin Shadow on tour in April 2015, she and bandmates Jimmy Giannopoulos and James Levy narrowly missed a horrifying bus crash that resulted in serious injuries for the headliners. "We were totally supposed to be on that bus," she told Nylon. "It's crazy."
She's distantly related to Al Roker. Dad Lenny Kravitz's mother, actress Roxie Roker, was a second cousin of the Today show meteorologist.
She starred in one of Jay Z's music videos. Before she was a bonafide movie star or a singer herself, Zoë got a taste of the music-video life when Hova cast her in his 2009 video for "I Know."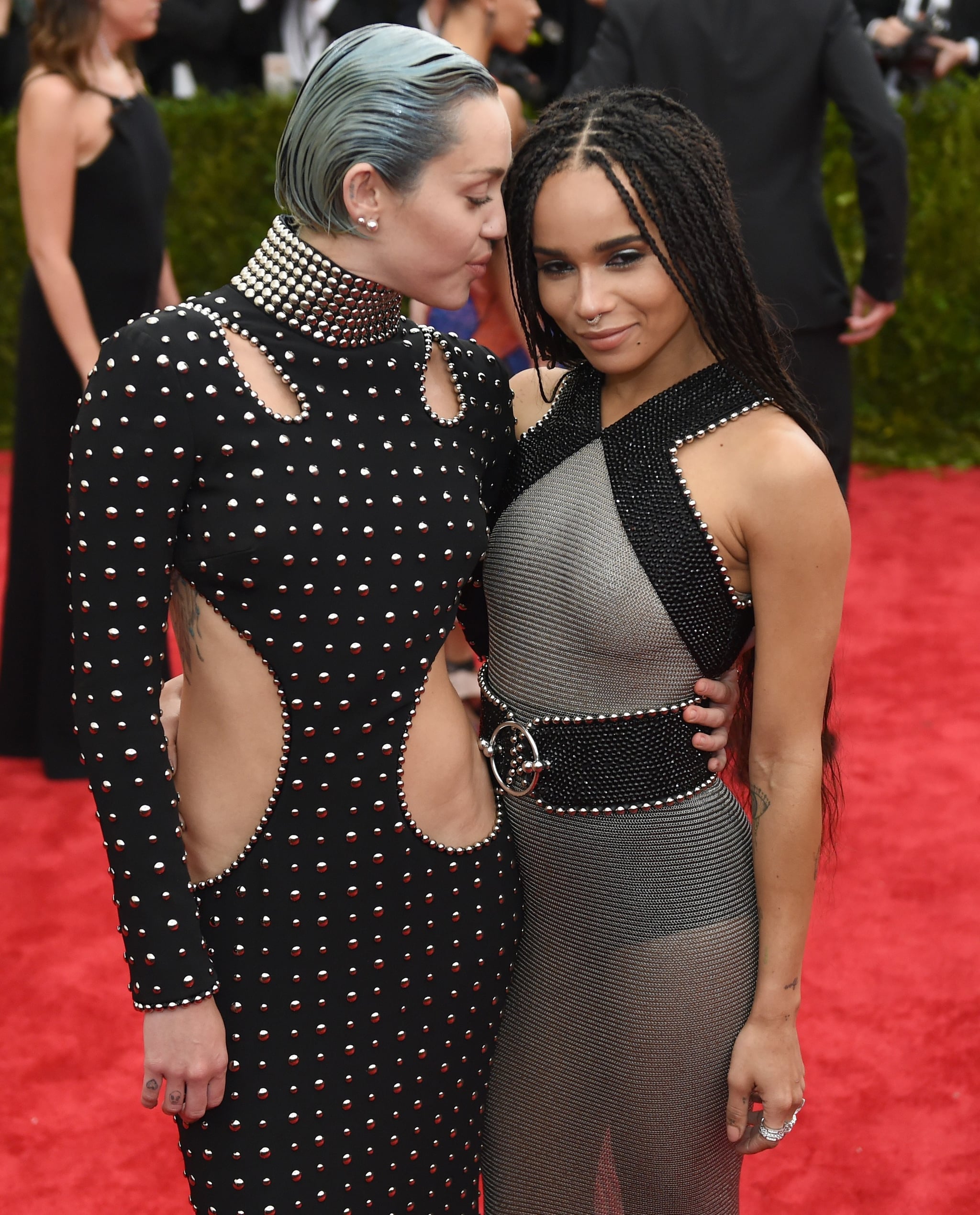 Image Source: Getty / Dimitrios Kambouris
Miley Cyrus is one of her closest friends. The two no doubt bonded over growing up in Hollywood, which led to Miley collaborating with Zoë and Lolawolf on a number of songs (like the NSFW "B*tch") and walking the Met Gala red carpet together.
She dated Michael Fassbender. After meeting on the set of X-Men: First Class in 2010, the pair dated for a little under a year and remain good friends.
She also struck up a romance with Penn Badgley. The pair was first linked in the Summer of 2011 and soon moved in together in NYC, but they split in 2013.
Her first movie role was as a goth babysitter. Remember that scene with Catherine Zeta-Jones in No Reservations?
She's a Sagittarius. She was born on Dec. 1, 1988.
She moved across the country as a kid. After Lisa Bonet and Lenny Kravitz divorced when Zoë was just 5 years old, she lived with her mother in LA until she was 11. Then, she moved to Miami to be with her rock-star father. "My dad used to pick me up from school in a sports car and everyone would run up to him and freak out," she told Vice. "It was really weird."