AJ McLean Celebrates 1 Year of Sobriety in Instagram Video
AJ McLean Reflects on 1 Year of Sobriety in Heartfelt Video: "Here's to Another Year Sober"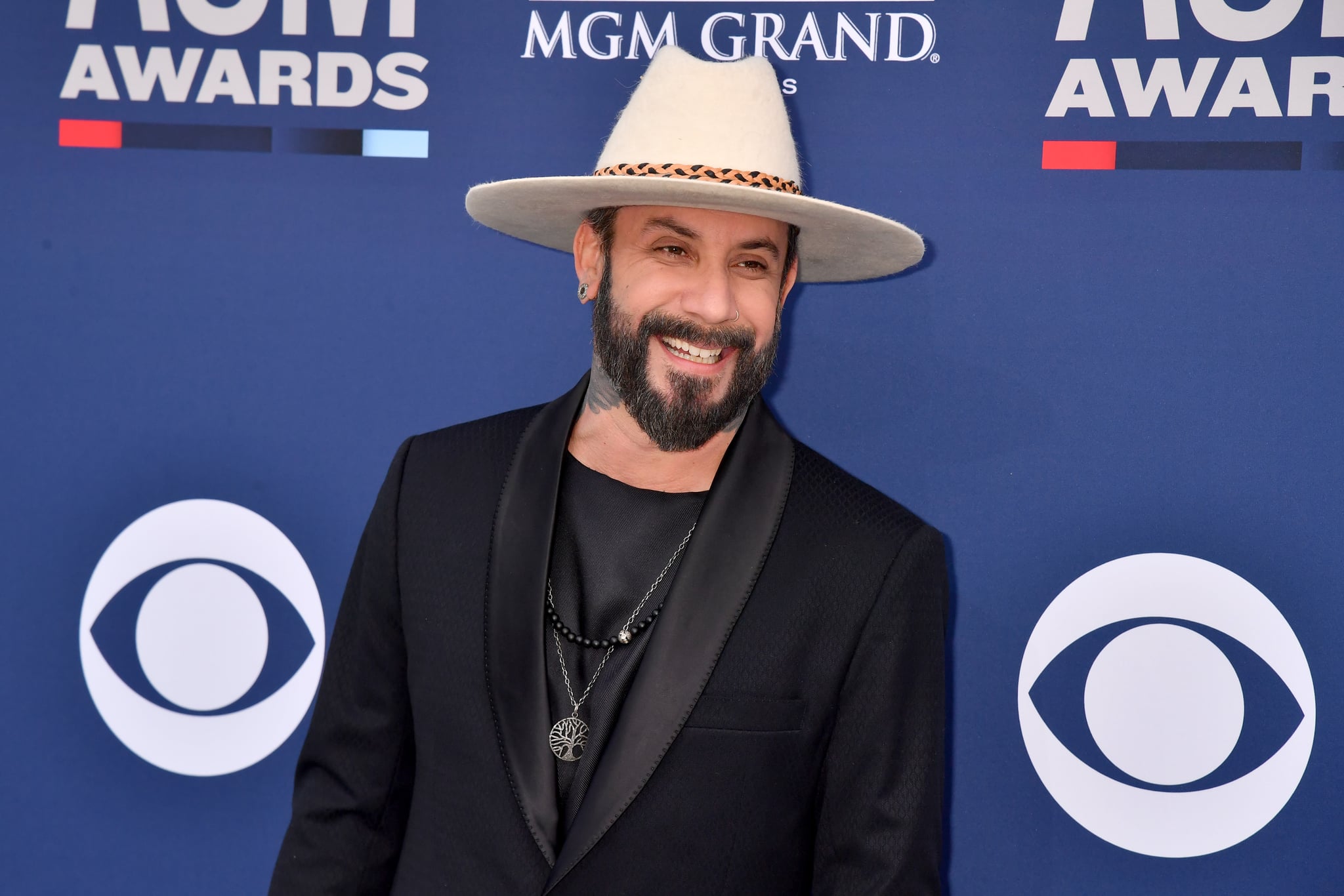 Image Source: Getty / Jeff Kravitz
AJ McLean is celebrating a big milestone. On Tuesday, the Backstreet Boys singer marked one year of sobriety with a heartfelt video on Instagram. "Today is a very special day for me. It's been a hell of a ride," he said. "I'm sure all of you guys know that I have been struggling with alcohol and drug addiction for a very long time, well over 20 years. It's just always been an uphill battle and to finally get to today — one year sober, one year, a hundred percent, legitimate sober, no relapses, no mess ups, no do-overs — it's been an amazing journey."
In addition to thanking his loved ones for their support this past year, he also recounted the moment he decided to get sober. After drinking and using drugs at a friend's show in Las Vegas last year, the singer recalled returning home drunk the next day. "I reeked of alcohol, and my youngest daughter Lyric went to cuddle with daddy and she got close to me and she backed off and said, 'You don't smell like my dad.' And that was it. That was the turning point for me."
He then took a moment to look forward to the future, adding that he's currently working on a solo record. "You guys are not ready," he said about his new music. "It is going to be unbelievable. It is unlike anything you've ever heard from me. It's going to be ridiculous and I know you guys will be there to be support me the entire way." He ended his video by raising a glass — of zero calorie soda — to toast his sobriety. "Here's to another year sober," he said.
AJ previously opened up about getting sober during Dancing With the Stars this season. "I overdosed twice, and I've literally been in and out of recovery and sobriety up until almost 11 months ago," he said at the time. In an effort to spread more awareness, AJ and his dance partner Cheryl Burke, who is also two years sober, dedicated their performance to recovering addicts. "I want to dedicate this to all the addicts out there, struggling, because it's hard," he said following his emotional performance. "With a little courage, you can overcome!" You can watch his heartfelt video about his sobriety ahead.