Will Barack Obama Join Joe Biden's Cabinet Staff?
Barack Obama Jokes That Michelle "Would Leave Me" If He Joined Joe Biden's White House Staff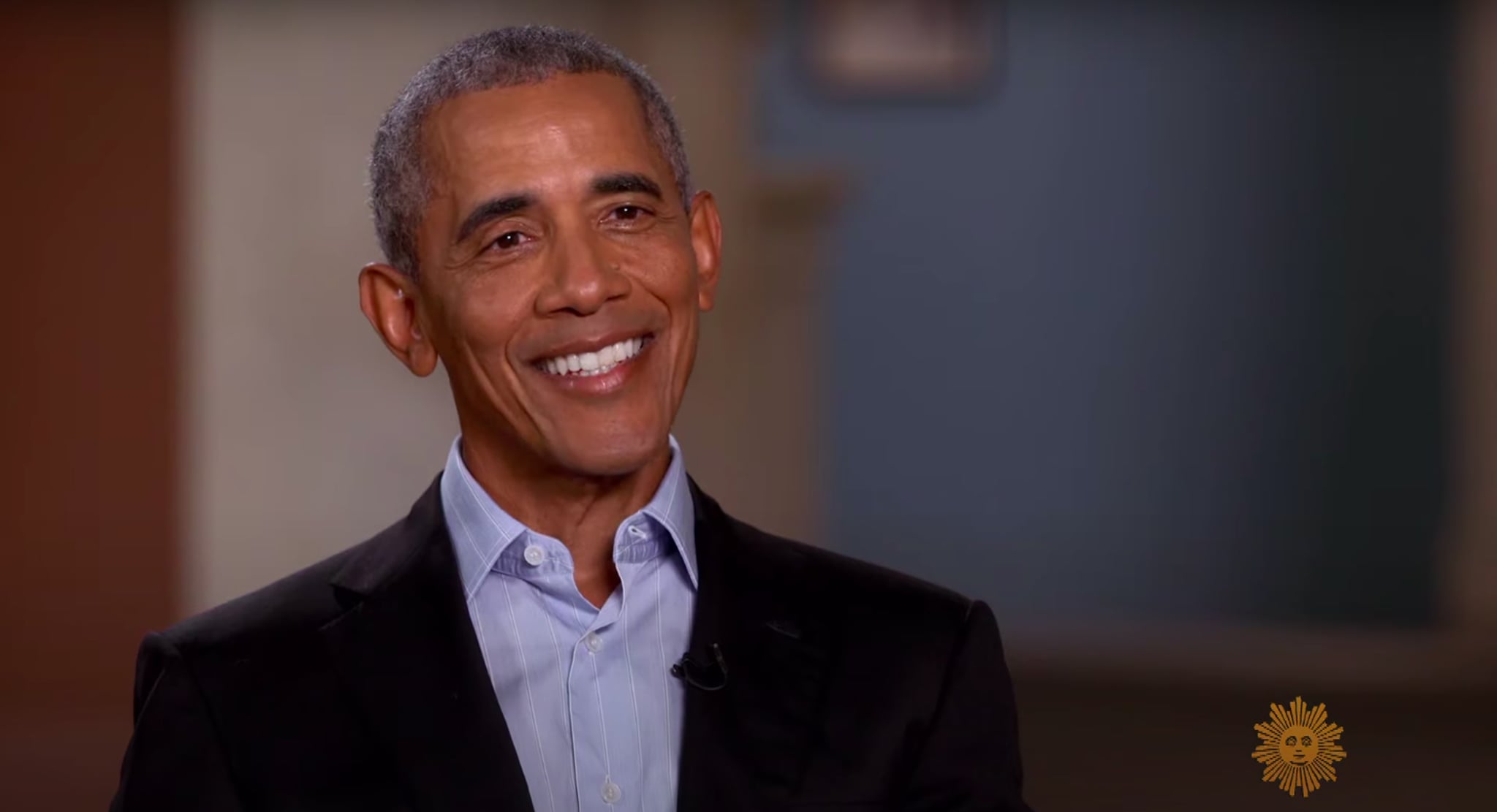 Barack Obama might've campaigned for President-elect Joe Biden, but don't expect to see him working as part of the White House staff anytime soon. During CBS Sunday Morning on Nov. 15, the 44th president told Gayle King he doesn't plan on a Cabinet position — and Michelle wouldn't be too happy about that change of plans, either.
"There are probably some things I would not be doing, 'cause Michelle would leave me," he joked. "She'd be like, 'What? You're doin' what?'" Despite his jests, Barack praised his wife and daughters for their flexibility during his presidency. There was a constant pressure put on their family during his time in office, and he expressed gratitude for their support during his interview. In fact, he dedicated his upcoming memoir, A Promised Land, to Michelle, Malia, 22, and Sasha, 19.
Barack also told Gayle he never really intended to get involved with campaigning again, but he felt an obligation to get involved with the 2020 election. "It is not my preference to be out there," he explained. "I think we were in a circumstance in this election in which certain norms, certain institutional values that are so extraordinarily important, had been breached — that it was important for me, as somebody who had served in that office, to simply let people know, 'This is not normal.'" Watch the full interview below.