Billie Eilish Slams Texas Abortion Law During Performance
Billie Eilish Slams Texas Abortion Law at Austin City Limits: "My Body, My F*cking Choice!"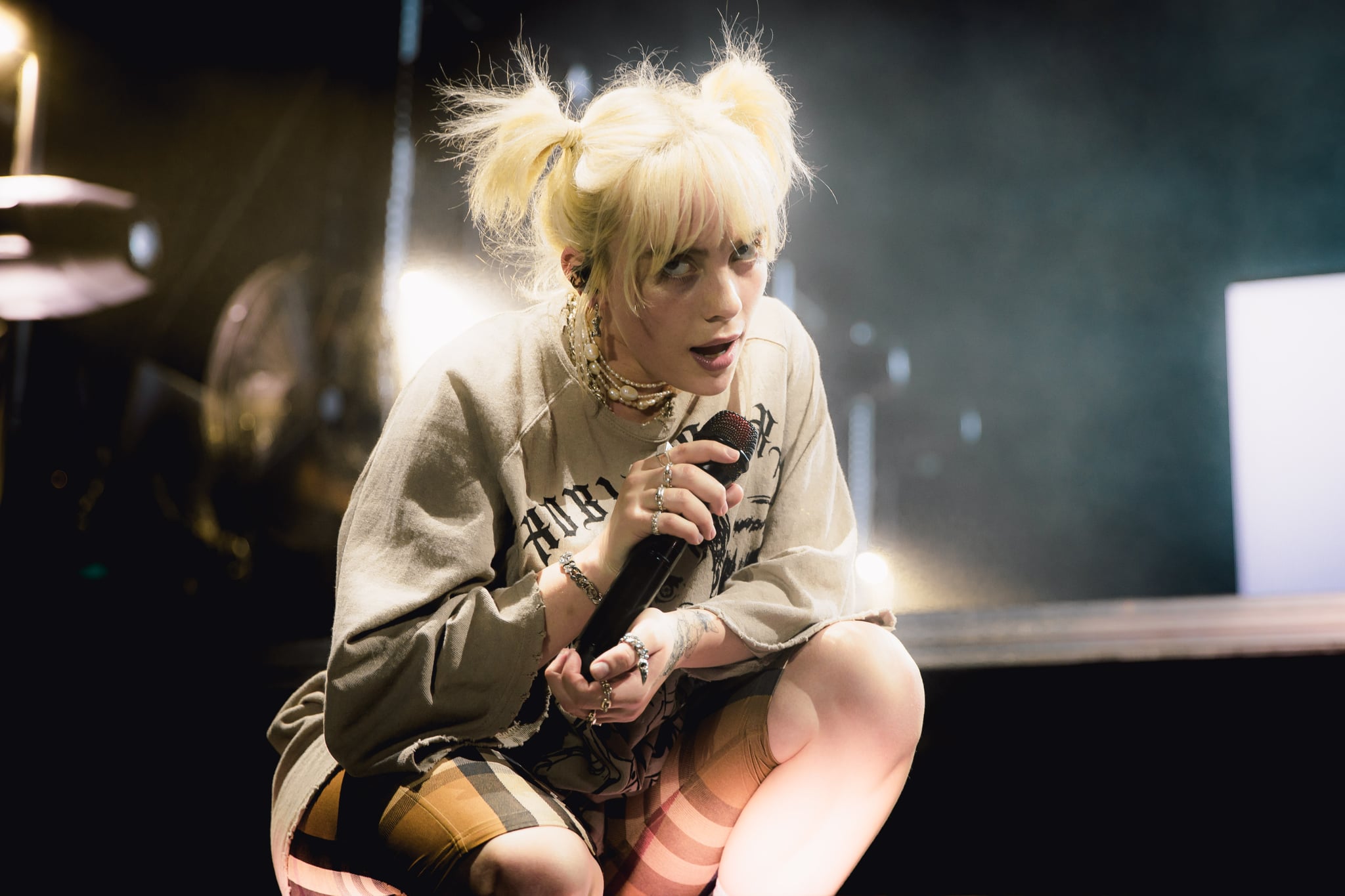 Billie Eilish almost canceled her performance at the 2021 Austin City Limits Music Festival this past weekend because of her outrage at Texas's new abortion law. The 19-year-old singer made her stance very clear during her set on Saturday, calling out Texas lawmakers for their controversial decision to ban most abortions in the state.
"When they made that sh*t a law, I almost didn't want to do the show because I wanted to punish this f*cking place for allowing that to happen here," Billie spoke into the mic. "But then I remembered it's you guys that are the f*cking victims and you deserve everything in the world. We need to tell them to shut the f*ck up!" She then instructed fans in the crowd to raise their middle fingers while she stood in front of a video screen on stage that read "Bans Off Our Bodies." "My body, my f*cking choice!" she shouted to the audience.
Billie voiced her personal stance on Texas's restrictive abortion laws in September, stating, "I really wish men cared more," in response to the new legislation. On her Instagram Stories, she also wrote, "I'm so fucking tired," and said that it makes her "sick how many men say nothing when it comes to women's rights." Other celebrities that have previously used their platforms to speak out against abortion laws include Travis Scott, Busy Philipps, and Jameela Jamil.
Image Source: Getty / Rich Fury