Billy Porter Opens Up About Being HIV-Positive
Billy Porter Speaks Publicly About Being HIV-Positive: "I Feel My Heart Releasing"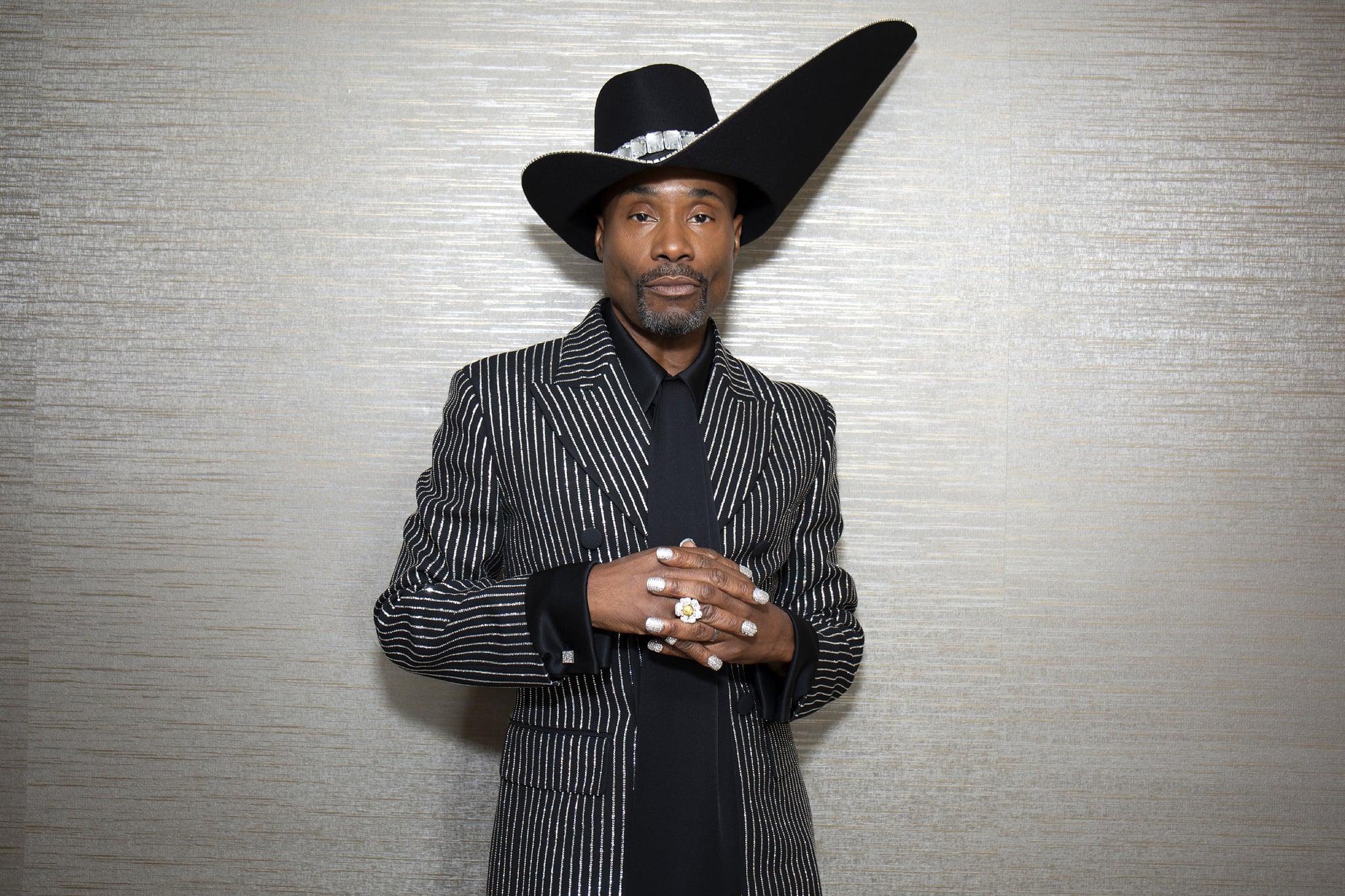 During an interview with The Hollywood Reporter on Wednesday, Billy Porter opened up publicly about being HIV-positive for the first time since his diagnosis in 2007. "For a long time, everybody who needed to know, knew — except for my mother. I was trying to have a life and a career, and I wasn't certain I could if the wrong people knew," the Pose actor shared. "I tried to block it out. But quarantine has taught me a lot. Everybody was required to sit down and shut the f*ck up." It was during quarantine that he was really able to create a safe space to reflect on the trauma in his life so that he could start the process of healing.
"There has never been a moment that I've not been in trauma, which is what I've discovered this last year," he revealed. "My trauma served me, my story has served me, in terms of forward motion. And as an artist, I'm grateful to have been given opportunities to work through my shit." With Lola in Kinky Boots, who he played onstage eight times a week for three years, the narrative gave him "the gift of practicing forgiveness," allowing him to forgive both his father and stepfather. Even Pray Tell on Pose has served as a "release," giving him the "opportunity to work through the shame [of HIV]." "I was able to say everything that I wanted to say through a surrogate," Billy said, sharing that at times he didn't even realize he was "being traumatized or triggered" by the source material.
"I was able to say everything that I wanted to say through a surrogate."
It wasn't until Billy's marriage to husband Adam Porter-Smith in 2017 that he realized he needed to deal with the shame he felt. "Shame is destructive — and if not dealt with, it can destroy everything in its path. And my shame was really connected to my relationship with my mother and my ex-relationship with the church," he divulged.
Part of his reasoning for keeping his status from his mother was his desire to shield her from continued hate from her religious community as a result of his queerness. "I didn't want to put her through that. I was embarrassed. I was ashamed. I was the statistic that everybody said I would be. So I'd made a pact with myself that I would let her die before I told her." Despite originally thinking she didn't have much longer to live when he moved her into a nursing home five years ago, he realized "she ain't going anywhere" and, along with his sister, came up with a plan to tell them.
Any planning went out the window when on his last day of filming for Pose, he called his mother and she could immediately tell something was wrong. "She said, 'You've been carrying this around for 14 years? Don't ever do this again. I'm your mother, I love you no matter what. And I know I didn't understand how to do that early on, but it's been decades now,'" he explained. "And it's all true. It's my own shame. Years of trauma makes a human being skittish. But the truth shall set you free. I feel my heart releasing. It had felt like a hand was holding my heart clenched for years — for years — and it's all gone."
"Yes, I am the statistic, but I've transcended it. This is what HIV-positive looks like now."
For Billy, the conversation couldn't have happened at a better time. "I'm trying to be present. I'm trying to be joyful, and one of the effects of trauma is not being able to feel joy," he said of his journey to leaning into joy. "There's happiness, yes; there's surface joy, but there was also a feeling of dread, all day, every day. It wasn't a fear that [my status] was going to come out or that somebody was going to expose me; it was just the shame that it had happened in the first place. And as a Black person, particularly a Black man on this planet, you have to be perfect or you will get killed. But look at me. Yes, I am the statistic, but I've transcended it. This is what HIV-positive looks like now."
Now, reflecting on his past and telling his story is all about authenticity. "I hope this frees me so that I can experience real, unadulterated joy, so that I can experience peace, so that I can experience intimacy, so that I can have sex without shame," he told the outlet. "I'm doing this for me. I have too much shit to do, and I don't have any fear about it anymore . . . I don't care what anyone has to say. You're either with me or simply move out of the way."