Please Enjoy This Video of Bryce Dallas Howard Adorably Crying Over Some Insanely Cute Viral Dog Videos
If you've ever had a dog, then you know that owning a pet means having a new, incredibly loving family member — one that knows how to play fetch, come kiss up on you when you're feeling sad, and somehow steal all of your favorite socks . . . which, as a dog (and human) mom, is something that Bryce Dallas Howard knows all too well. She's now taken that love for dogs to the big screen, starring as the voice of a puppy named Bella in the new film A Dog's Way Home, in which we see Bella take off on a 400-mile journey to be reunited with her owner.
In celebration of the new film, we sat down with Howard for our new series I Kid You Not, where we bring together your favorite celebrity moms to chat about the relatable joys and struggles of being a parent while watching some of the most hilarious viral parenting moments caught on camera.
Bryce knows those moments sometimes involve both your toddlers and your dogs — like when your dogs effectively become your kids' older brothers . . .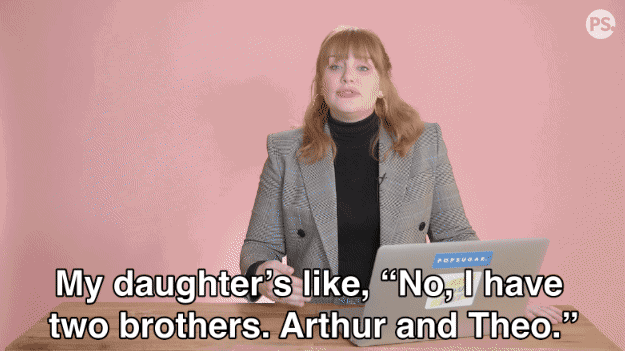 . . . and when your pup sacrifices his favorite toy to help his new baby sibling.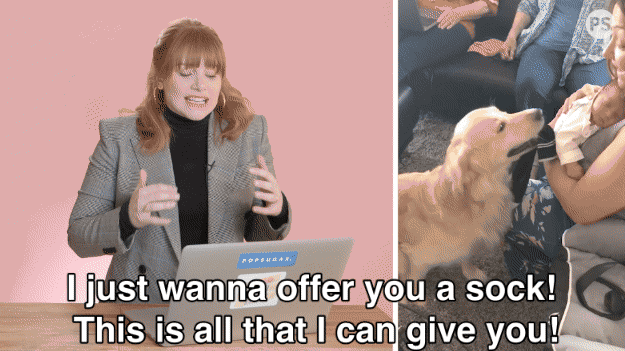 Basically, dogs + kids = constant happy tears in any situation. Watch Bryce as she talks through some of the most hilarious viral clips in the video above, and be sure to check out A Dog's Way Home, now in theaters everywhere!