With an incredible cast like Diego Tinoco, Brett Gray, Julio Macias, Jason Genao, Sierra Capri, and Jessica Marie Garcia, it's no wonder that On My Block is enamoring so many Netflix viewers four seasons into its run. Ahead of the season four premiere, we had a chance to sit down with this hilarious group and really get to know them on a deeper level.
While the show mostly takes place in the fictional California city of Freeridge (a spinoff series is already in the works to explore more aspects of the inner-city neighborhood), we wanted to know more about each of these cast members' own blocks. What were they like, how did it influence their style, and could they do an impression of their nosiest neighbor?
Luckily, this high-energy crew absolutely delivered and got real about the struggles of growing up for each of them, like in this moment when Brett summarized his youthful style in one word: broke.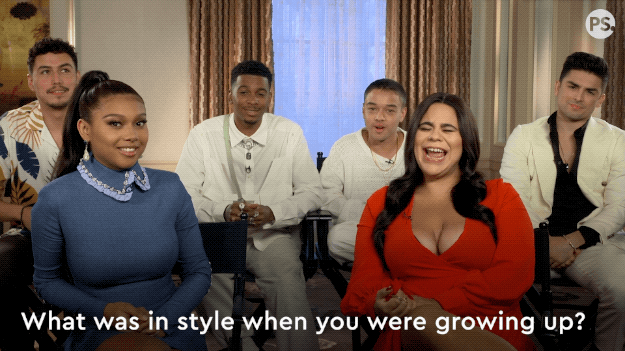 There's high school advice, debates about what the best bodega snack is, and so much more all jam-packed into the video above. Check it out, and catch On My Block's fourth season, available now on Netflix!