With the release of The Kissing Booth 3, the last dance for the hit streaming franchise, stars Joey King and Joel Courtney are saying goodbye to their characters, and each other. When we had a chance to sit down with this incredibly lively pair, it was clear that the chemistry between these two onscreen BFFs definitely translates into nonstop laughter.

They had even more fun when we put them to the test: six Kissing Booth questions that span the trilogy of films. It was especially poignant to see the actors dive back into the unforgettable events that led to so many viewers falling in love with the show. In between those questions, Joey and Joel traded behind-the-scenes stories and could not stop cracking up. I mean, just look at these two: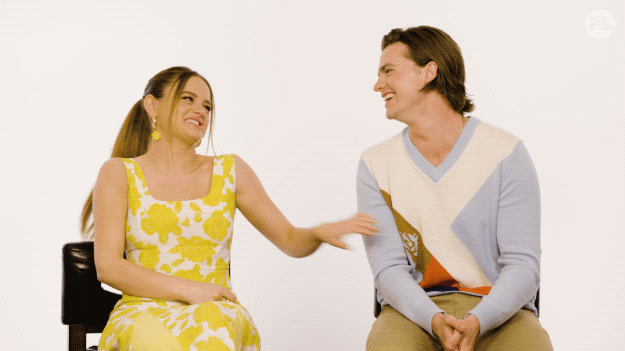 Truly adorable! Check out all the fun in the video above, and don't miss The Kissing Booth 3, streaming on Netflix now!