Watch Jennifer Hudson and Marlon Wayans Sing Each Other Aretha Franklin's Hits
Jennifer Hudson approached playing the legendary Aretha Franklin with the utmost reverence, giving a moving performance as the soul icon in the new film Respect. When we got her together with co-star Marlon Wayans, however, it became pretty hard for the actors to not deeply embrace their silly sides. These two had an absolute blast playing a game where they had to finish the lyric from some of Aretha's biggest hits.
We were spellbound by Jennifer's powerful voice as she channeled the singer, and we were also definitely impressed by Marlon's enthusiasm as he held his own. Just wait until you hear him give it his all to hit this high note: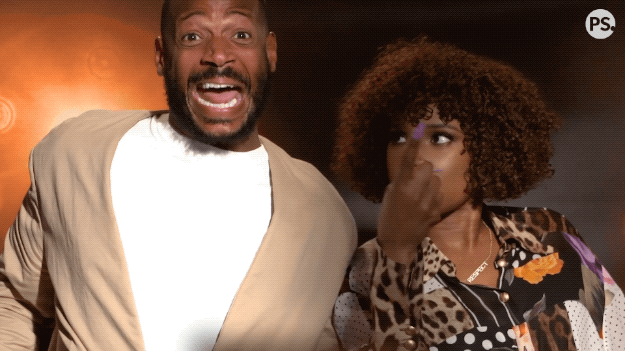 It's a true treat to watch these two play off of each other and try not to burst into laughter. The pair also let us in on their process while creating Respect, including their favorite aspects of working with each other and the poignant advice that Aretha had for Jennifer. See it all in the video above, and check out Respect in theaters now!