Busy Philipps on Being Starstruck by Julia Roberts and the Last Thing She Binge-Watched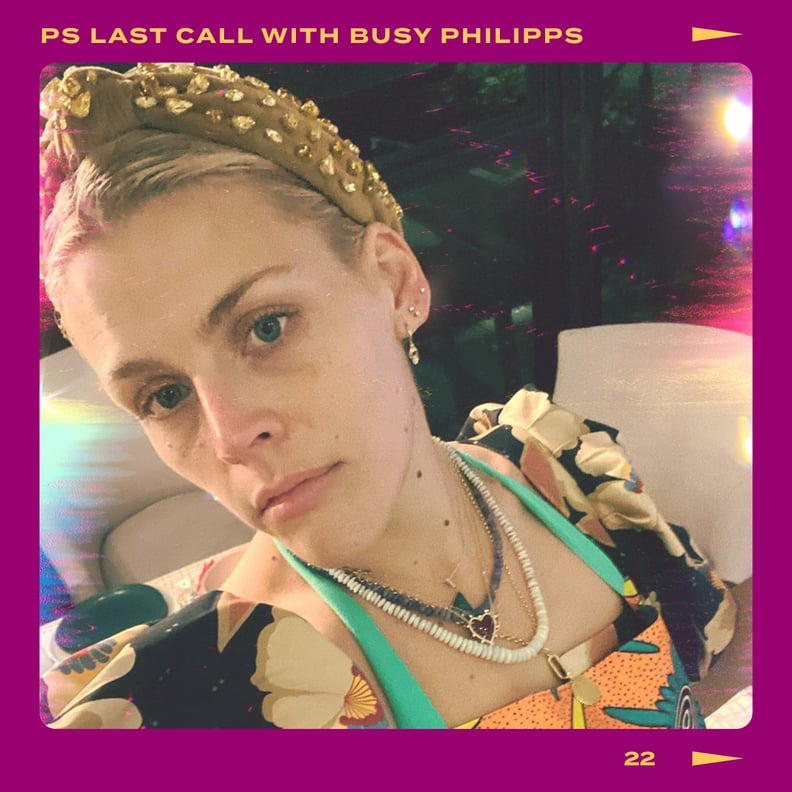 Busy Philipps
Busy Philipps
In our Q&A series Last Call, we get down to the bottom of every last thing with some of our favorite celebs — from the last thing they texted to the last thing they binge-watched. This week, actress Busy Philipps takes our call.

Busy Philipps has been extra busy this year doing the most 2020 activity that we all can relate to: cleaning and sanitizing everything in sight. So, she decided to create the ultimate holiday gift-guide, partnering with Scotch-Brite on a collection of kitschy cleaning-inspired gifts — if that doesn't scream 2020, I don't know what does. Read on for more about what the actress has been up to the past few months, from the last book she read to the last show she binge-watched!
Last holiday gift you purchased?
I bought Cricket a bunch of merch from her favorite YouTuber Moriah Elizabeth's Black Friday sale.
Last thing you texted?
The last thing I texted was, "Okay!"
Last thing you ordered online?
A tree skirt. I'm planning on tie-dying and making it look all festive!
Last thing you watched?
The Vow, which is a true crime documentary revolving around the cult NXIVM. It was addicting!
Last thing you do before going to bed?
Turn on my white noise machine.
Last photo on your camera roll?
A selfie, of course!
Last workout?
The last workout I did was LEKFIT.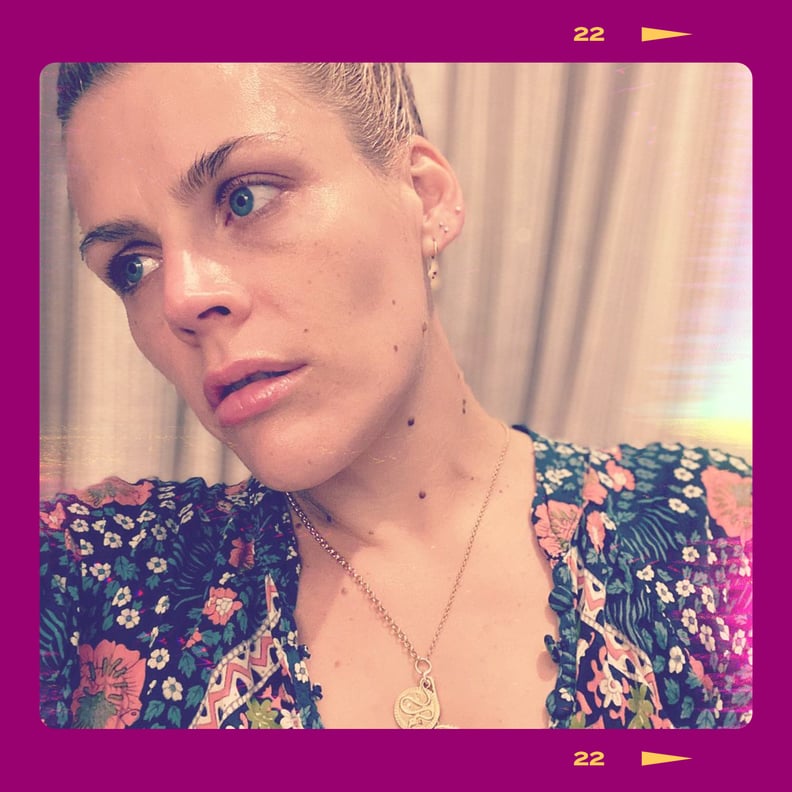 Last book you read?
We Saw Scenery: The Early Diaries of Merrill Markoe.
Last thing you took home from a set?
This week, I ended up taking home a pair of jeans from set because a work truck drove away with the sweatpants I'd worn to set.
Last piece of advice you received that changed your life?
I love to look at FreeWillAstrology.com and a quote from this week from Dan Millman was great. It said: "The secret of change is to focus all of your energy not on fighting the old but building the new."
Last song you listened to?
"Gone" by James Vincent McMorrow.
Last festive things you did to get ready for the holidays?
I feel like I've spent the majority of this year scrubbing . . . and sanitizing . . . and hunting for cleaning supplies. Many Americans have cleaning supplies on their holiday gift lists this year. So, I teamed up with Scotch-Brite Brand to launch the MOST 2020 gift guide ever with one-of-a-kind, playful cleaning products and inspired gifts like disinfectant-themed pajamas and actual disinfectant, to bedazzled toilet scrubbers and "Cleaning is My Cardio" t-shirts. That way, people can spread holiday cheer instead of germs and scrub their way to the 2020 finish line.
Last time you were starstruck?
The last time I was truly starstruck was when I met Julia Roberts in person for the first time. I was being honored at a charity event, and I had been invited by Julia, and it was exciting.
Last great fashion purchase?
An Ulla Johnson denim dress.