Camila Cabello Rings In Her 23rd Birthday With a Surprise Party From Shawn Mendes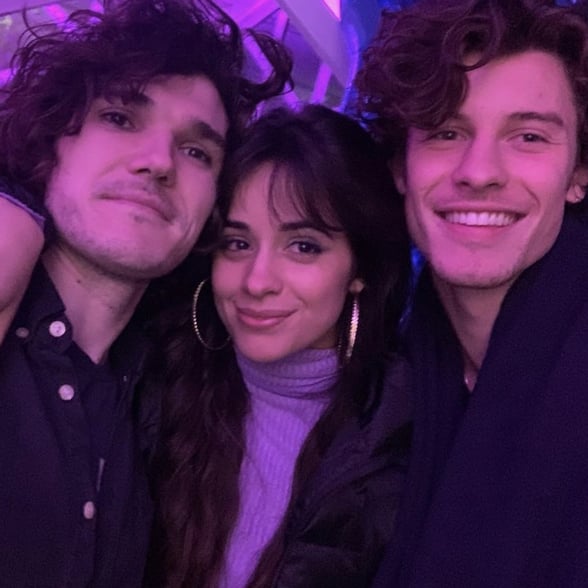 Camila Cabello rang in her 23rd birthday at a surprise party hosted by her beau, Shawn Mendes. On March 3, the duo celebrated the special day with a Cinderella-themed bash in the UK, where Camila is currently filming a new adaptation of the Disney princess flick. The magical night was filled with music, dancing, and princess-inspired decorations, including an ice sculpture in the shape of Cinderella's iconic glass slipper. Camila's Cinderella costars were also in attendance and enjoyed the festivities.
Camila shared snaps of the night on her Instagram Story before posting a selfie on her page. After thanking fans for all the birthday wishes, she took a moment to shed light on the Syrian civil war, which has been ravaging the country since 2011. "I wanna bring attention to one of the worst humanitarian crises happening in the world right now, in Syria," she wrote. "950,000 people have been forced to flee their homes because of the violence in Idlib — some with only the clothes on their backs. Most of them are children. Now, they're living in displacement camps in freezing cold temperatures. Families shouldn't have to choose between dying from bombs or freezing cold temperatures."
She then directed her followers to support Save the Children, a charity working to help kids in need of educational and medical assistance. "Save the Children is working to provide displaced families with food, blankets and warmth. They are trying to keep kids [sic] families safe, but they need our help. So for my birthday, it would mean the world to me if you would consider supporting Save the Children's response to this humanitarian crisis. Go to savethechildren.org to help Save the Children reach children in need." Look ahead to see photos from Camila's gathering, then check out Save the Children's website to see how you can help.