Watch Camila Cabello Admit She Stole From Kensington Palace
Camila Cabello Confesses to Stealing From Kensington Palace: "I Had to Get It Off My Chest"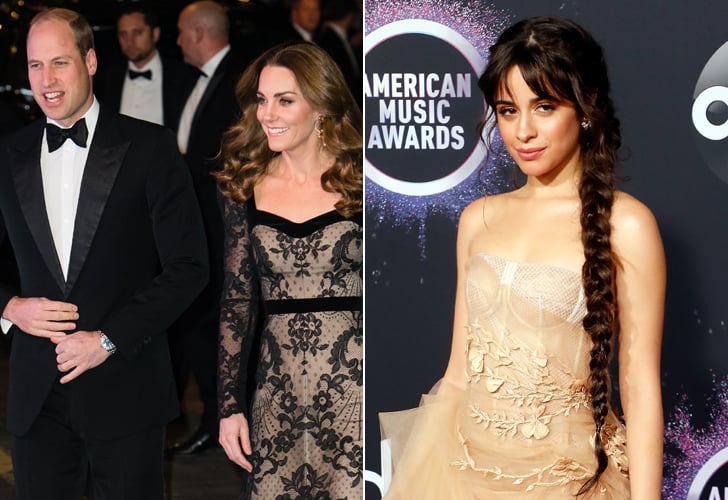 Image Source: Getty / Samir Hussein and Getty / Taylor Hill
Camila Cabello, you are one sneaky "Señorita"! In a recent interview with BBC Radio 1's Greg James, the 22-year-old singer admitted she stole something from Kensington Palace when she visited last month. In October, Camila and her mother visited the palace with the finalists of the BBC Radio 1 Teen Heroes Awards, and when Greg dared her to steal a pencil during the event, she obliged. "You can't not do a triple doggy dare," Camila said during the interview, admitting that she nervously threw it in her mom's purse. "So, I still have it. I'm sorry William, and I'm sorry Kate."
After making a clean getaway, Camila confessed to her misdeed. "I honestly couldn't sleep last night, I had to get it off my chest," she joked. Making the story even better, the official Kensington Palace Twitter account replied to the interview with one emoji that speaks volumes: "👀." Well, as lovers of a solid souvenir, we can absolutely appreciate Camila's sneaky skills, so let's just hope she keeps that pencil somewhere safe! Check out Camila's confession in the interview below.
"I am sorry William and I am sorry Kate" 😂 @KensingtonRoyal@GregJames may have got @Camila_Cabello into a bit of trouble at the Palace 👀 pic.twitter.com/aKArMdD04H

— BBC Radio 1 (@BBCR1) November 26, 2019