Cardi B Weighs In on Ukraine-Russia Crisis
Cardi B on Ukraine-Russia Conflict: "Wish These World Leaders Stop Tripping"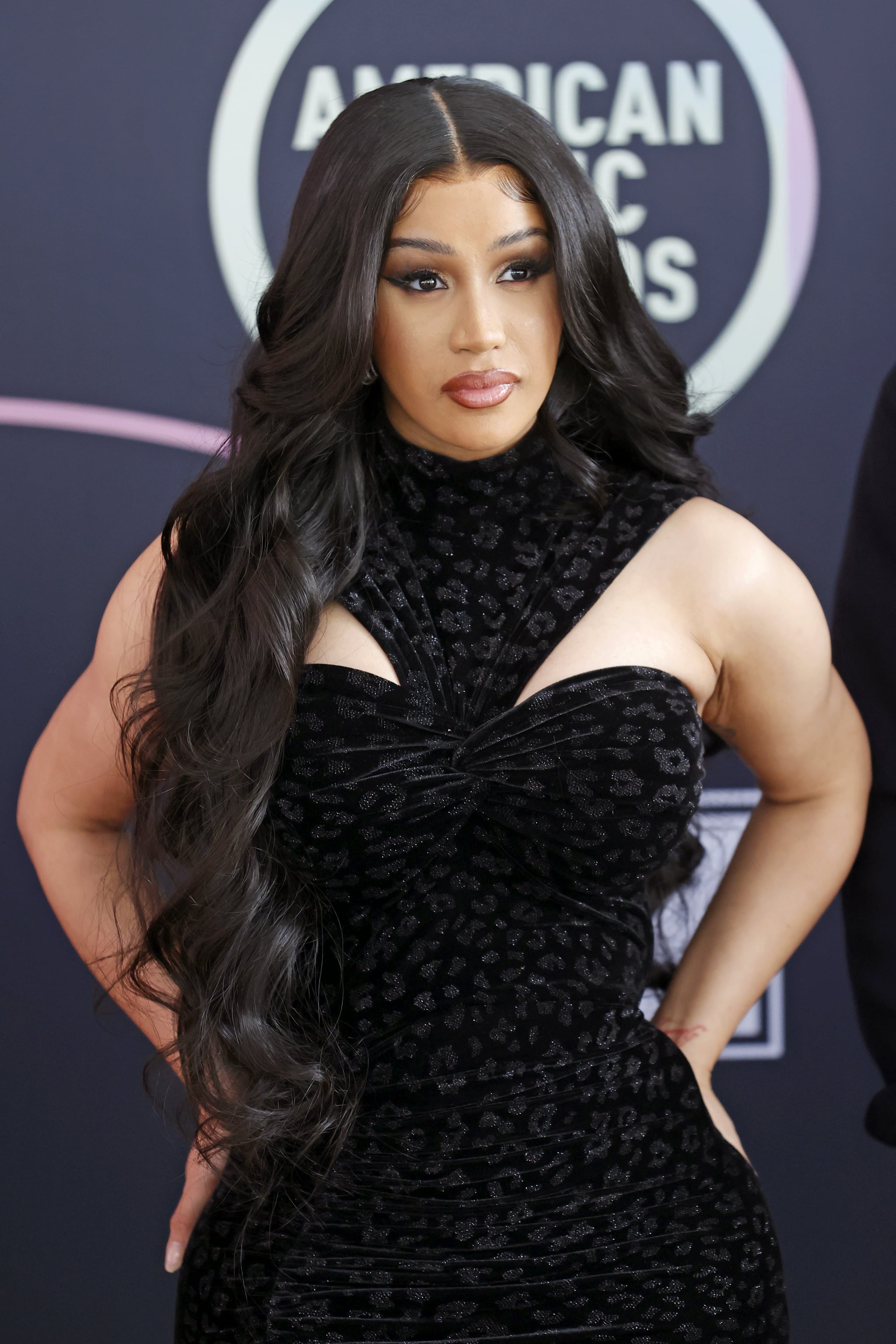 Image Source: Getty / Frazer Harrison
As tensions between Ukraine and Russia worsen and the latter threatens an invasion, Americans are understandably worried about the growing crisis. In light of some of the more recent developments, Cardi B weighed in on the issue on Feb. 22, tweeting her thoughts after a fan asked her opinion on the global matter. "Wish these world leaders stop tripping about power and really think about whose really getting affected (citizens) besides the whole world is in a crisis," she wrote. "War, sanctions, invasions should be the last thing these leaders should worry about."
After another fan insinuated that the "Up" rapper didn't actually write her tweet, Cardi B posted a video response to clarify her statement. "This phone is not hacked, it's really me!," she said in the video. "I actually want to say a lot of things, but I'm just gonna mind my business because, sometimes, I feel like I have such a big platform that if I don't say the right things, I might get killed."
Cardi B followed up her safety concerns with a more detailed response about the Ukraine-Russia crisis, stating, "I'm really not on NATO's side, I'm really not on Russian side, I'm actually in the citizens' side, because at the end of the day, the world is having a crisis right now. This inflation, not only in America, but everywhere in the world, it's really hard to get the economy back up. There is so much shipments and embarkments backed up. China's not really messing with us, so a lot of things are behind, a lot of goods are behind, and this sh*t just made it way more complicated, so I'm just really annoyed by this. And I really wish all world leaders right now, just really come with a logical conclusion, but whatever."
This isn't Cardi B's first time publicly speaking out about politics. In fact, the rapper used to be extremely vocal about them on social media before she suddenly stopped. "I was tired of getting bullied by the republicans and also getting bashed by the same people I was standing up for," she tweeted in October.
In 2020, the music icon received backlash from conservative politicians over her "WAP" music video, but prior to that, the music icon hardly held her tongue over politics. In her 2018 GQ cover story, she admitted to being "obsessed" with how the political system works. "I love political science," she said. "I love government. I'm obsessed with presidents. I'm obsessed to know how the system works." Ahead, read Cardi B's tweets on the Ukraine-Russia crisis.
Wish these world leaders stop tripping about power and really think about whose really getting affected (citizens) besides the whole world is in a crisis.War,sanctions,invasions should be the last thing these leaders should worry about. https://t.co/25qemEtzF9

— Cardi B (@iamcardib) February 22, 2022
It's me https://t.co/jZaSrUwMWH pic.twitter.com/4QQ8hKygMw

— Cardi B (@iamcardib) February 22, 2022