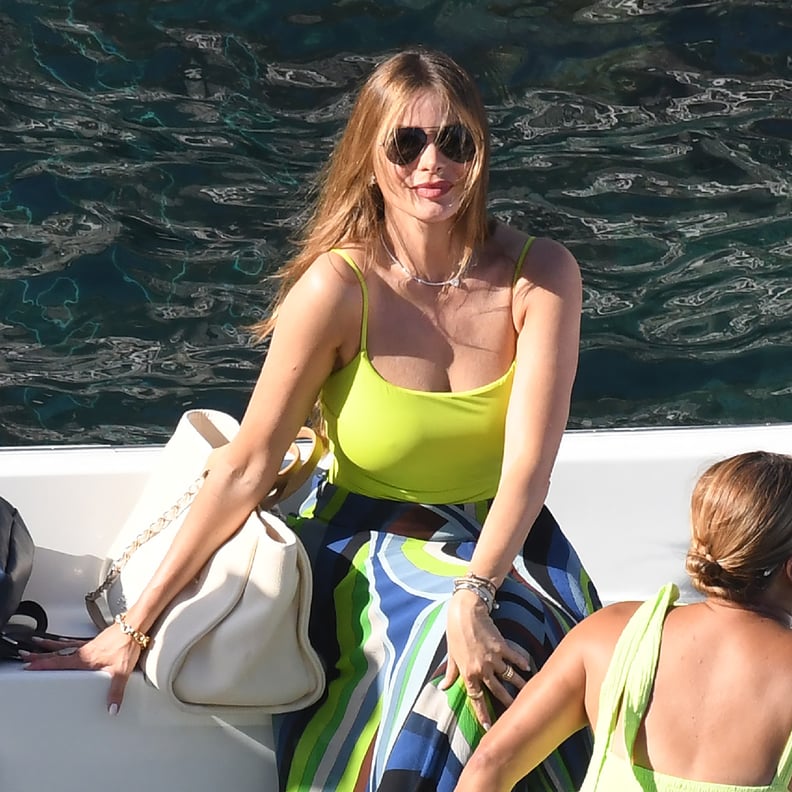 It's officially summer, and celebrities are jetsetting in the sunshine. Over the past few weeks, we've seen a handful of stars touch down in enviable locations all over the world, from Italy to France to the Philippines.
Hailey Bieber recently enjoyed a getaway with husband Justin Bieber and pal Justine Skye in France, while Shay Mitchell whisked her 3-year-old daughter, Atlas Babel, away to Italy with her and her friends. But those aren't the only celebrities who are breaking away from their busy schedules for some well-deserved R&R. Anitta traveled to Europe with her friends, Camila Cabello went skinny-dipping in Puerto Rico, and Sofia Vergara was seen taking in the sights in Italy following her split from Joe Manganiello.
Keep reading to see how stars are kicking off summer this year! Perhaps their photos will inspire you to finally take that vacation you've been dreaming of.
01
Camila Cabello
After attending Premios Juventud 2023 in Puerto Rico in July, Cabello extended her trip for some much-needed relaxation before getting back in the studio to finish up her album.
07
Lori Harvey
Harvey touched down in St. Tropez with boyfriend Damson Idris and the rest of the Harvey family in July.
09
Kourtney Kardashian
In July, Kardashian took her daughter, Penelope Disick, and her friends to Hawaii for her birthday.
12
Gwyneth Paltrow
Ahead of the Fourth of July weekend, Gwyneth Paltrow posted a photo of herself hanging out in Italy with her husband, Brad Falchuk. Additional photos included pics of her son, Moses, and lots of snaps of the family's meals.
13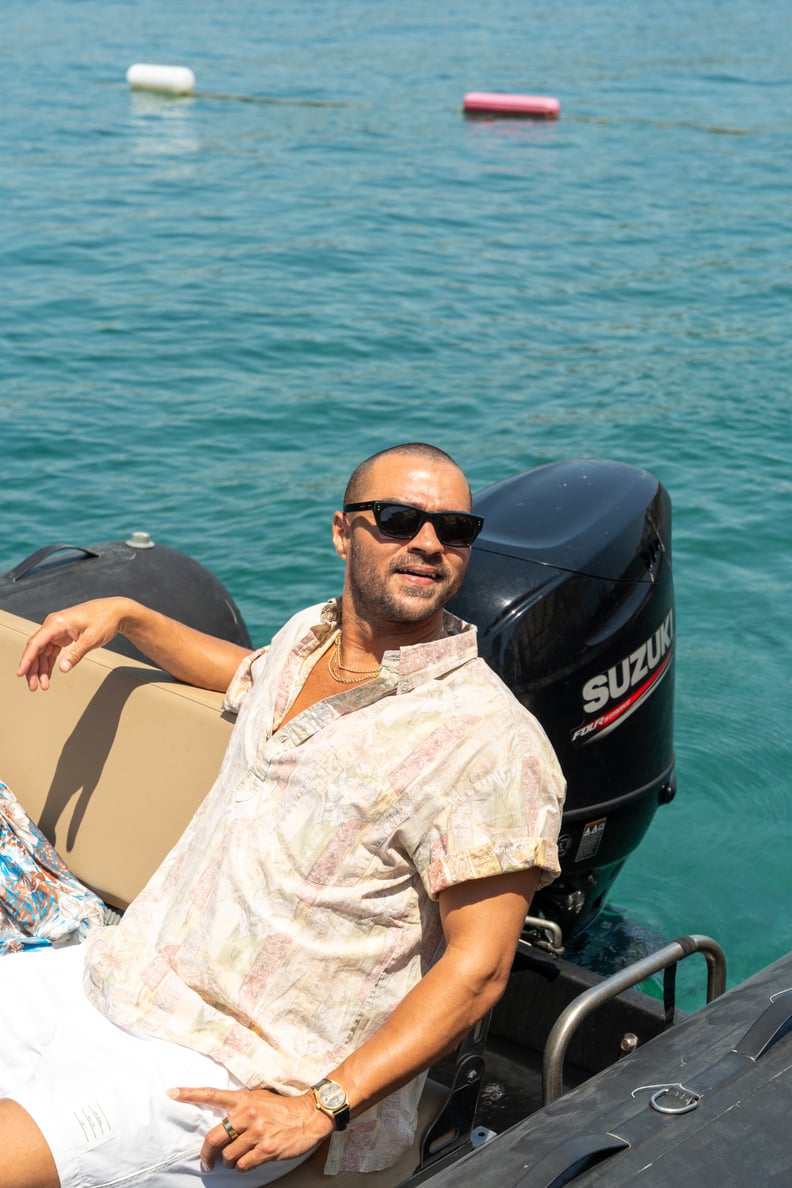 Jesse Williams
The actor was spotted kicking back on a boat while on vacation in Turkey in late June.
15
Stephen and Ayesha Curry
In June, Stephen and Ayesha took their kids on a family vacation to Hawaii.
17
Cristiano Ronaldo
The soccer star whisked his family away for a luxurious vacation in Sardinia in late June.
20
Ashley Graham
Graham posted a gallery of photos from her trip to Scilla, Italy, with her husband, Justin Ervin, on June 19, admitting she'd like to call the "gem by the sea in the south of Italy" her home one day.
21
Anitta
Anitta celebrated Brazil's Dia dos Namorados in Europe on June 12.
22
Christina Milian
Milian touched down in Paris with her family in June to check out husband Matt Pokora's show.
25
Alicia Keys and Swizz Beatz
The couple shared photos from their trip to Colombia in June, writing, "📍Guess where 😍😍😍."
26
Hailey Bieber
The Rhode founder escaped to France with husband Justin Bieber at the end of May. She shared photos on her Instagram of their adventures, which included swimming in the ocean, lounging on a yacht, and wine tasting.
28
Justine Skye
The Biebers were joined by their pal Skye, who also documented her trip on Instagram.
34
Kendall Jenner
Jenner linked up with friends Simi and Haze Khadra in the south of France in May.
38
Adrienne Bailon
Bailon spent a few days with her family in Paris in May before jetting off to Ibiza in June.
43
Jordyn Woods
Woods arrived in Dubai in late May, and her trip looked so lavish.