Charli and Dixie D'Amelio Video Interview
Charli D'Amelio and Dixie D'Amelio's Favorite Things Will Have You Saying "Same"
In just 16 months, Charli and Dixie D'Amelio have gone from sisters navigating the halls of high school to being two of the biggest social media stars on the planet. And with that whirlwind rise to fame came countless other exciting projects — from an upcoming family reality TV show to their own sister podcast, 2 Chix.
As they wrap up 2020 and look forward to even more monumental projects ahead, we sat down with the duo on set of their POPSUGAR digital cover story shoot to chat about some of their favorite things — including Charli's personal theme song . . .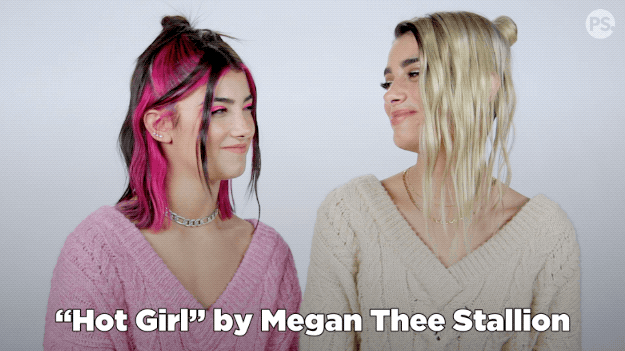 . . . and Dixie's favorite — and iconic — holiday activity.
Is it really the holidays if you didn't spend it eating endless sugar cookies?! Watch the full video above, and check out the sisters' Q&A in our November cover story, here.