30 Times Vilailuck and Chrissy Teigen Had Us Saying, "Yep, She Got It From Her Momma"
The breakout star of Chrissy Teigen's new Quibi show, Chrissy's Court, isn't Chrissy (or her fabulous statement necklaces), it's her mother, Vilailuck Teigen, aka Pepper Thai! Even though she only has one line (which apparently took her 12 episodes to get right), Vilailuck made sure to play her part of the bailiff well, even riffing off her daughter. This shouldn't come as a surprise to anyone who's been following Chrissy for a while, though — after all, her mother does live with her and frequently appears on Chrissy's Instagram.
The pair always seem to have a good time together, including recently when Chrissy officiated a stuffed-animal wedding for her daughter, Luna. It's clear Chrissy gets a lot of her personality from her momma, and these are absolutely goals when it comes to mother-daughter relationships. Don't believe me? Look ahead to see some of their most memorable moments.
01
When They Showed They've Been Slaying the Fashion Game Since the Beginning
02
When They Screamed Their Way Through a Haunted House
03
When Even Relaxation Was a Fashion Moment
04
When They Joked Behind the Scenes of a Smirnoff Commercial
05
When They Brought Things Back to Their Thai Roots
06
When They Tried to Make Stir-Fry From Leftovers
07
When They Paused to Take a "Workout" Selfie
08
When They Casually Hung Out in a Pantry (and Struggled With a 50-Pound Bag of Rice)
09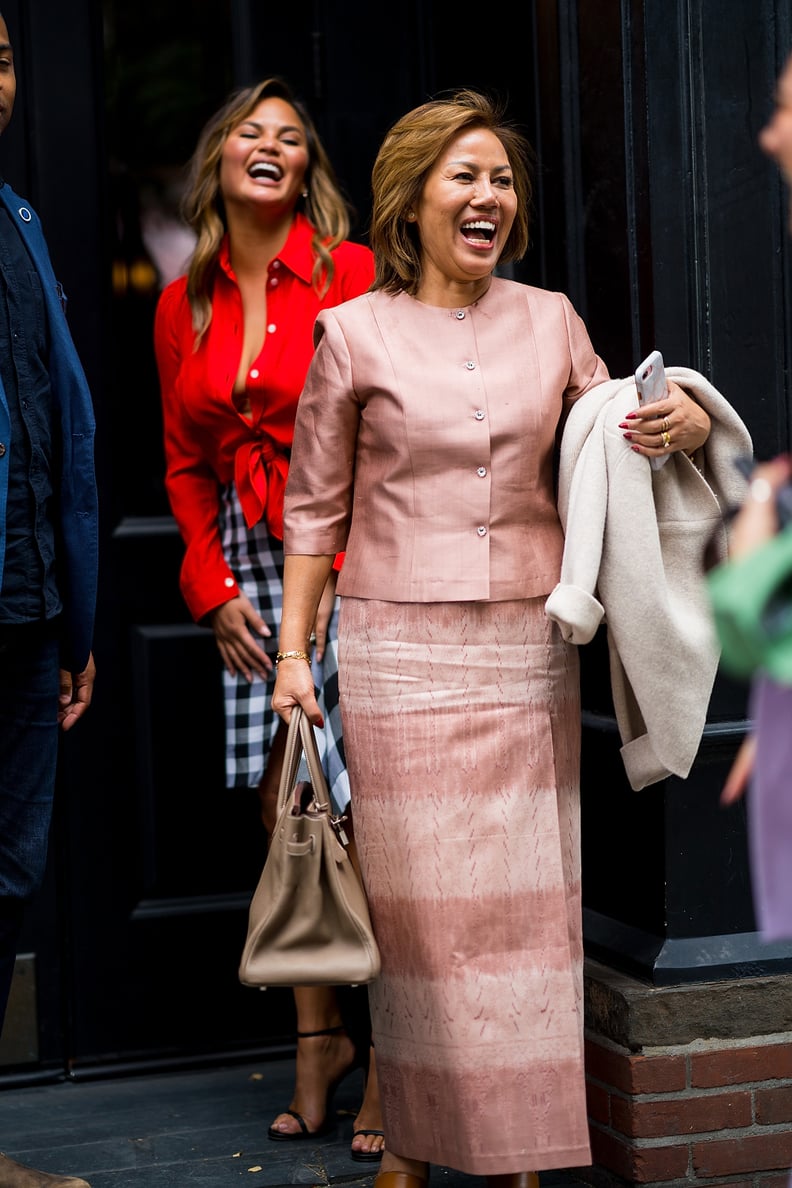 When They Shared a Laugh in Little Italy
10
When They Cheered Each Other On During Family Feud
11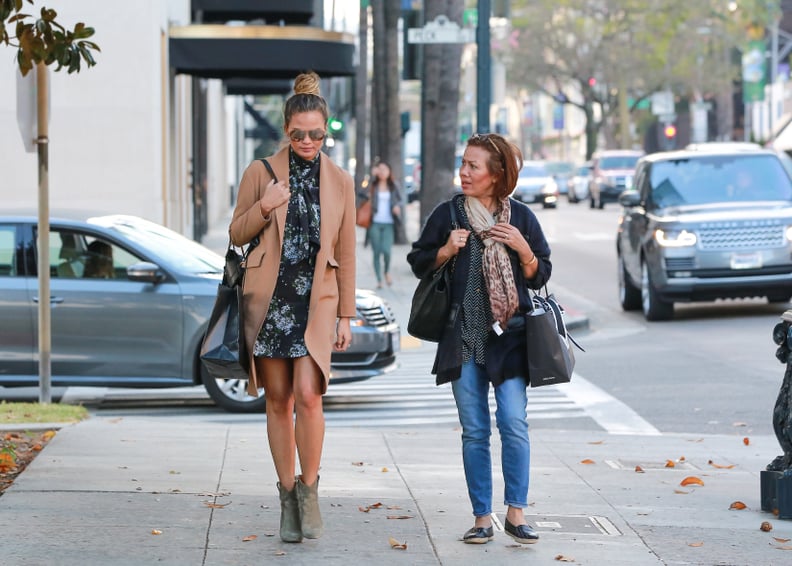 When Shopping Was a Serious Conversation
12
When They Celebrated the Moon Festival With Miles
13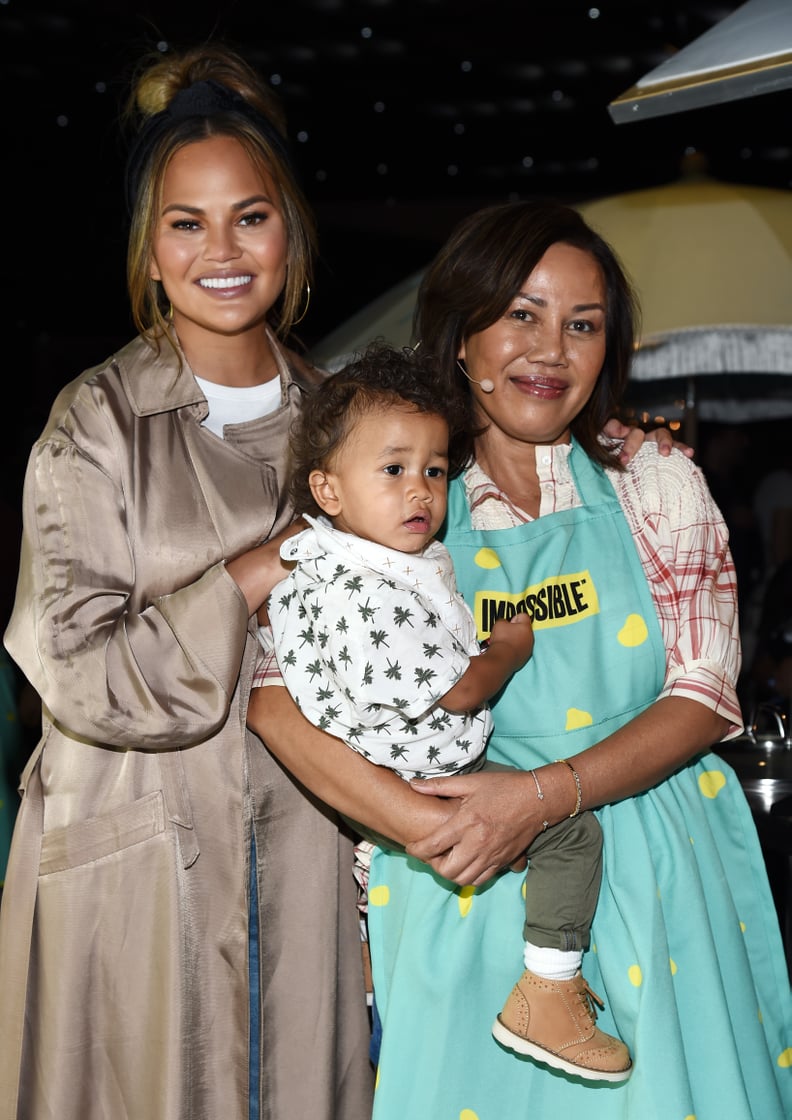 When Chrissy Was Her Mom's Number 1 Fan
14
When Chrissy Crashed Pepper's Papaya Salad
15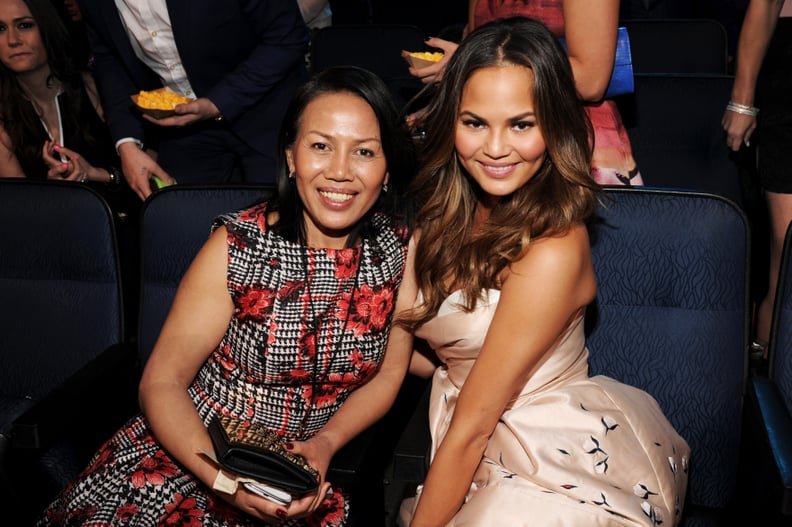 When They Showed They Could Be Effortlessly Glam
16
When Sausage Took On a Whole Different Meaning
17
When a Birthday Meant Wearing Tiny (but Adorable) Hats
18
When Chrissy Teased Her Mom About Being Called "Honey"
19
When They Showed They Were Definitely "NOT" Twins
20
When They Surprised a Single Doctor (and Taught Him How to Cook)
21
When They Shared Yet Another Iconic Hat Moment
22
When They Had Too Much Fun With Filters
23
When They Made Sure to Strike a Pose at Pride
24
When Their Throwback Game Was Unmatched
25
When They Met a Michelin-Star Chef (and Game Recognized Game)
26
When Girls' Night In Needed Some Grub
27
When They Shared Super Bowl Recipe Secrets
28
When They Caught Flights (Not Feelings)
29
When a Trip to Vegas Called For Champagne
30
When They Couldn't Pass Up an Opportunity For a Mirror Selfie