Constance Wu Pregnant With Second Child
Constance Wu Reveals She's Expecting Baby No. 2 "Soon"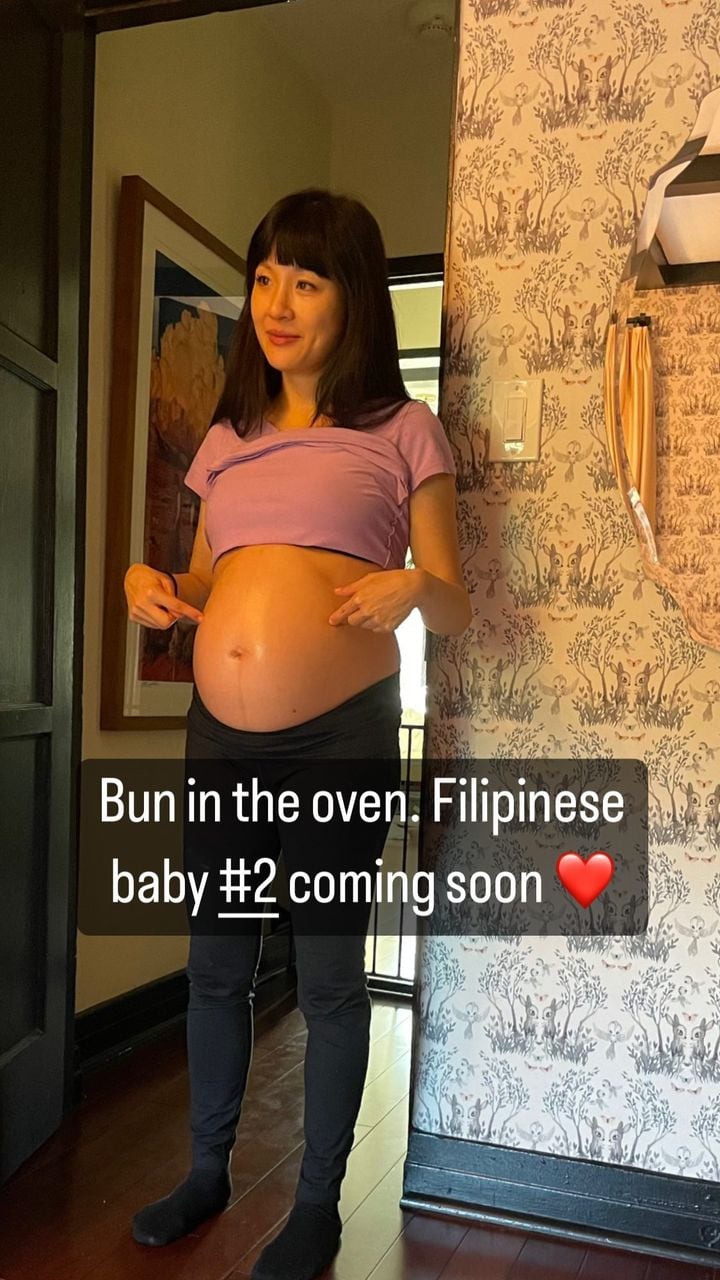 Image Source: Instagram user constancewu
Constance Wu is pregnant with her second child! The "Crazy Rich Asians" and "Hustlers" star revealed the big news on Feb. 21 via her Instagram Stories, where she posted a photo of her growing belly. "Bun in the oven. Filipinese baby #2 coming soon ❤️."
Wu first sparked pregnancy rumors on Feb. 16 after The Daily Mail published photos of her strolling around Los Angeles with her baby bump. Reps for Wu did not immediately respond to POPSUGAR's request for comment at the time. Wu is expecting her second child with her boyfriend, musician Ryan Kattner, whom she welcomed a baby girl with in August 2020.
Wu's announcement of her pregnancy may come as a surprise after she didn't even reveal her first pregnancy until after she gave birth. A source confirmed the news to E! News months after the fact, telling the outlet at the time that Wu and Kattner "are doing great, and they're so excited and happy." Wu's been raising her now-2-year-old out of the spotlight since then.
Like her pregnancies, Wu's love life is also a mystery as it's unclear when she and Kattner first met or started dating. However, she has revealed small tidbits about her personal life in recent years. During a May 2021 appearance on "The Tonight Show Starring Jimmy Fallon," the "Velma" actor told the late-night talk show host that her daughter has a special birthmark.
"Her butt is the color blue. There's this thing, I had never heard of it before, but it's called a Mongolian spot," she explained. "Apparently, it happens in a lot of Asian babies, and my boyfriend and I are both Asian. And it's where your butt is blue for like the first two years of your life, and then it just goes away."
She also opened up about how her first pregnancy helped repair her relationship with her mother on "The Kelly Clarkson Show" in October 2022. "The beautiful thing about becoming pregnant is it sort of brought us together again, and we've reconciled since then and continued building a wonderful relationship," Wu shared of the strained relationship she wrote about in her deeply personal 2022 memoir, "Making a Scene."