Think David and Patrick Are Schitt's Creek's Best Couple? Wait Until You Hear Their IRL Quotes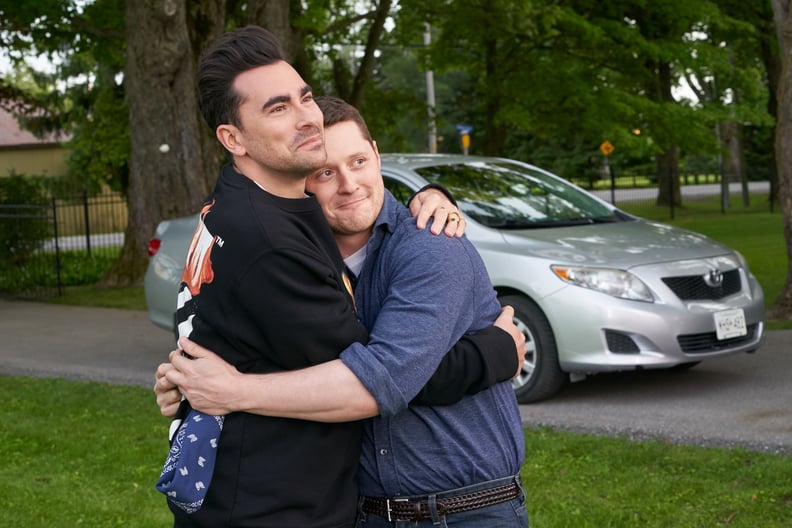 Getty | Kimberly White
Dan Levy and Noah Reid may not be an IRL item (much to the disappointment of David and Patrick shippers), but the Schitt's Creek costars are good pals. After Noah joined the cast as David Rose's business partner, Patrick Brewer, in season three, fans quickly fell in love with the onscreen couple, and TBH, it's hard not to love them. Of course, what makes David and Patrick's love story so special isn't just great acting — it's the result of Dan and Reid's offscreen friendship. The two actors have said the sweetest things about each other over the years, and their best quotes will make you mourn the end of Schitt's Creek all over again.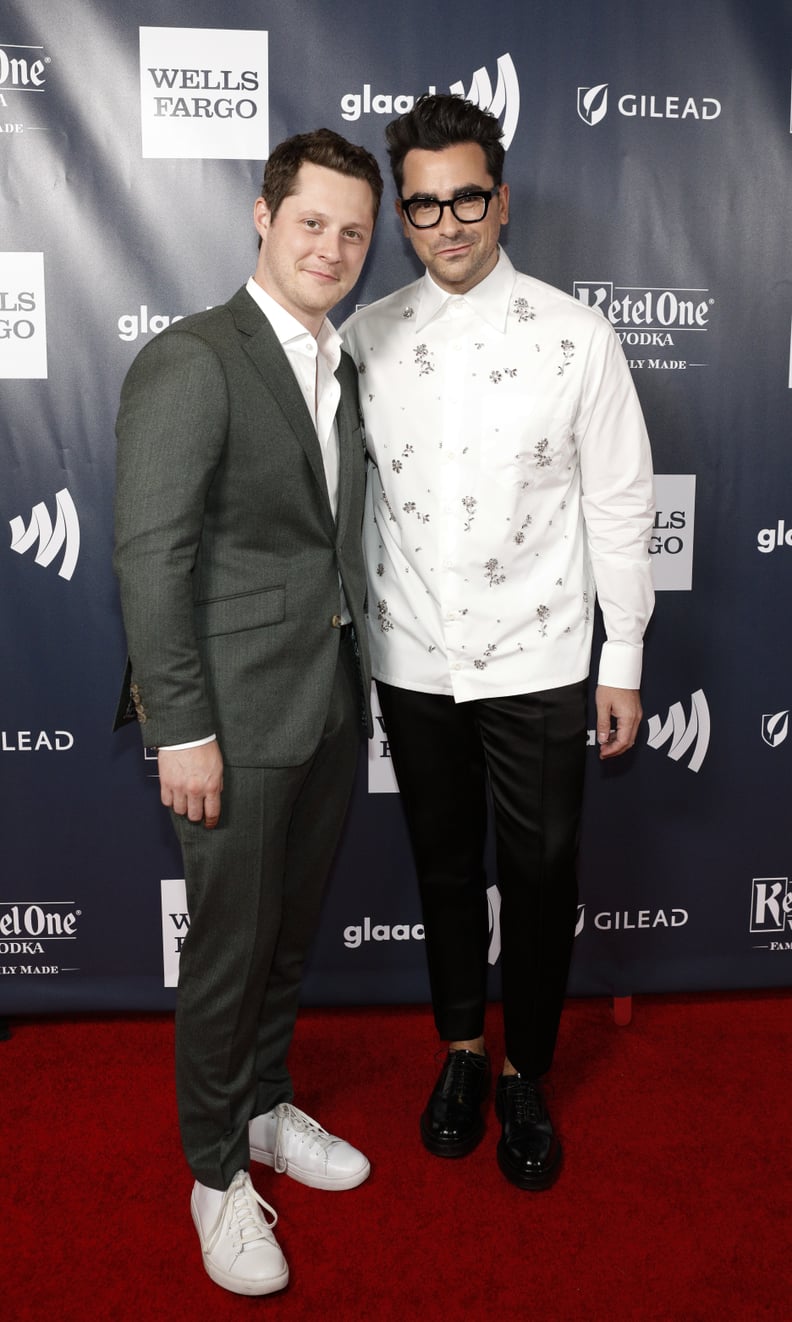 During a July 2020 interview with Awards Daily, Dan said he knew right away that Noah was an obvious fit for the role of Patrick. "I wrote a character that I was very clear about in terms of who Patrick was going to be and hopefully what the long-term goal would be for him," Dan said. "And I think in having that kind of clarity in the casting process, it just was very clear to me that Noah was the only option for that."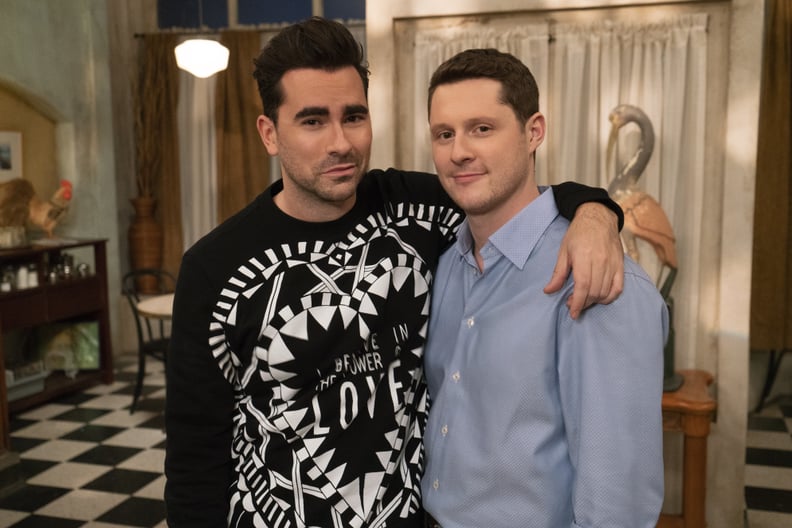 Dan was hesitant about including Patrick's iconic open mic night scene on the show, but he went ahead with it because he trusted Noah's creative vision. As Dan told Entertainment Weekly in March 2020, "I find it incredibly cringey, people singing generally. But I knew that [Noah] had such a confidence and a conviction to that side of his artistry that I wanted to use it."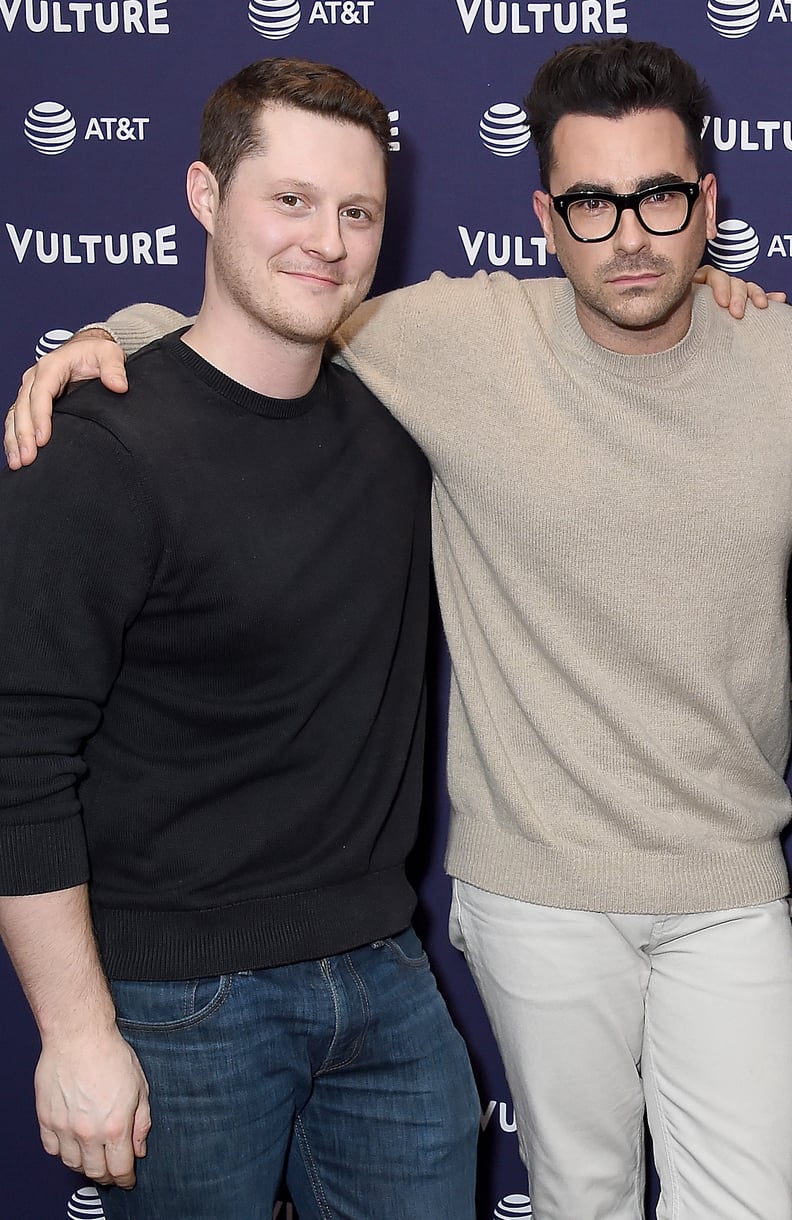 Noah told Decider in March 2019 that he has a ton of respect for Dan as both a performer and a creator. When asked about his favorite part of Patrick and David's relationship, Noah said it was "obviously working with Dan." He added, "I love watching his performances from the other side and watching the care. The level of care is all over the show with him, but particularly as David in that character."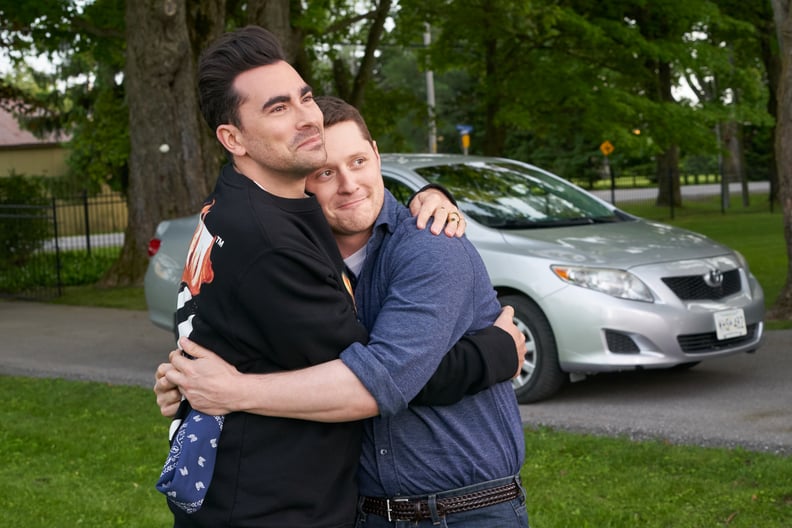 For Dan, the chemistry that he had with Noah was almost instantaneous. "In the room, we were trying to lay the foundation for someone that would be a long-term relationship, while knowing that chemistry is hard and that we might not find the right person," he explained to Variety in April 2020. "Fortunately, Noah was — I mean, it just clicked from day one of working with him."
Noah loved working with all of his Schitt's Creek cast mates, but — as he told My Entertainment World in March 2018 — one of the best things about playing Patrick was working with Dan. When asked about his experience on the show, Noah said, "The part has just been so much fun to do, and to develop that relationship with Dan — I think it's a really nuanced relationship in the writing. There's a lot of play in there for us as actors, who sort of push each other's buttons, and ride the wave of how comfortable we are with each other, and to play with in that. And I feel that it's written with a lot of love in it."
What made David and Patrick's relationship so magical wasn't just the actors' obvious chemistry — it was the friendship they'd cultivated off set. "The chemistry that Noah and I have is really easy," Dan told Variety in April 2020. "I think that has helped in adding that extra layer of authenticity because we're very good friends. It's made those moments feel safe."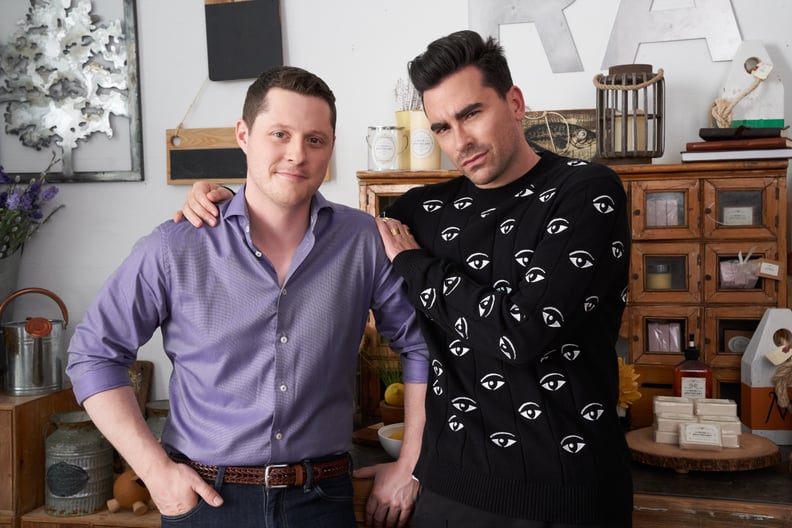 According to Noah, his chemistry with Dan was totally natural, and — as he told The TV Junkies in January 2019 — the dynamic between him and Dan "just felt right" from the very start. " . . . when you get on set and have a scene partner like Dan Levy, it's even more fun," Noah later added. "You feel the energy of the script really alive in him and he gets it so fully. Particularly in a comedy, you want to be playing tennis with your partner, hitting the ball back and forth, and we have a lot of fun doing that."