Dan Levy Left a Note For Regina King at Saturday Night Live
Dan Levy Left Regina King a Lovely Note in Her SNL Dressing Room, From One Host to Another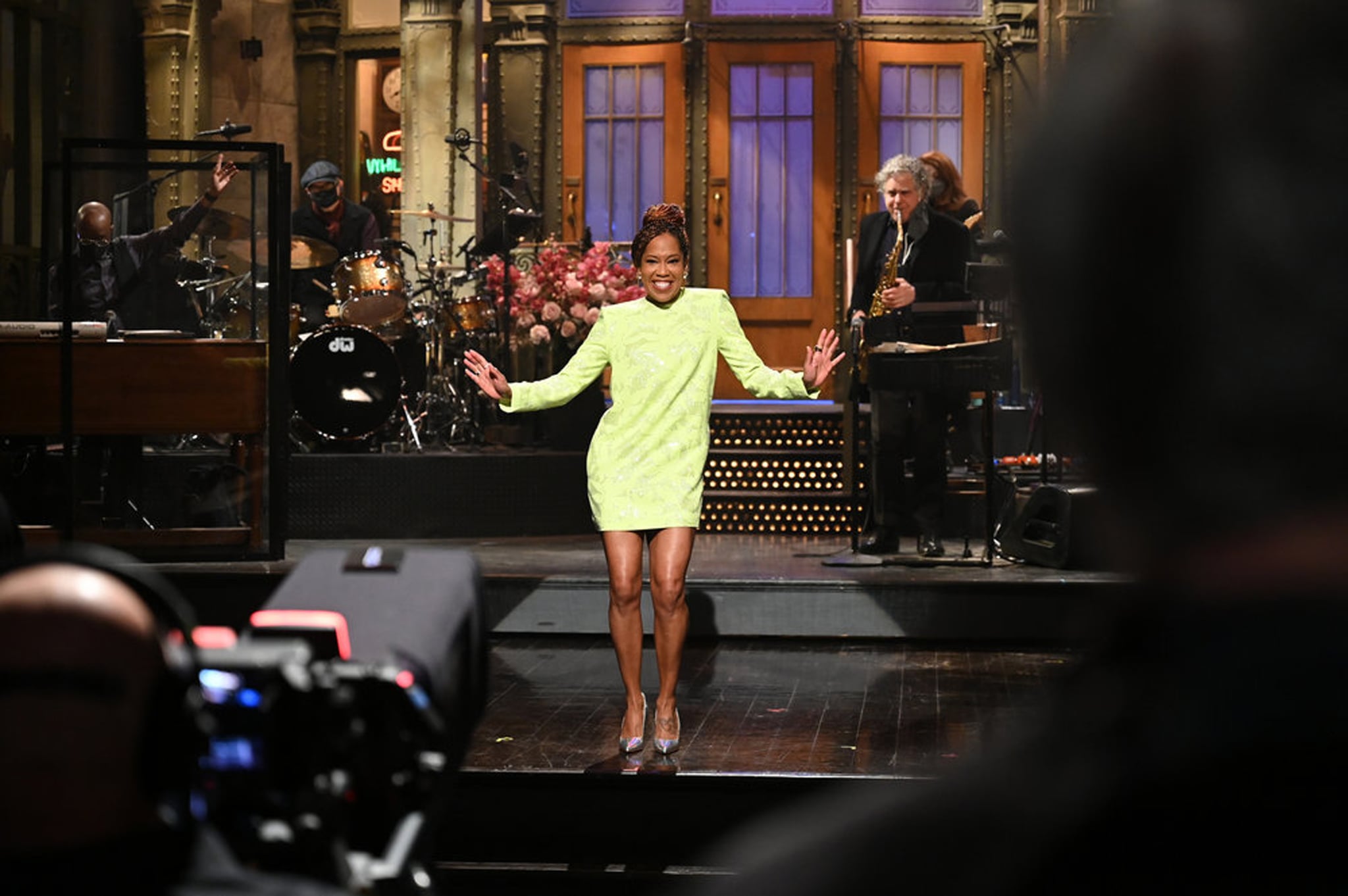 Dan Levy passed the Saturday Night Live hosting baton to Regina King in the sweetest way. Ahead of her Feb. 13 gig, the One Night in Miami director revealed the week's previous host (and Schitt's Creek star) left behind a few words of encouragement to keep her in good spirits for the show.
According to E! News, Regina shared Dan's sweet SNL message on her Instagram Stories. The sticky note on her dressing room mirror read: "Regina! You got this! Much Love, Dan." She responded with her own compliments, and wrote: "Awww. You're the best @instadanjlevy You crushed it!" He followed up with a cute comment, "Can't wait to watch you knock it out of the park this weekend. @iamreginaking!"
We are huge fans of this friendship, and they both certainly left their marks on the Studio 8H stage. Now, what do we have to do to get these two to work together? Fingers crossed for the future.