Denmark's Queen Strips Grandchildren of Royal Titles
Why Queen Margrethe II of Denmark Stripped Her Grandchildren of Their Royal Titles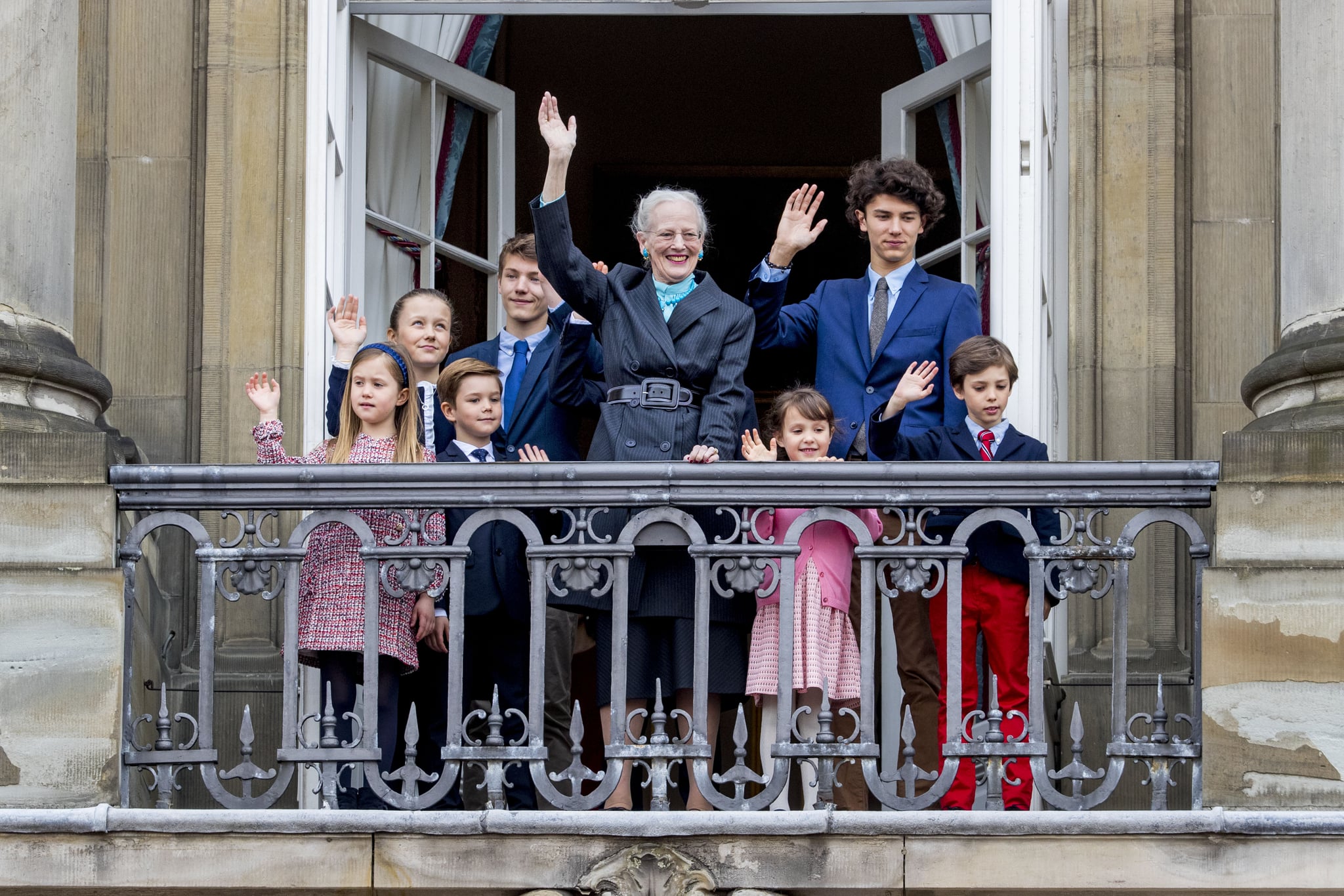 Citing her desire to give them more control over their lives, Queen Margrethe II of Denmark has relieved four of her grandchildren of their royal titles, the royal palace revealed on Sept. 28.
"With her decision, Her Majesty The Queen wishes to create the framework for the four grandchildren to be able to shape their own lives to a much greater extent without being limited by the special considerations and duties that a formal affiliation with the Royal House of Denmark as an institution involves," the palace's statement read.
The queen originally bestowed royal titles on all of her grandchildren, per the palace's statement. As of today, Margrethe's second son Joachim's children will no longer be referred to as prince and princess and "his/her highness." This means that Nikolai, 23, and Felix, 20, whom he shares with his first wife, Alexandra, Countess of Frederiksborg, and his children with current wife Princess Marie — Henrik, 13, and Athena, 10 — will instead be called counts and countesses of Monpezat. Meanwhile, her oldest child and heir Crown Prince Frederick and his wife Crown Princess Mary's children, Prince Christian, 16, Princess Isabella, 15, Prince Vincent, 11, and Princess Josephine, 11, will retain their royal titles.
"The Queen's decision is in line with similar adjustments that other royal houses have made in various ways in recent years," the palace noted. In 2019, Sweden's King Carl XVI Gustaf announced that the children of Princess Madeleine and Chris O'Neill, as well as those of Prince Carl Philip and Princess Sofia, would no longer be members of the royal house. While they would still be referred to as prince and princess, the king clarified, future partners and children would not inherit the titles. Princess Madeleine praised the change at the time on Instagram, writing, "This change has been planned for a long time. Chris and I think it's good that our children are now getting a greater opportunity to shape their own lives as private individuals in the future."
The titles of some of the late Queen Elizabeth II's great-grandchildren have also been in question following her death on Sept. 8 and King Charles III's subsequent ascension to the throne. While the grandchildren of a British monarch can inherit the title of prince or princess, those titles have not yet officially been bestowed on the children of Charles's son Prince Harry, 3-year-old Archie and 1-year-old Lilibet. Meanwhile, Prince William and Kate Middleton received the titles of Prince and Princess of Wales, as did their three children, Prince George, Princess Charlotte, and Prince Louis, per the palace's website.