Read Denzel Washington's Tribute to Chadwick Boseman
Denzel Washington Praises Chadwick Boseman, Years After Paying For His Acting Classes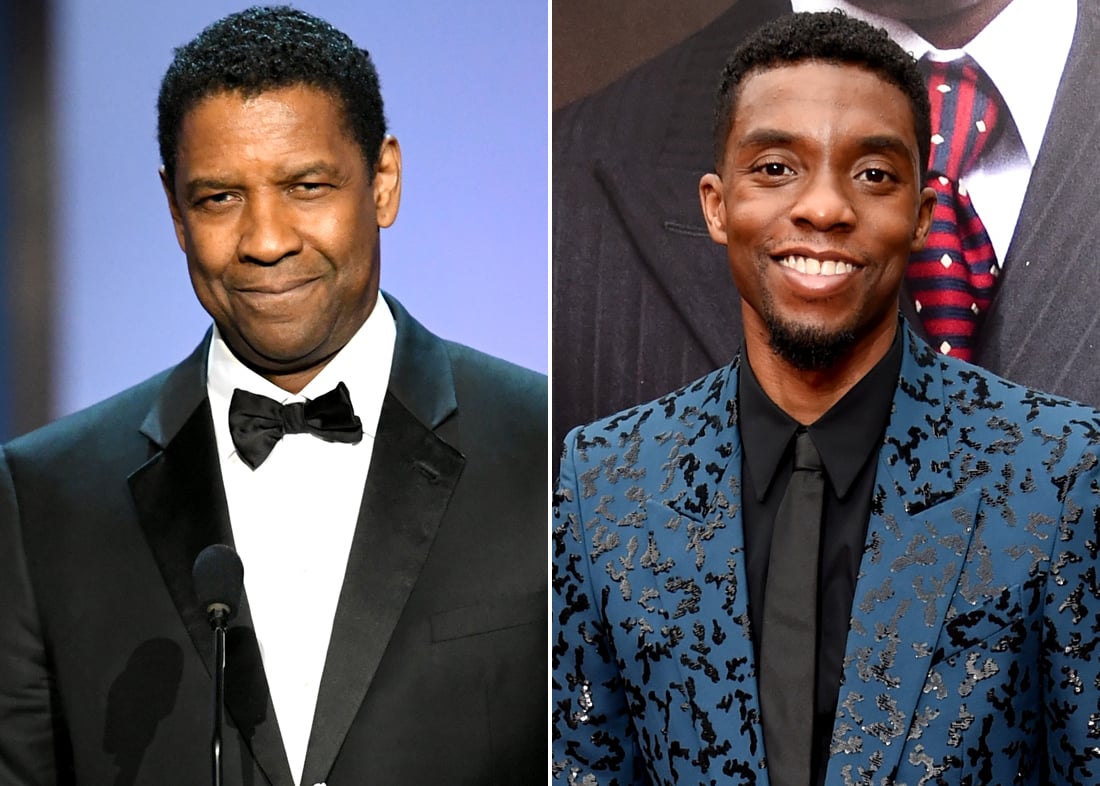 Denzel Washington is honoring Chadwick Boseman after the Black Panther star died at age 43 on Aug. 28, ending his four-year battle with colon cancer. In a statement on Aug. 29, Denzel reflected on Chadwick's impact. "He was a gentle soul and a brilliant artist, who will stay with us for eternity through his iconic performances over his short yet illustrious career," he said. "God bless Chadwick Boseman."
Denzel shared a meaningful past with the late actor, as he paid for Chadwick and other Howard University students to attend an acting program at England's Oxford University years ago. In June 2019, Chadwick recalled Denzel's contribution while honoring the 65-year-old Training Day star at the 47th AFI Life Achievement Award tribute gala.
"Many of you already know the story that Mr. Washington, when asked by Phylicia Rashad to join her in assisting nine theater students from Howard University who had been accepted to a summer acting program at the British Academy of Dramatic Acting in Oxford, gracefully and privately agreed to contribute," Chadwick said. "As fate would have it, I was one of the students that he paid for. Imagine receiving the letter that your tuition for that summer was paid for and that your benefactor was none other than the dopest actor on the planet." Chadwick later added, "There is no Black Panther without Denzel Washington."
Denzel also served as a producer on the upcoming movie Ma Rainey's Black Bottom, one of the last projects Chadwick worked on before his death. The film adaptation of August Wilson's 1982 play of the same name is set to hit Netflix later this year. The streaming giant had planned a virtual preview of Ma Rainey's Black Bottom on Aug. 31, but canceled the event after Chadwick's passing. "We are heartbroken over today's news of the passing of Chadwick Boseman, a 'true fighter' as his family called him in their poignant tribute," Netflix said in a statement on Aug. 28. "This is an incredible loss. We are canceling Monday's preview event of 'Ma Rainey's Black Bottom.' Please join us in sending your thoughts to his family and loved ones."
Image Source: Getty / Kevin Winter / Michael Kovac