Fans Are Calling For Diane Sawyer to Apologize to Britney Spears After 2003 Interview Resurfaces
Thanks to the most recent installment of The New York Times Presents titled Framing Britney Spears, fans got a heartbreaking look into the 39-year-old pop star's life. Among revelations including her conservatorship, her 2007 breakdown, and relationship with Justin Timberlake, the documentary included footage from Britney's 2003 interview with Diane Sawyer, which has fans calling for the journalist to apologize.
In the footage, Diane can be seen asking Britney about Justin, saying, "You broke his heart. You did something that caused him so much pain, so much suffering. What did you do?" Britney later breaks down in tears. This line of questioning gives rise to the narrative that the relationship between Justin and Britney devolving is wholly her fault and that she is the one to blame. It also confirms the idea that Justin was in control of the narrative when the pair broke up, with the media taking his side versus trying to see things from her point of view. You wouldn't find someone asking Selena Gomez what she "did to" Justin Bieber nowadays, so why was it OK for noteworthy journalists to treat Britney with such scrutiny back in the early aughts?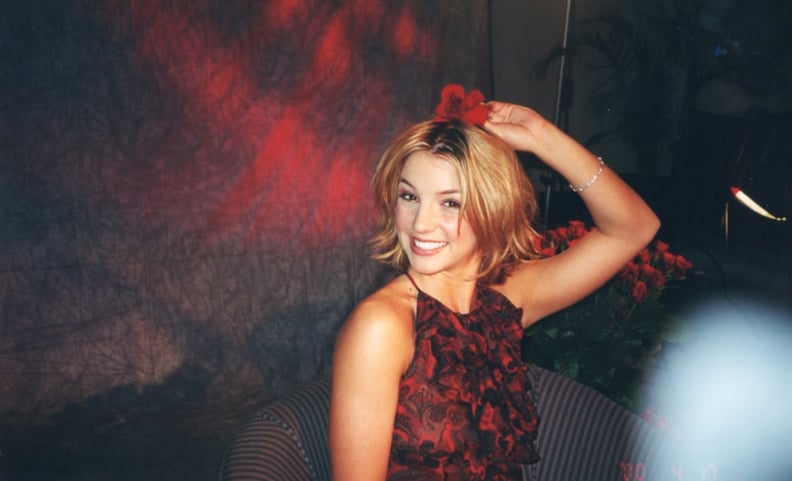 The discussion about Britney and Justin isn't the only line of questioning fans are calling out. Diane also asked Britney about comments made by Kendel Ehrlich, who was Maryland's first lady in 2003, before seemingly defending her. During her speech at an anti-domestic violence conference that year, Kendel called Britney a bad influence, saying, "Really, if I had an opportunity to shoot Britney Spears, I think I would." While Britney was shocked at the comments, Diane tried to justify them by adding, "It's because of the example for kids and how hard it is to be a parent." Britney then responded, "Well, that's really sad that she said that. I'm not here to babysit her kids."
Diane also seemingly attacked Britney's choice of clothing and called into question the singer's virginity, saying, "If you were talking to your little sister [Jamie Lynn Spears] now, and the girl who said she was going to stay a virgin until she got married, do you still think there's something to be said for that?"
Is Diane the only journalist to have focused on these topics or brought them up in this way? Absolutely not. However, what outrages some fans is the fact that as a woman in media, she held fast to misogynistic ideals in order to get a story. She's also not the only one back in the limelight for past comments about Britney; a Craig Ferguson monologue from a 2007 episode of The Late Late Show has resurfaced due to him calling for a stop to the Britney jokes. Unlike Diane, fans are applauding Craig's response, which stood out just as much 14 years ago as it does now. Whether or not Diane will apologize is still to be seen as a rep for ABC did not immediately respond when People reached out for a comment.