The "Don't Worry Darling" Cast Reunite at NYC Premiere
As "Don't Worry Darling" creeps toward its theatrical debut this Friday, the hype surrounding the film has only continued to amp up. On Monday, the cast reunited for a photo call at AMC Lincoln Square Theater in New York, though stars Florence Pugh and Chris Pine were noticeably absent. While Pugh and Pine's presences were missed, they both appeared via video message, with Pugh saying she was "working halfway around the world" and Pine was booked and busy in Los Angeles.
The event brought out director Olivia Wilde, Harry Styles, Nick Kroll, and Gemma Chan. Among the rest of the "Don't Worry Darling" gang was the iconic Dita Von Teese (who makes an appearance in the movie as a burlesque dancer), Asif Ali, Kate Berlant, Douglas Smith, and Sydney Chandler.
See the stylish cast take on one of their last press events together, and get excited for "Don't Worry Darling" to finally hit theaters later this week.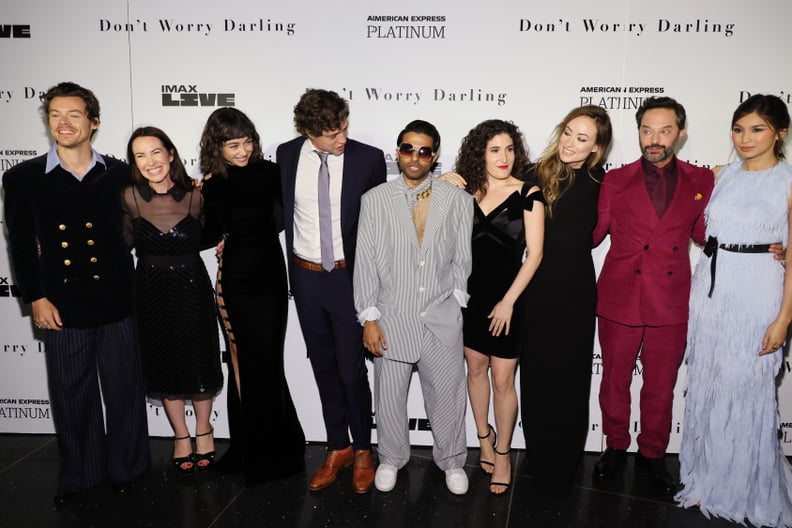 The "Don't Worry Darling" Cast
The "Don't Worry Darling" cast and crew came together in New York, including screenwriter Katie Silberman.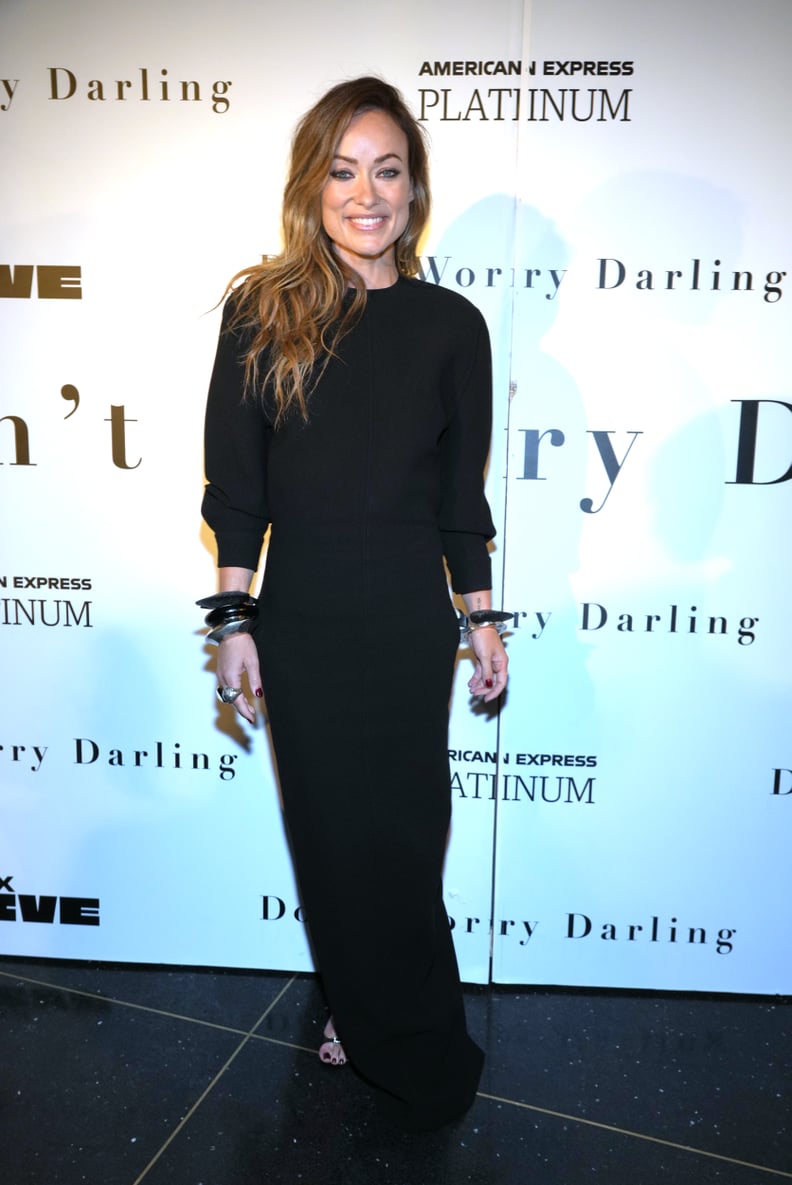 Olivia Wilde
Wilde wore a full black YSL gown with a low back, matching bracelets, and a dramatic smokey eye.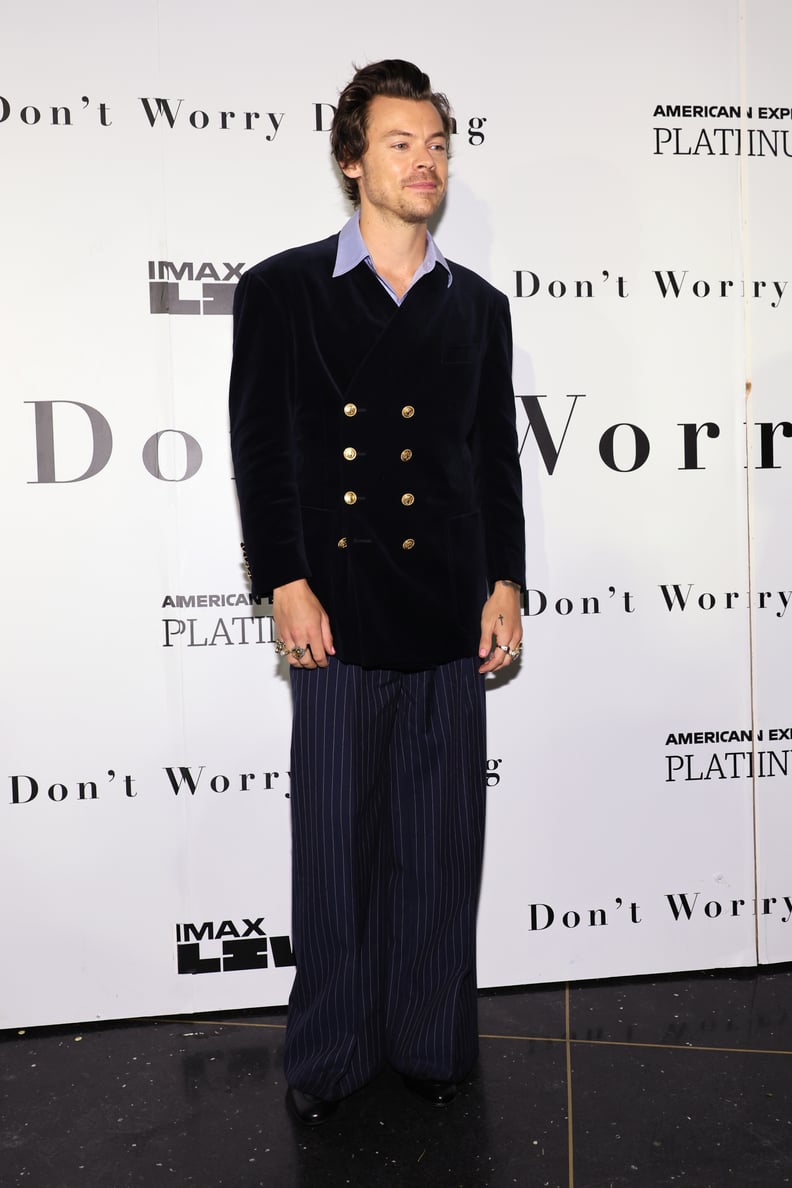 Harry Styles
Styles looked fashionable as always in pinstripe trousers and a velvet blazer with gold hardware styled by Harry Lambert.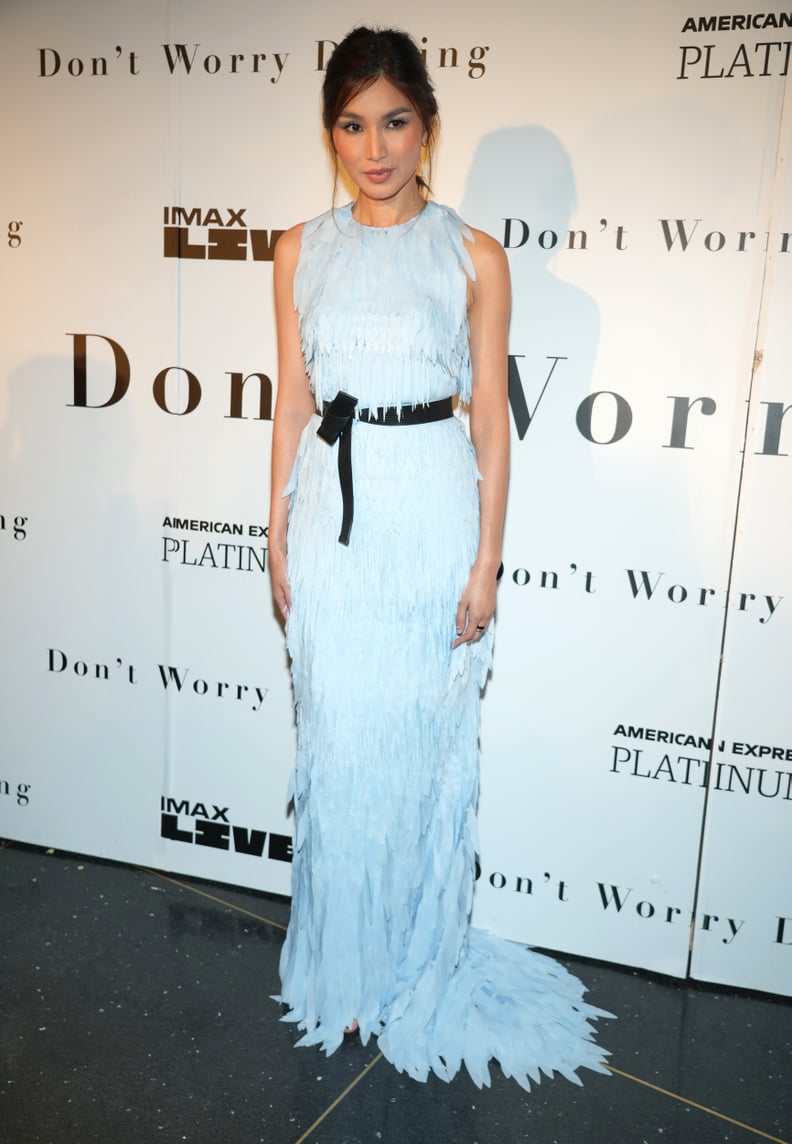 Gemma Chan
Chan looked ethereal at the premiere in a feathery pastel-blue gown with a black ribbon detail.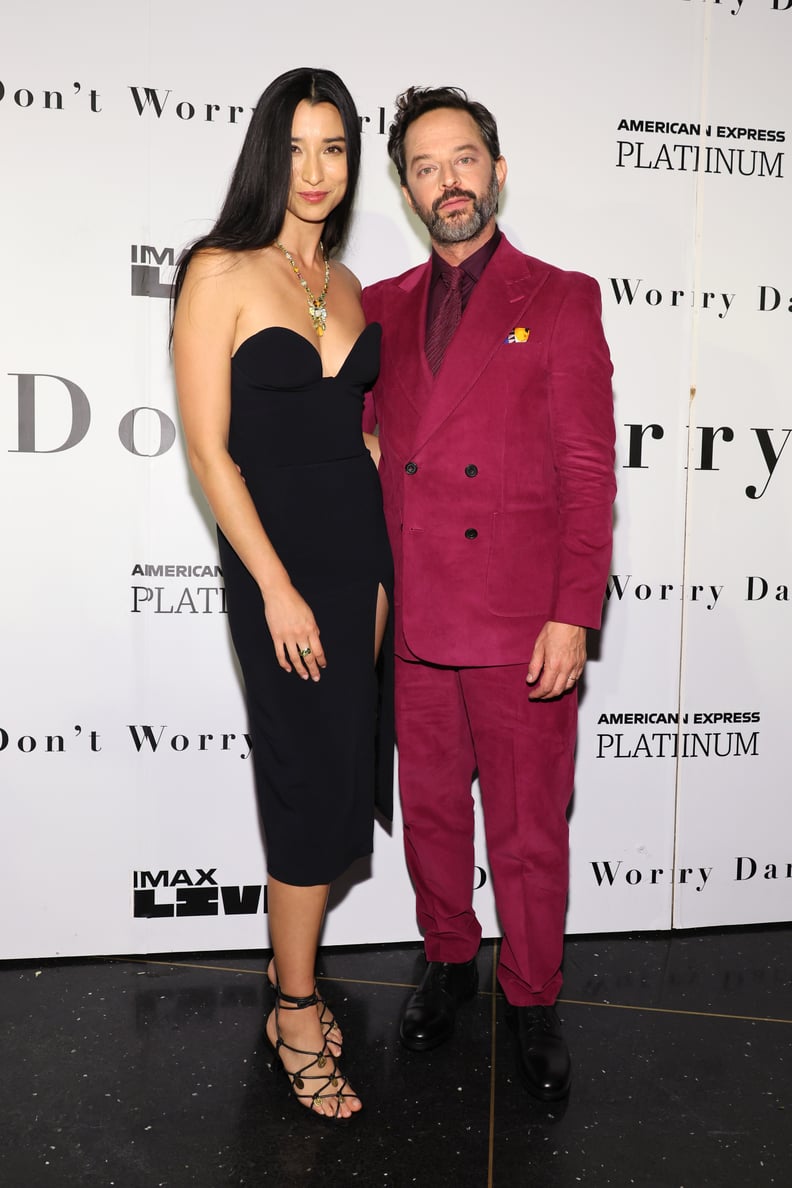 Nick Kroll
Nick Kroll came through in a vibrant suit styled by Jeanne Yang and accompanied by his wife, landscape artist Lily Scout Kwong.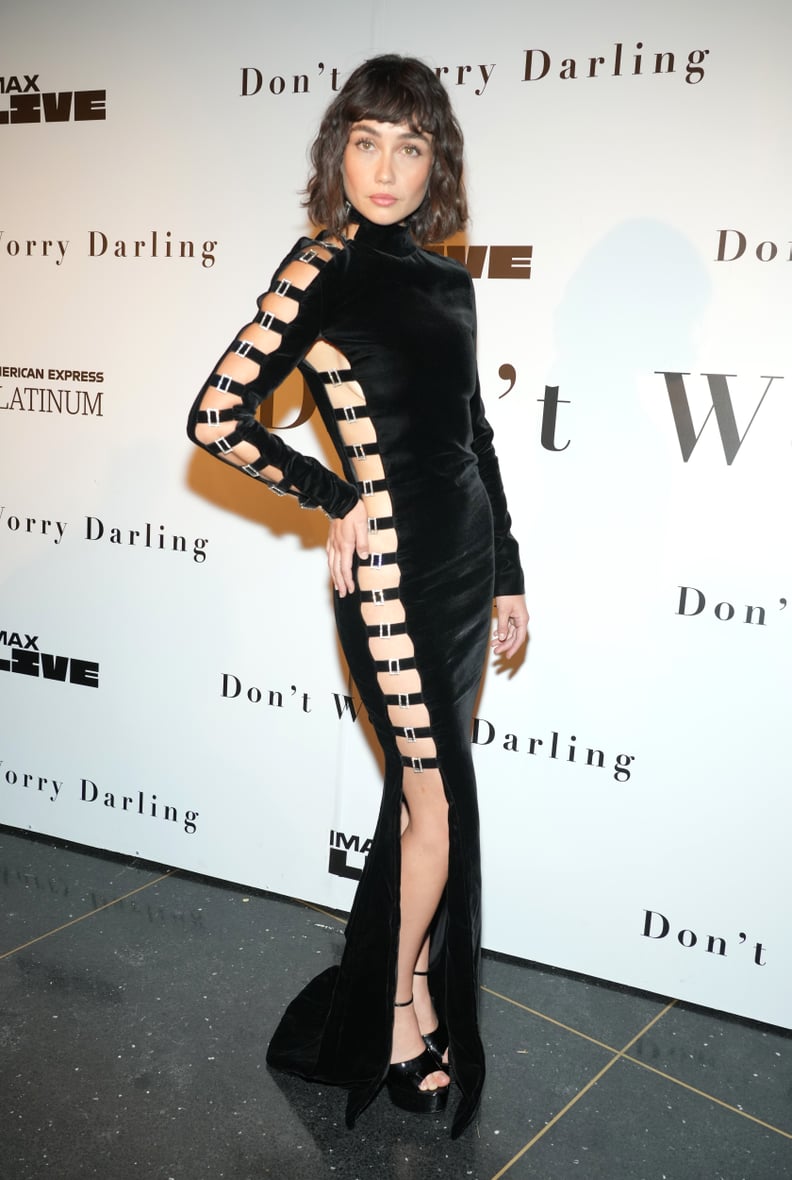 Sydney Chandler
Chandler looked incredible in one of the standout outfits of the night, dressed in a velvet gown with dramatic cutouts all down her side and up her sleeve.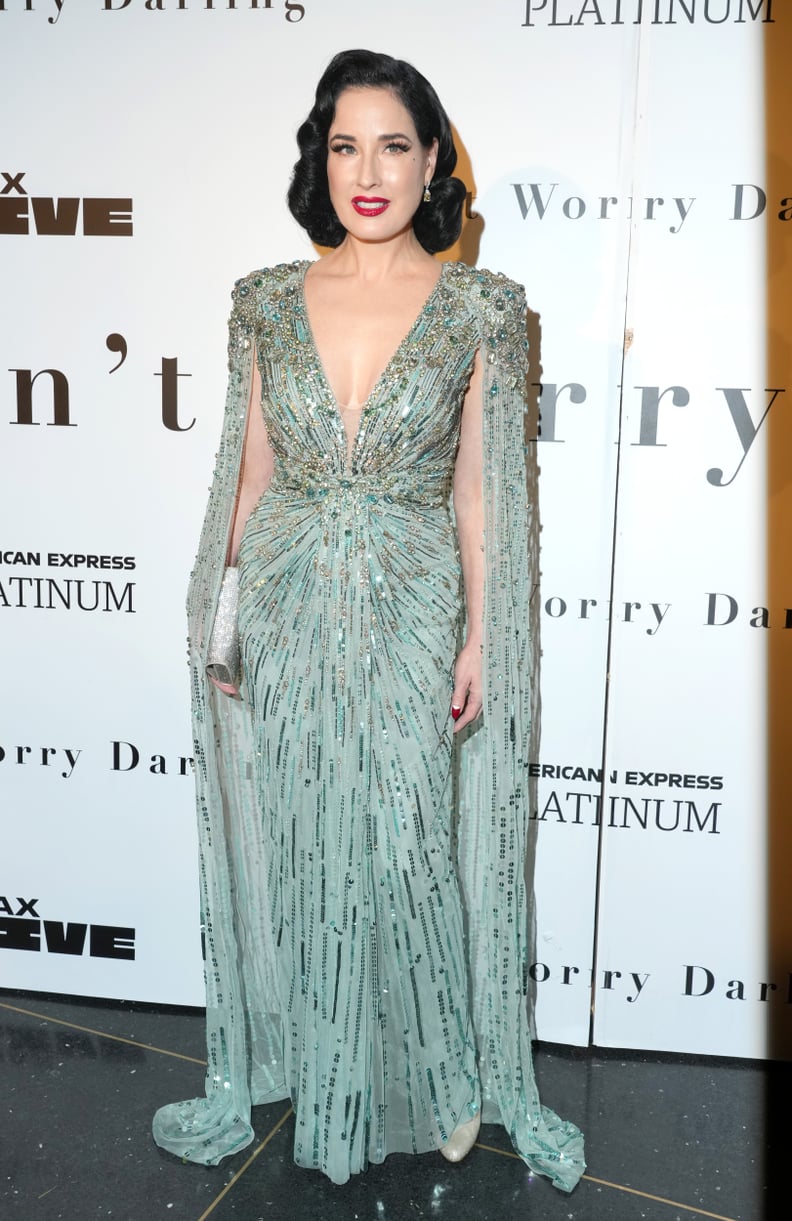 Dita Von Teese
Von Teese was another notable star at the NYC photo call, dressed to the nines in a glamorous green gown with flowing sleeves, a plunging neckline, and plenty of sparkle.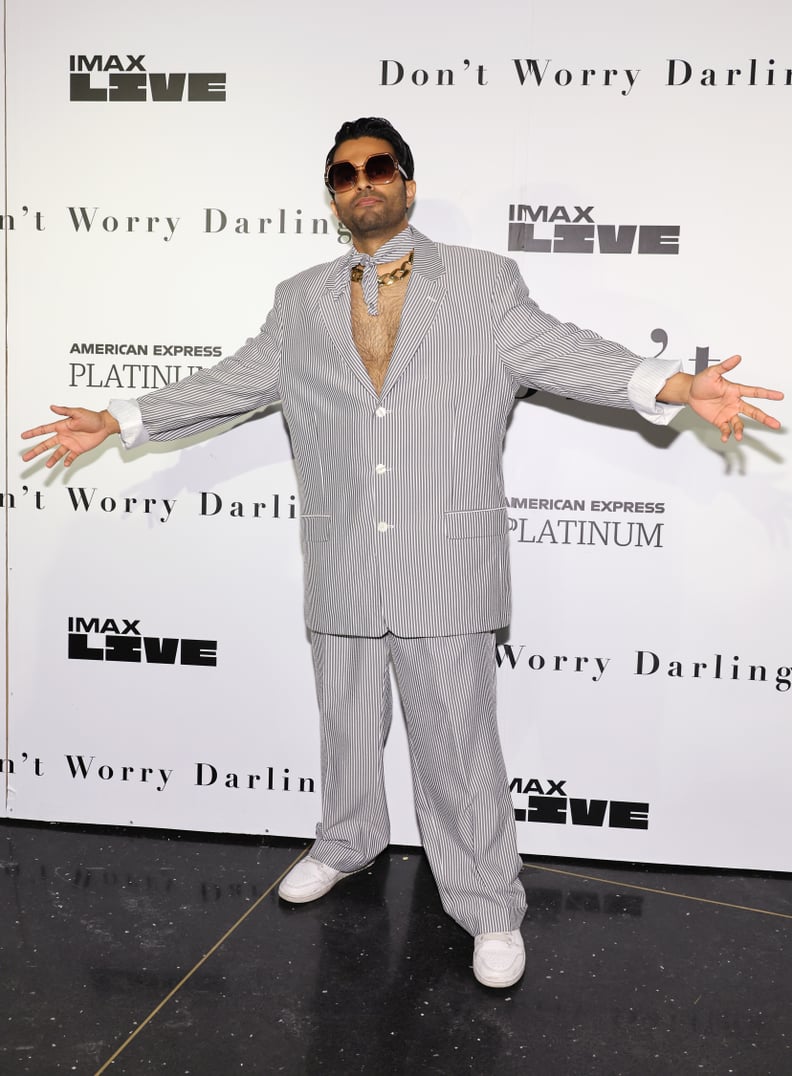 Asif Ali
According to the Daily Mail, the comedian said he got his entire striped cotton suit from Goodwill for only $20 (matching kerchief included)!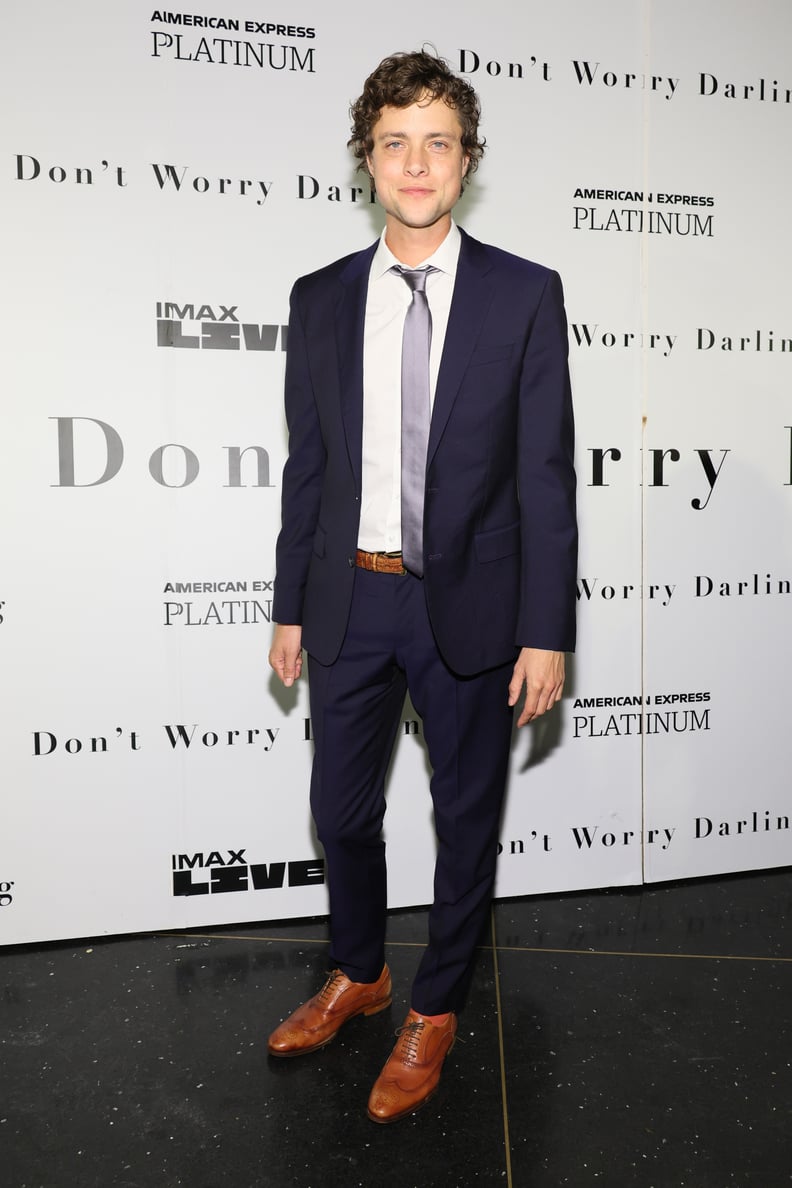 Douglas Smith
The Percy Jackson alum, who plays Victory Project recruit John in the upcoming movie, kept it classic in a simple navy suit.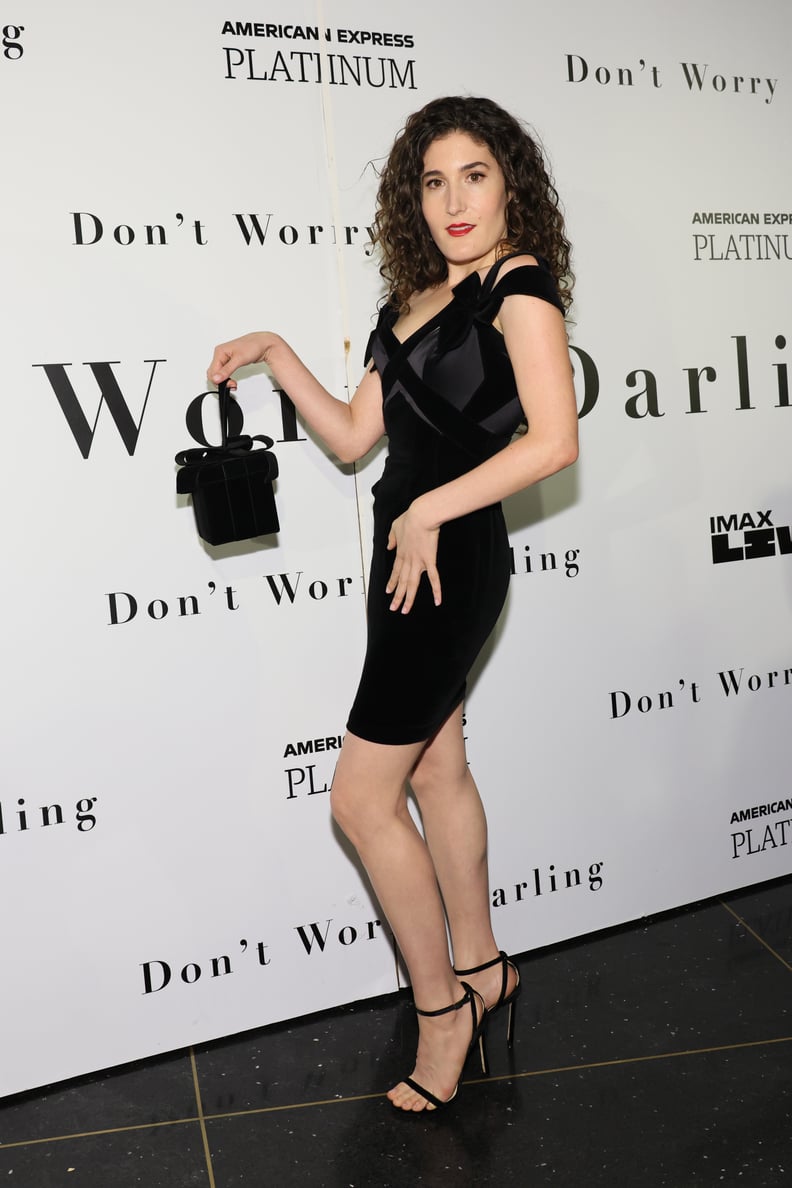 Kate Berlant
The comedian was equal parts sophisticated and lighthearted in a little black dress and even littler black bag.