Ewan McGregor Is a Father of 5 — Get to Know the Actor's Kids
Ewan McGregor has had a prolific career on screen since his feature-film debut in 1994. The actor rose to fame following his gritty portrayal of Mark Renton in the 1996 film "Trainspotting" and continued to rise in Hollywood after appearing in films like "Emma" and "Velvet Goldmine." Arguably, the actor became universally popular as Obi-Wan Kenobi in the 1997 film "Star Wars: Episode 1 — The Phantom Menace," which helped pave the way for roles in other blockbuster films like "Moulin Rouge!" and "Black Hawk Down" in the early 2000s.
Most recently, McGregor played Danny Torrance in "Doctor Sleep" and reprised his Obi-Wan Kenobi character in the "Obi-Wan Kenobi" miniseries, which concluded in June 2022.
Outside of his packed work schedule over the years, McGregor is also a father to his five children, four of whom he shares with ex-wife Eve Mavrakis. After the "Birds of Prey" actor split from Mavrakis in 2017, he started dating his "Fargo" costar Mary Elizabeth Winstead, and the two welcomed their son, Laurie McGregor, in June 2021.
Here's everything we know about McGregor's five children.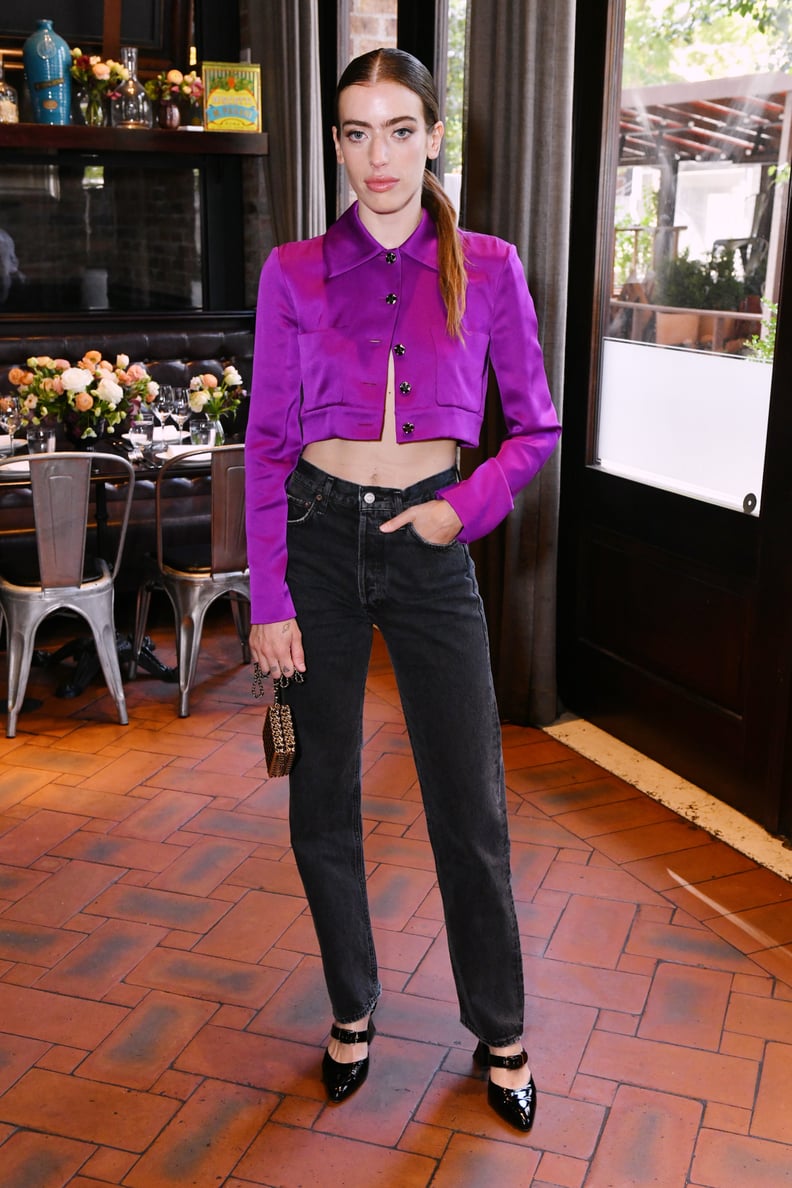 Clara McGregor
Ewan McGregor and then-wife Eve Mavrakis had their first child, Clara McGregor, in February 1996, as reported by Closer Weekly. Clara often accompanied her dad on movie sets and watched him work, which may have influenced her to follow in his creative footsteps. Per The Sun, she studied photography at NYU's esteemed Tisch School of the Arts and went on to work as a model and actor after college.
On screen, Clara is most known for her role as KK in "American Horror Story: NYC" and Diane in the 2021 film "Birthday Cake," which she coproduced and starred in with her famous dad. Most recently, Clara will share the screen with her dad in the film "You Sing Loud, I Sing Louder," which is set to release on March 11.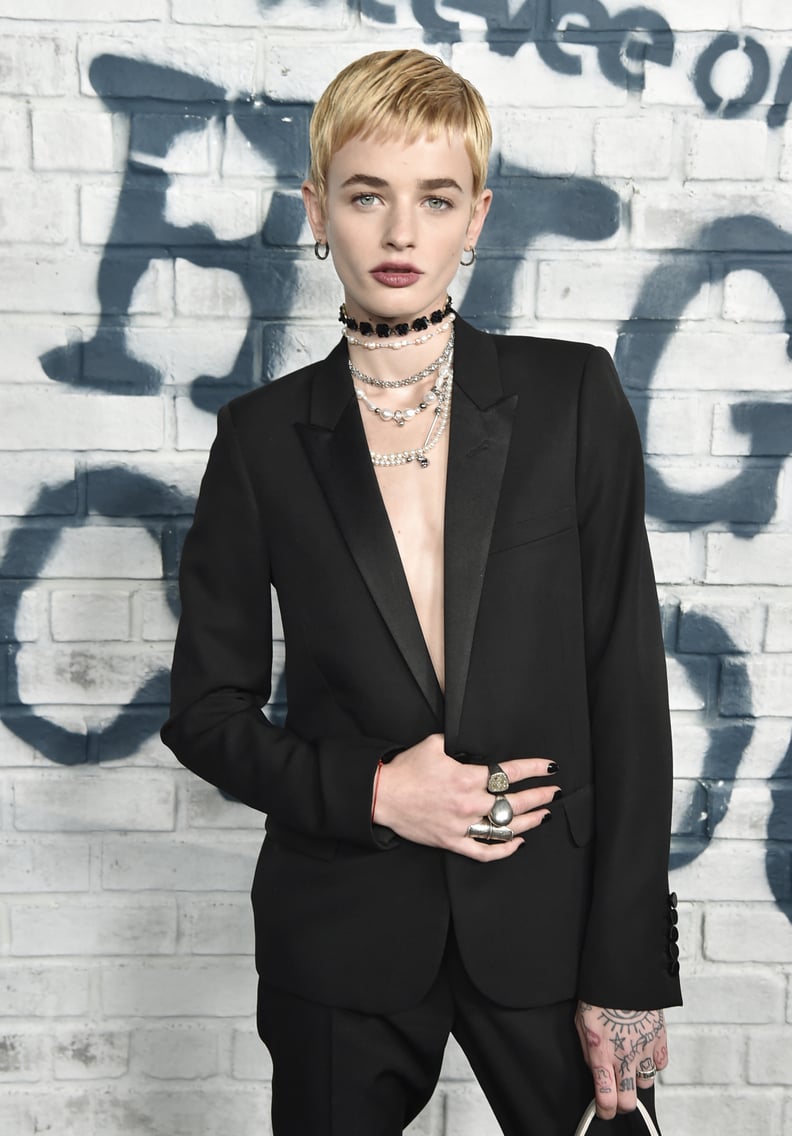 Esther McGregor
Nearly five years after having their first child, Ewan and Mavrakis had their daughter Esther in November 2001, according to Closer Weekly. Like her older sister, Esther is also a model and has dabbled in acting. In the past, she has modeled for brands like Fendi, Miu Miu, and Han Kjobenhavn and appeared on screen in the Freevee series "High School" and in an episode of "Obi-Wan Kenobi" alongside her dad.
Outside of her modeling and acting work, Esther co-owns Pink Ether, a private tattoo studio in Midtown Manhattan, where she specializes in machine and hand-poked tattoos. In an interview with NYU's Washington Square News newspaper, Esther explained, "My main goal is to show that tattoos are an extension of oneself. You don't have much choice when it comes to physical appearance, but with tattoos, you can alter your body. I want to enhance the way people look at themselves and make people feel more comfortable in their own skin."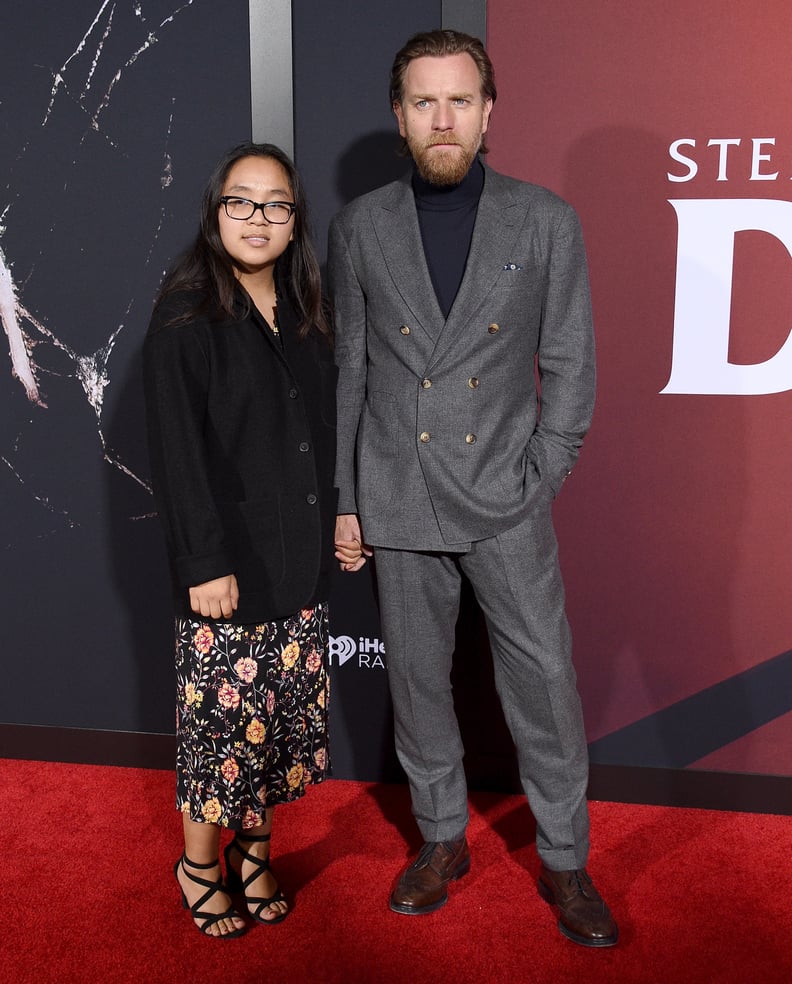 Jamyan McGregor
In 2006, Ewan and Mavrakis adopted then-4-year-old Jamyan (born September 2001), whom the actor allegedly met while on his televised motorcycle tour "Long Way Down" in 2004, per The Evening Standard. A source told the publication at the time, "He just fell for this little girl while he was out there. He wants to give her the family she never had."
Jamyan keeps her personal life out of the spotlight, though she appears to be very close with her family. Her sister Esther shared a sweet birthday post on Instagram to commemorate her special day on Sept. 13, 2022, writing in part, "So thankful to have a best friend and sister to go through each step of life with. You're a Star. The funniest soul I know, I love you." According to The Sun, Jamyan currently attends Mitchell College in New London, CT, and is set to graduate in 2024.
Anouk McGregor
Not much is known about Ewan and Mavrakis's second adopted child and fourth daughter, Anouk. According to The Sun, the couple adopted Anouk sometime in 2011 when she was just 4 months old. Ewan briefly touched on being a dad of four in an interview with the New York Post that same year, saying (via Today's Parent), "My wife and four girls — 15, two 9-year-olds, and a baby of four months — often come with me if it's a holiday or my locations and their schedules allow . . . Sometimes we uproot them and put them in another school."
Laurie McGregor
After Ewan and Mavrakis split in 2017, the "Obi-Wan Kenobi" actor began dating Mary Elizabeth Winstead, whom he costarred with in "Fargo" and "Birds of Prey." In June 2021, the pair welcomed their first child (and McGregor's first son), Laurie McGregor, as reported by People. The McGregor sisters Clara and Esther shared the exciting news shortly after his birth on Instagram. "Welcome to the world little brother ❤️ congratulations to my Dad & Mary - this is the greatest gift," Clara wrote in a post. In a similar fashion, Esther wrote in her own post, "Welcome to the family little Laurie."