As you settle in to watch Netflix's latest real-estate reality-TV show offering, "Buying Beverly Hills," you'll notice relatively quickly that not only is the show a family affair, but its cast is already connected to reality-television royalty.
"Buying Beverly Hills" follows the professional and personal goings-ons of the billion-dollar brokerage firm The Agency. Much like Netflix's other real-estate reality shows like "Selling Sunset" and "Selling the OC," the show will offer plenty of beautiful multimillion-dollar luxury homes to ogle at, as well as tons of drama brewing among the agents trying to sell them.
Lucky for two of the show's young stars, Farrah Brittany and Alexia Umansky, they're no strangers to reality television thanks to their high-profile parents. Below, find out who Farrah and Alexia's celebrity parents are.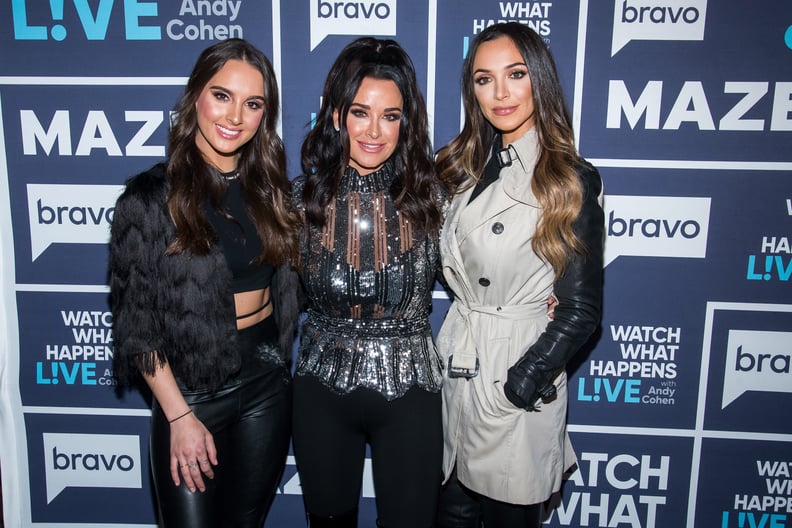 Who Is Farrah Brittany and Alexia Umansky's Mom? Kyle Richards
Farrah Brittany and Alexia Umansky's mom is Kyle Richards. While she's currently most known for being the longest-running cast member of "The Real Housewives of Beverly Hills" and appearances in the Halloween franchise, she got her start as a child actor alongside her sisters, Kim Richards and Kathy Hilton.
Kim was an original Disney kid, having starred in popular movies throughout the '70s such as "Escape to Witch Mountain," "Return to Witch Mountain," and "No Deposit, No Return." She eventually starred alongside Kyle on "The Real Housewives of Beverly Hills."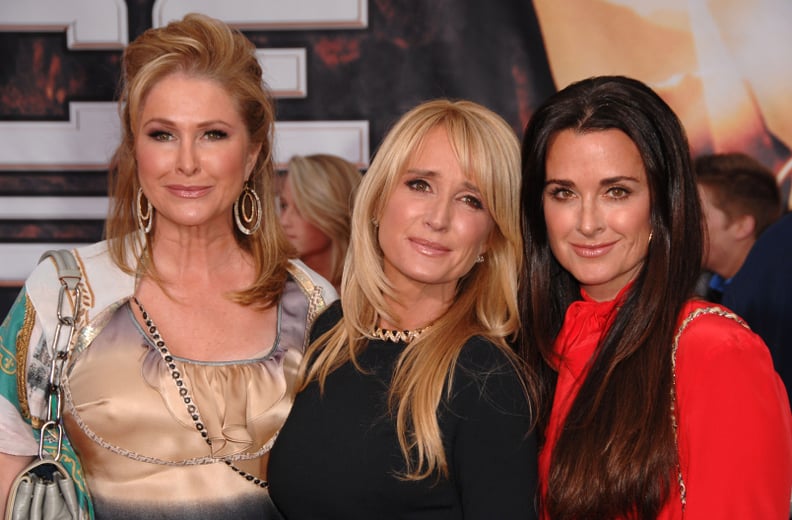 Meanwhile, after seeing modest success as an actor, their eldest sister, Kathy, married hotel tycoon Richard Hilton in 1979. She's the mother to Paris Hilton and Nicky Hilton Rothschild — making Kyle the Hilton sisters' aunt and Farrah and Alexia their cousins.
Who Is Farrah Brittany's Dad? Guraish Aldjufrie
Very little is known about Guraish Aldjufrie other than the fact that the Indonesian real-estate businessman met Kyle at a Tina Turner concert in the late '80s and fell madly in love. The pair married with little fanfare and had Farrah in 1988 when Kyle was about 19. The couple only lasted for a few years, however, before they split.
In an appearance on "The Juicy Scoop With Heather McDonald" (via BravoTV), Kyle opened up about their divorce, explaining, "I struggled with the being married part. Now I've got the wife part down, but that's hard to be a wife at that age," she said. Kyle added, "I was just too young to be married."
According to Farrah, her father is still very much a part of her life and is great friends with her stepdad, Mauricio Umansky. "They both get along amazingly," Farrah told The Daily Dish (via BravoTV). "They've done [real-estate] deals together. My dad refers clients to Mauricio all the time. We all get together, he comes to our house for Christmas, Thanksgiving, it's all good. It's funny 'cause I'm an only child at one house [with my dad], and then I have this huge family at this other house [with my mom and three younger sisters], so it's kind of the best of both worlds."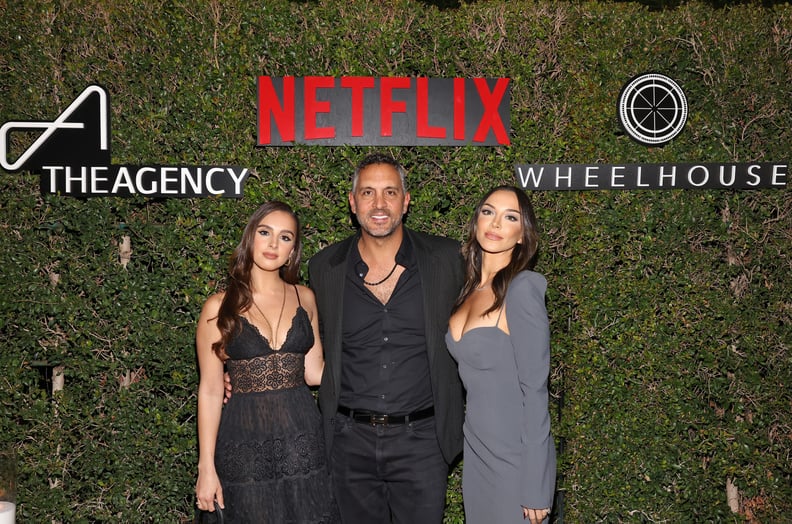 Who Is Alexia Umansky's Dad? Mauricio Umansky
When Mauricio Umansky doesn't appear alongside Kyle as her Real Househusband of Beverly Hills, he runs his real-estate brokerage firm, The Agency, which he founded in 2011. According to his bio on the Agency website, Mauricio "has achieved nearly $4 billion in real estate sales and holds the distinction of selling the most homes in the country priced above $20M." He's represented many multimillion dollar homes, from properties owned by Michael Jackson and Prince to the Playboy Mansion and Walt Disney Estate.
Mauricio met Kyle at the West Hollywood nightclub Bar One (which is now Bootsy Bellows) in 1994. According to the couple's 2021 interview with The Knot, Mauricio approached Kyle believing she was Demi Moore's sister, and the rest was history. "I was just so happy and excited — it was a dream for me," Kyle told The Knot. "The moment we started dating, I just felt like he was the one." So what was it that convinced her he was the one? "The most important thing to me was how he was with my oldest daughter, Farrah," Kyle said.
Mauricio and Kyle got engaged the year they met. The pair married less than two years later in 1996, and Kyle also gave birth to their daughter Alexia that year.