Society Demands a New "Bonus Jonas" Now That Frankie Jonas Is Taking Over TikTok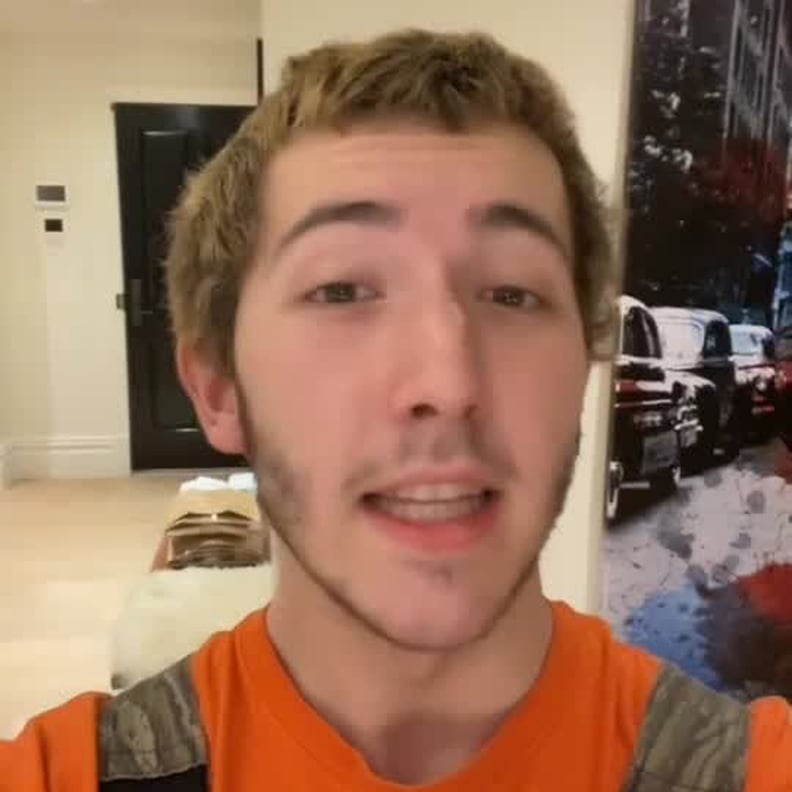 Frankie Jonas is the "bonus Jonas" no longer. After years of flying under the radar while his three older brothers Nick, Kevin, and Joe took their trio on the road, Frankie has found a home for his own stardom: TikTok. Like many of us, he hopped on the app amid the pandemic, but unlike many of us, his following grew to over 1.4 million followers in two months.
Frankie's videos stand in stark contrast to his brothers, who are also on TikTok. His online presence is most similar to Casual Joe, not Family Man Kevin or Buttoned-Up Nick. Frankie will make fun of himself just as quickly as he'll make fun of his family, but his most popular videos are certainly about the latter. In fact, his fans are so thrilled by his TikTok takeover, they've started flooding the other Jo Bros' videos with comments like, "Wait aren't you Frankie's brother?"
Some of the brothers are taking to Frankie's new TikTok fame better than others. Joe changed his account's bio to "Just a Frankie Jonas stan" taking sides with his baby bro. Nick, on the other hand, joked that Frankie's eager fans were the reason why he wouldn't make the band. Kevin? Well, he seems blissfully unaware (even as Frankie burns him over a bigger follower count). Seems pretty accurate to their personality types, no?
Sit back, relax, and take a scroll through some of Frankie's videos below. There's truly no telling what kind of content we'll get from him next, so just enjoy the ride.