Glenn Close Dancing to "Da Butt" Is a 2021 Oscars Highlight
Well, Glenn Close Had a Great Night!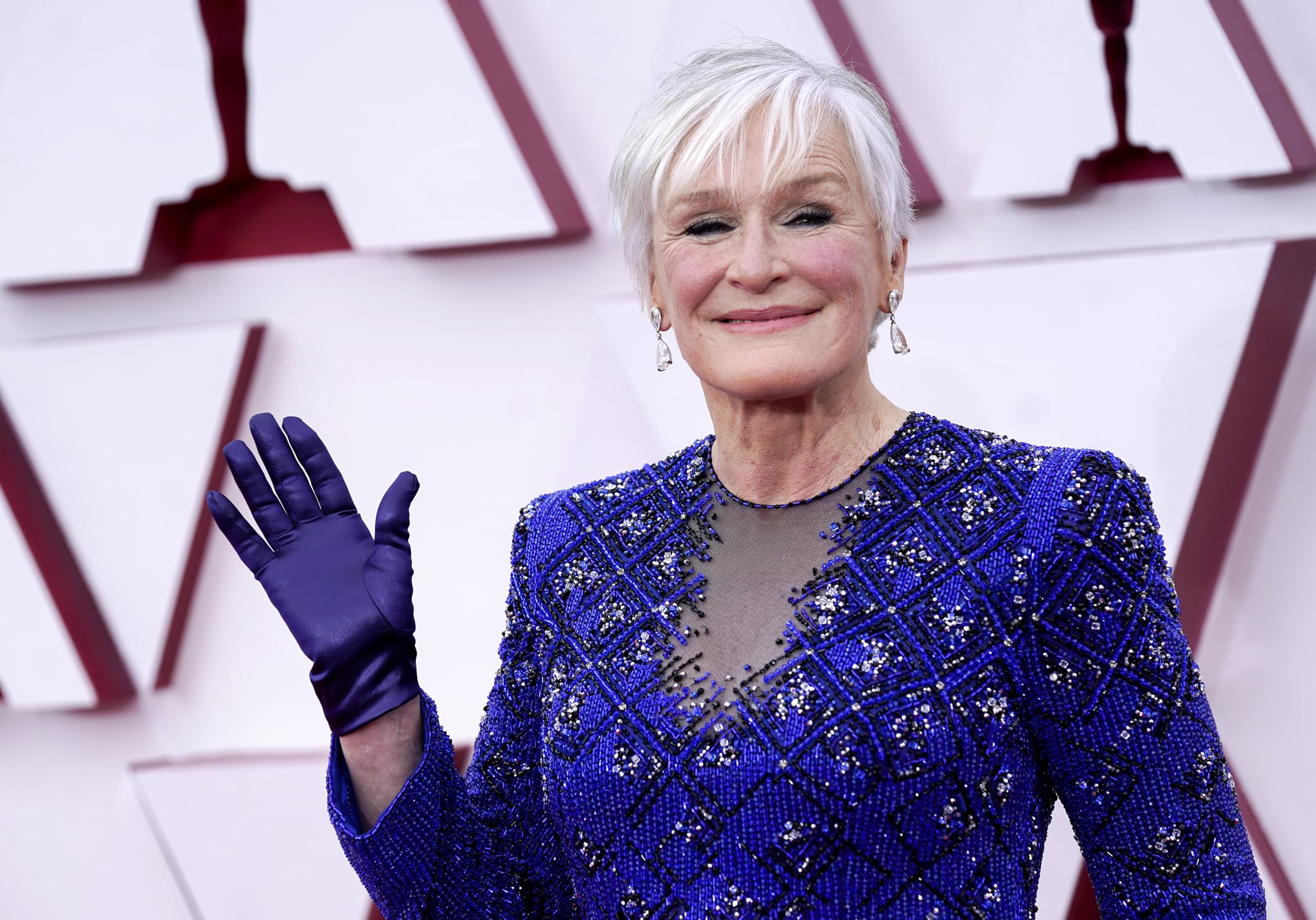 Image Source: Getty / Chris Pizzello
The Oscars zagged this year. After an unconventional year in film, the time-honored award show similarly broke free from convention: no host, a switched-up category order, longer speeches, and Glenn Close dancing to "Da Butt."
During one of the few comedy bits of the evening, Questlove and Lil Rel Howery quizzed various nominees on their knowledge of prior best original song winners and snubs. And so it went: Andra Day answered a question about Prince's "Purple Rain," and Daniel Kaluuya was asked about Donna Summer's "Last Dance." That's when Glenn chimed in, claiming Daniel was "too young" to know about the iconic disco anthem. We should have known then.
Lil Rel moved on to Glenn, who was presented with a few seconds of "Da Butt," the 1988 Experience Unlimited (or E.U.) song featured in Spike Lee's School Daze. Then, in a moment that simultaneously felt so good that it had to be scripted and so chaotic that there's no one who could have written it, Glenn offered a full oral history of the song, before standing up and shimmying. Lil Rel joked, "It's dope and uncomfortable at the same time." Watch the segment below.