Hailey Bieber Reflects on Her and Justin Bieber's Intimate Journey Together: "It Took Work"
Hailey Bieber is getting open and honest about her marriage to Justin. In Elle magazine's March issue, the 23-year-old model pulls the curtains back on their relationship. The two secretly wed in September 2018 after dating on and off between 2015 and 2016. The following year, they had an official, intimate wedding reception in South Carolina.
However, things haven't always been smooth sailing for them (and we're not just talking about the fact that Hailey so wasn't into Justin when they first met in 2009). According to Hailey, she and Justin had to hold off on tying the knot until the "Yummy" singer, who was struggling with Lyme disease, was able to improve his health. But Hailey stuck by his side and the duo have continued to work on themselves as well as their romance through their faith and love for each other. Look ahead to read Hailey's standout quotes about her journey toward self-discovery and her marriage.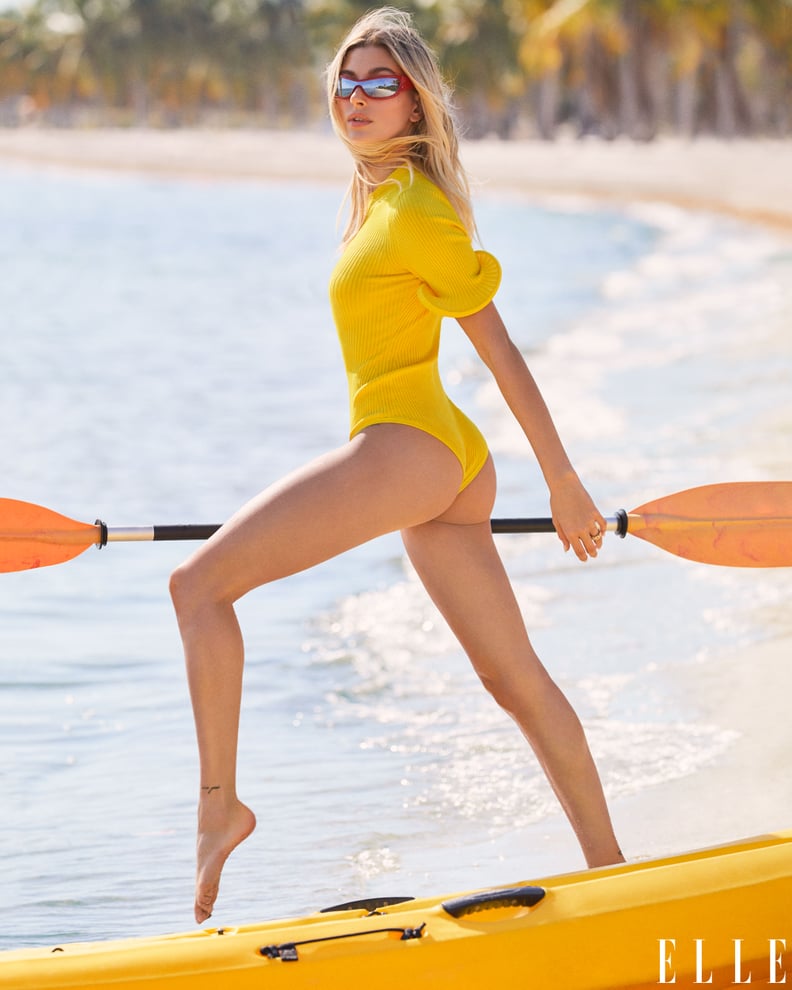 On moving out at 17: "I've always been super independent since I was really young. When I moved out, I was like, 'Bye guys! See you later!' I started modeling and made enough money to pay the rent. I was like, 'Okay, cool. If this is going to work for me, I'm going to stick with it, because I enjoy making my own money and living on my own.' I would love to get into designing clothes. I love clothes! That's actually one of the main reasons I got into the modeling industry."
On reconnecting with Justin before dating: "We ended up being at this church conference together in Miami, and it was the first time we'd seen each other in a while. I remember we were hanging out and I was like, 'Listen, I'm really, really happy for us to be friends again. I want us to always be cool and be friends.' He was like, 'Yeah, here's the thing: We're not going to be friends.' And I was like, 'Oh. Is that so?' I think we were both a little unsure about what was going on in the very beginning. It was familiar territory, but when a lot of time goes by, it's like getting to know a new person."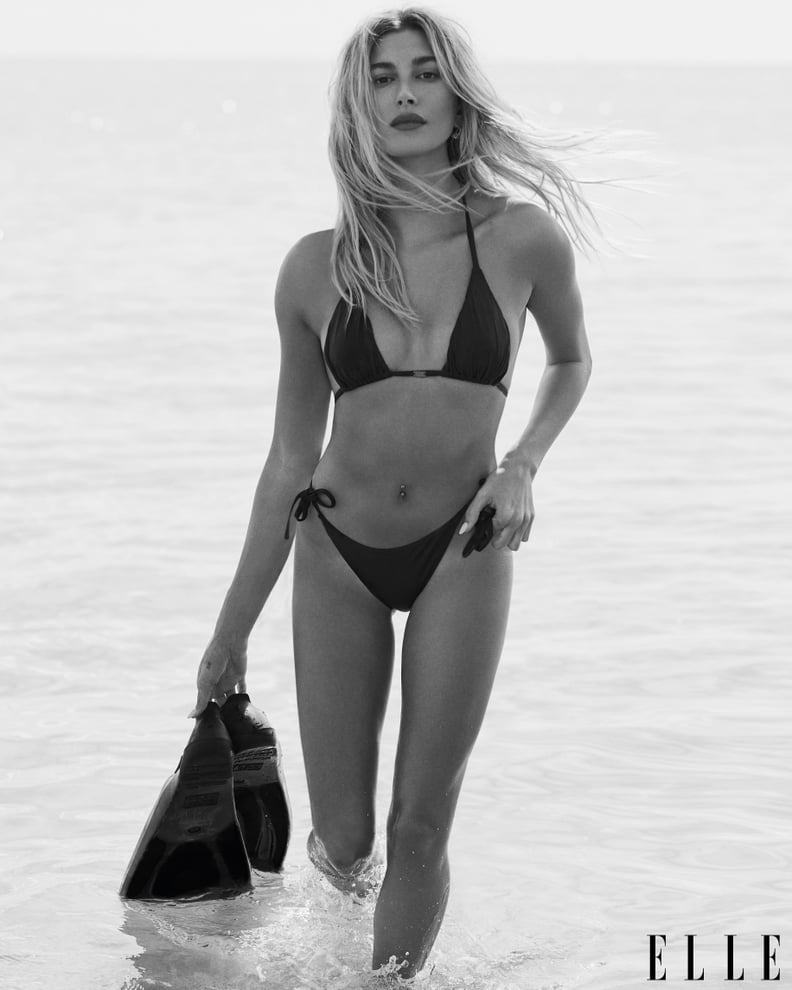 On staying with Justin in sickness and in health: "When we first got married, we were just figuring out our life together. I felt like putting a wedding in the middle of all of that would be really hectic and stressful. He was really sick. He has Lyme disease, and he was dealing with a bunch of medical stuff. We didn't have a diagnosis. And it was hard because everybody from the outside was being super mean and judgmental, saying he looked like he was on drugs, saying how unhealthy he looked, when in truth, he was not healthy and we didn't know why. It was months of me being a new wife trying to help him figure out what was wrong and what was going on. Now he's perfectly healthy. But going through that and then trying to be like, 'So where does our wedding fit into this?' didn't feel like the vibe at all."
On her and Justin's home life: "I definitely enjoy being home more than I enjoy being away. I try to read more than be on my phone in bed. We have a rule: No phones in bed unless it's absolutely necessary."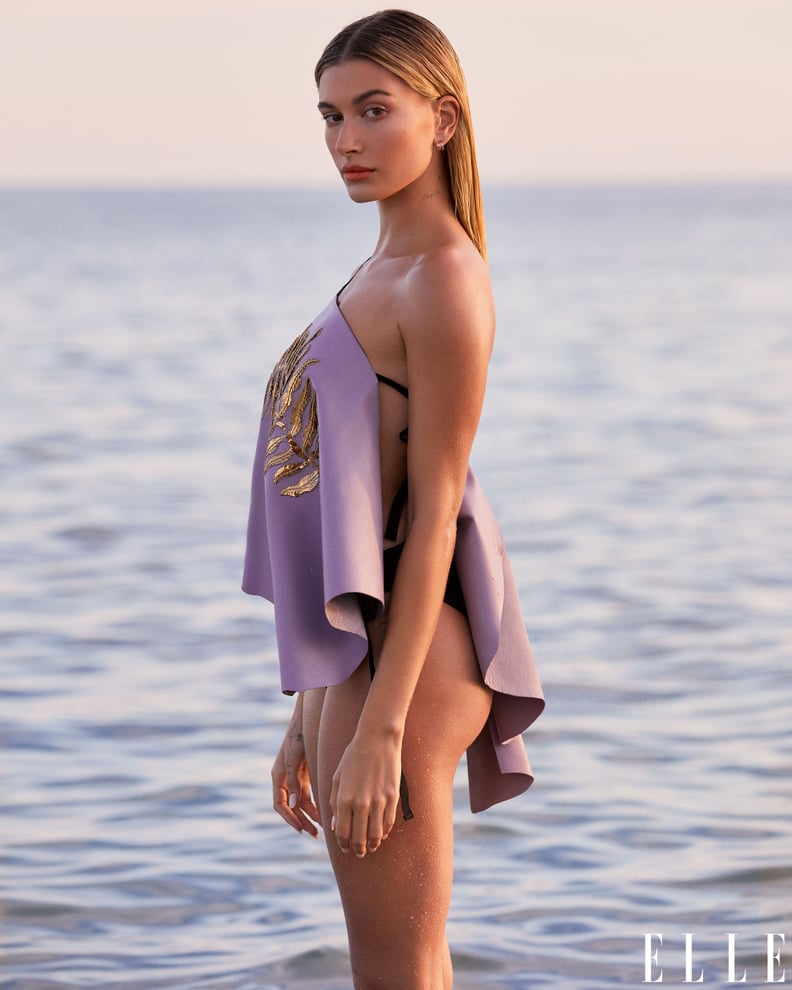 On growing up and working on her relationship with Justin: "He had grown up so much. I was actually shocked. I think I had grown up a lot, too. He was somebody I'd always cared about so deeply and loved very deeply. Obviously, it took work and getting past things between the two of us, but it was all very worth it. He's an incredible, amazing man and such a good partner to go through life with. There is no one else I would have ever wanted to spend my life with except him. So, I'm lucky."
On her faith: "Being able to share that with each other — to have that bond of faith and spirituality — is so [critical] for us. It's the most important part of our relationship, following Jesus together, being a part of the church community together. It's everything. As I got older, it got harder to follow church and the Bible because it felt very adult. I don't want to sound wrong, but it was boring. I didn't care about it anymore, until I found a church I felt was geared toward young people. And for me, that was the Hillsong Church in New York City. It started to feel like my own little community of people who were also young and following God and just immersed in a church community. Then I developed my own relationship to church and my own relationship with God, separate from being raised that way by my parents. That's been a cool journey for me."