The Beckhams Pulled Out All the Sweet Family Photos For Harper's 9th Birthday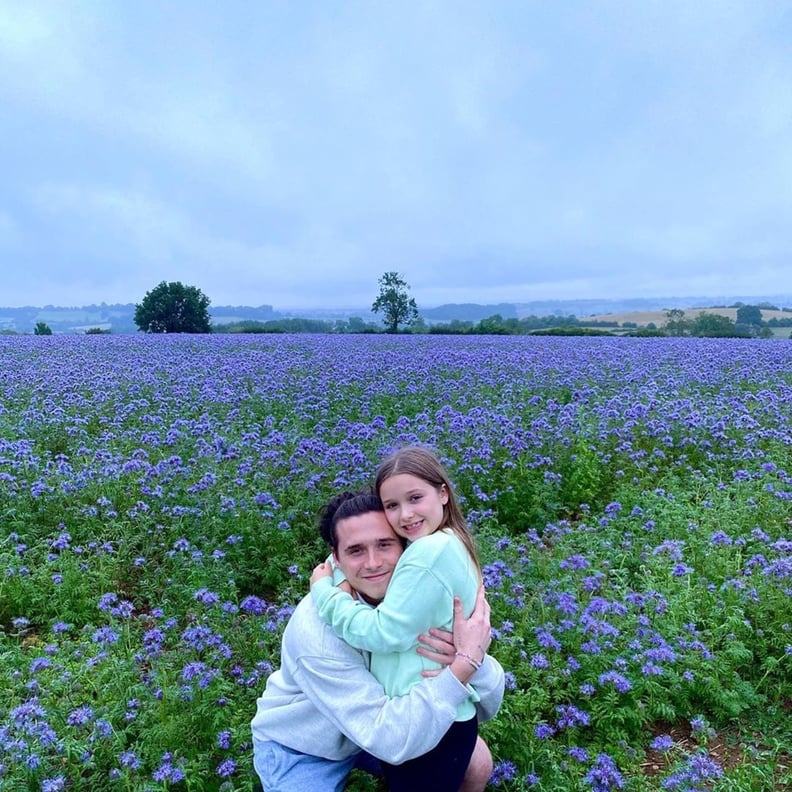 The Beckham family have melted our hearts once again with the sweetest birthday messages for Harper Beckham as she turns 9 today. They pulled out all of the cutest photos and videos of the youngest Beckham family member to celebrate her special day.
First up to wish his sister a happy birthday was biggest brother Brooklyn, who posted an adorable photo on his Instagram of the two hugging in the English countryside with the sweet caption, "Happy birthday to my little sister x I love you so so much ❤️❤️."
Next to show the birthday love was mom Victoria, who posted a video full of fun videos and photos of Harper growing up. She captioned the post, "Happy 9th Birthday Harper!! We all love you so so much 💕💕💕💕 kisses," tagging the whole Beckham brood. Dad, David, also decided to post not one photo but a whole reel of cute snaps. He captioned the video, "To my pretty lady ♥️ Happy Birthday to the most special little girl ♥️ daddy loves you so much ♥️ Our song that we always dance to from day one ♥️ #HarperSeven ♥️."
Not only did the Beckhams post a bunch of family photos for the occasion, they also wore dedicated T-shirts for Harper. The shirts featured a sassy photo of Harper on the front with "Happy Birthday Harper x" on the back — now that's family love.
It might be a day of celebrating while in limbo lockdown, but with the outpouring of love from her family, we're sure Harper is having the best ninth birthday.