Harrison Ford Congratulates Ke Huy Quan on Oscar Nomination
Harrison Ford Congratulates Ke Huy Quan on His Oscar Nomination: "I'm So Happy For Him"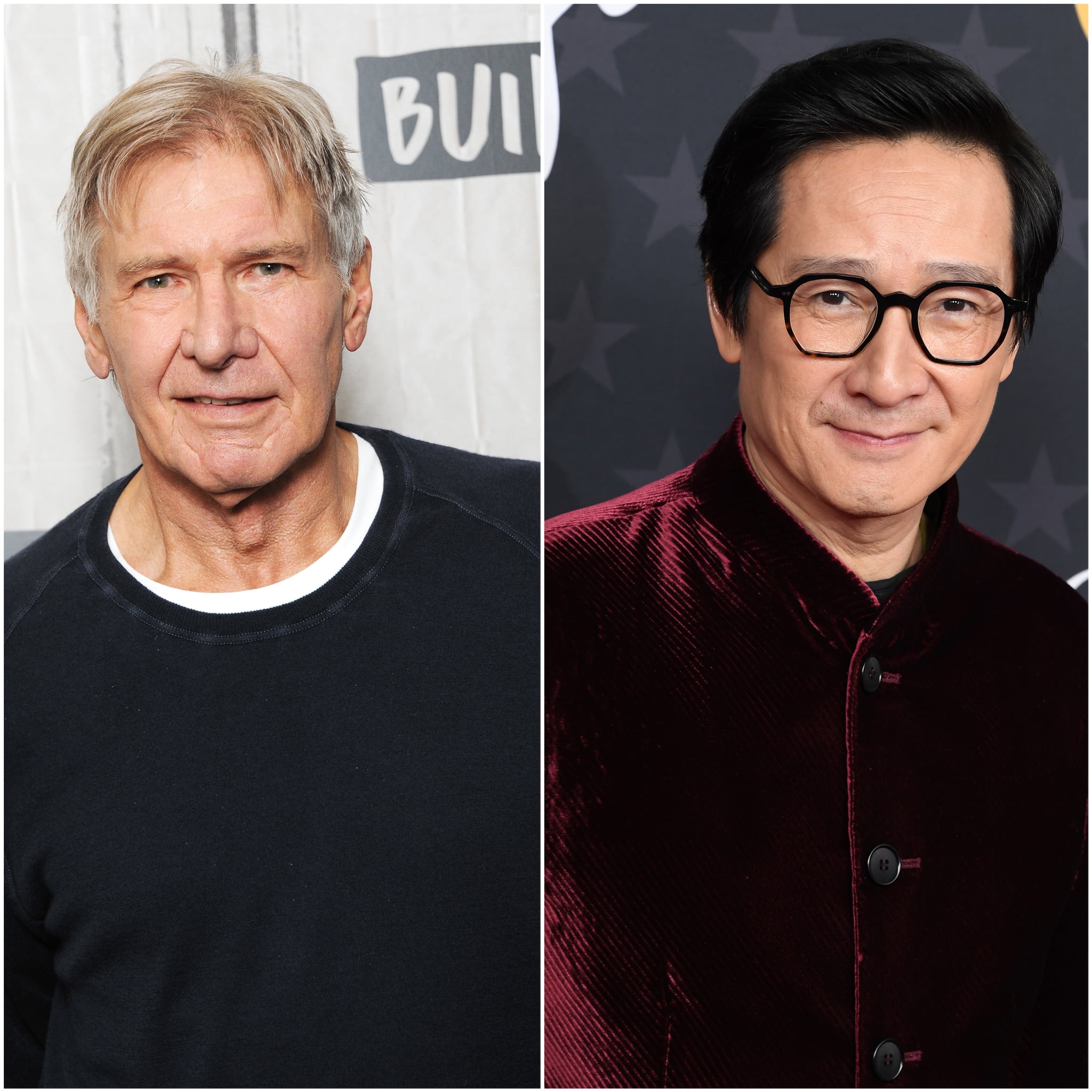 Harrison Ford has nothing but good wishes for his "Indiana Jones and the Temple of Doom" costar Ke Huy Quan after he earned a best supporting actor Oscar nomination for his work in "Everything Everywhere All at Once." On Jan. 26, Ford congratulated his former costar at the premiere of his Apple TV+ series "Shrinking."
"I'm so happy for him. He's a great guy," Ford told Entertainment Tonight. "He's a wonderful actor. He was when he was a little kid, and he still is. I'm glad. I'm very happy for him."
On Jan. 24, Quan revealed to the New York Times how he reacted when he found out about his Oscar nod. "I was jumping up and down, screaming at the top of my voice, exactly the same way that I did when I got the phone call from my agent that the Daniels wanted me to play Waymond," Quan said. "It's so surreal. I am ecstatic."
Prior to Quan's Oscar nomination, Ford and Quan reunited last year at Disney's D23 Expo for the first time in 38 years. The "Everything Everywhere All at Once" actor shared with Variety in October 2022 that he was initially nervous about approaching the Indiana Jones star. "We were at the D23 event and I was told Harrison was gonna be there. We're in this green room with so many actors, producers, and directors, and the person who was assigned to assist me said, 'Harrison Ford is right outside the green room. Would you want to go say hi?'" he recalled.
Quan continued, "I'm thinking, 'Of course! I haven't seen him in 38 years. So I walk out and I see him about 15 feet away talking to Phoebe Waller-Bridge, they're there to promote 'Indy 5.' And as I walk close, my heart is pounding. I'm thinking, 'Is he gonna recognize me? The last time he saw me, I was a little kid.'"
But Quan didn't have to worry, because Ford knew exactly who he was. "As I get closer, he turns and points his finger at me, and he has that classic, famous, grumpy Harrison Ford look," Quan said. "I go, 'Oh my gosh, he probably thinks I'm a fan and he's gonna tell me to not come near him.' But he looks and points at me and says, 'Are you Short Round?' Immediately, I was transported back to 1984, when I was a little kid, and I said, 'Yes, Indy.' And he said, 'Come here' and gave me a big hug."
The two actors also posed for pictures with one another, which Quan shared on his Instagram. "'I love you, Indy,'" he captioned the photo. "Indiana Jones and Short Round reunited after 38 years."
Image Source: Desiree Navarro / Steve Granitz / Getty