Harrison Ford Says Becoming a Father Made Him "Just a Bit Less Self-Centered"
Harrison Ford is loved for his popular roles as Han Solo in the Star Wars franchise and the titular Indiana Jones in the beloved film series. The actor landed his first role in the 1960s and has since built a stacked résumé that includes titles like "Blade Runner," "Witness," "Air Force One," and, most recently, Apple TV+'s "Shrinking" and "Indiana Jones and the Dial of Destiny."
Outside of having a prolific acting career that spans nearly 60 years, Harrison is also a family man and a father to five children. The actor first became a father to sons Benjamin and Willard Ford in the 1960s. After the birth of his two sons, it was nearly 20 years before he welcomed two more children, Malcolm and Georgia Ford, into the world. Ford's youngest son, Liam Flockhart Ford, was adopted by his wife, Calista Flockhart, before they met in 2002.
Despite being one of the biggest names in Hollywood, Harrison keeps his personal life out of the spotlight. Over the years, however, the public have gotten glimpses of his family and children, who are successful in their own careers.
Read on to learn more about the five children who make up Harrison's big family.
Benjamin Ford
Harrison's firstborn, Benjamin Ford, was born on Sept. 22, 1966, to the actor's first wife, Mary Marquardt. Unlike his father, Benjamin took a career path out of the spotlight and is a renowned chef and restaurateur. According to Epicurious, he studied at the University of Dijon in Burgundy and later at the California Culinary Academy in San Francisco. He is currently the owner and executive chef of Ford's Filling Station in Los Angeles.
On Father's Day in 2019, Benjamin shared a tribute to his father on Twitter, writing in part, "My dad or pops (newly adapted) He taught me resiliency as a young father and later helped give me the courage to pursue my dreams."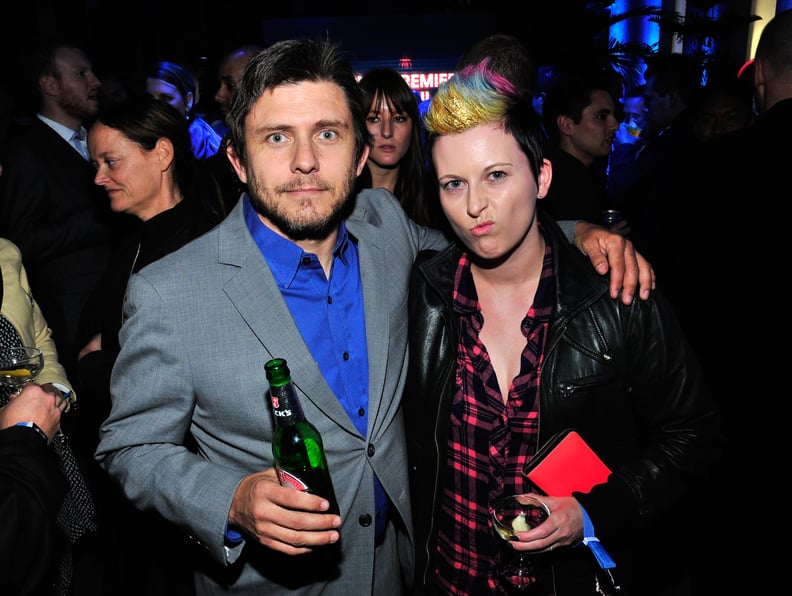 Willard Ford
Harrison's second son, born on May 14, 1969, is an entrepreneur. According to People, he is the owner of the LA-based fitness spot Strong Sports Gym. Prior to his gym business, Ford owned Kim Sing Theatre in LA.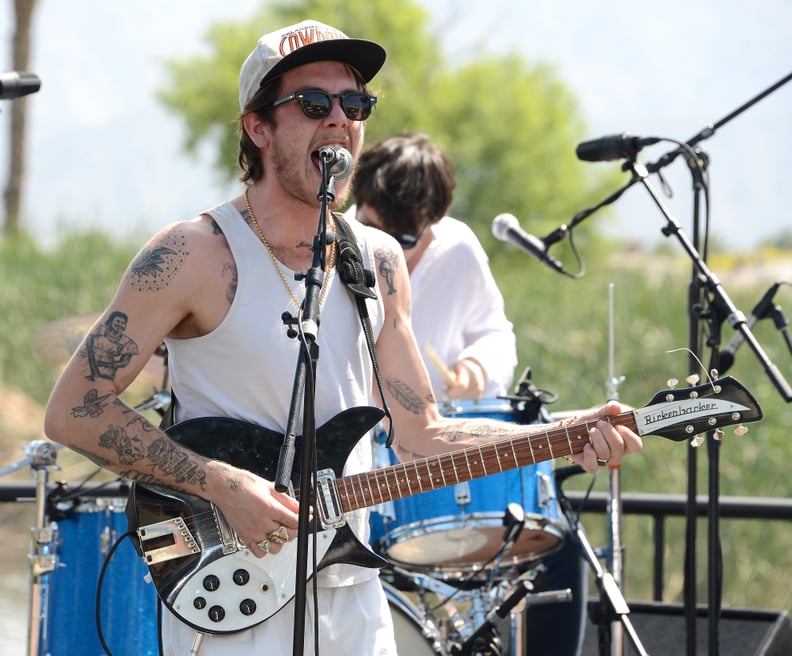 Malcolm Ford
In 1979, Harrison divorced Marquart, and he married Melissa Mathison in 1983. Harrison and Mathison's first child together, Malcolm Ford, was born in 1987. Malcom is a musician most known for being the frontman/lead singer of the indie/alternative band The Dough Rollers, per Interview Magazine.
Georgia Ford
Harrison's second child with Mathison and only daughter was born on June 30, 1990. Like her father, Georgia Ford pursued a creative career on screen and is an actor. She has acting credits in films like "American Milkshake," "True Story," "The Visitor," and "I'm Being Me."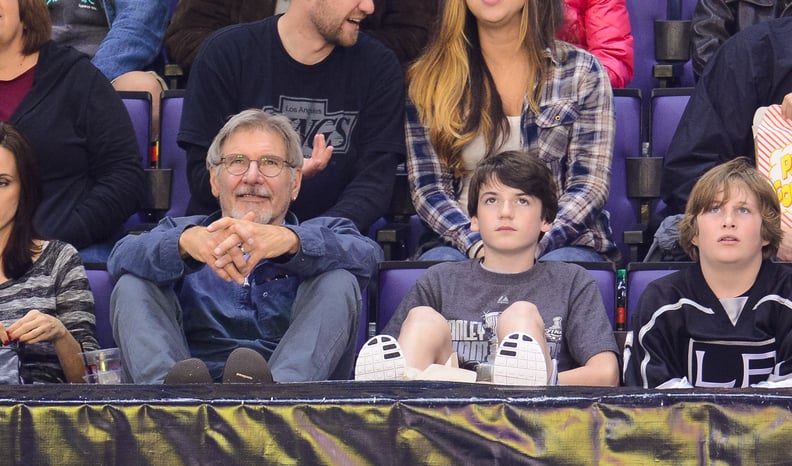 Liam Flockhart Ford
Harrison and Mathison divorced in 2004, and the Star Wars actor married his third wife, Calista Flockhart, in 2010. Prior to their marriage, Flockhart adopted Liam, who was born in 2001, and Harrison later adopted him as well. Talking about fathering a young child again, Harrison explained in an interview with Reader's Digest in 2008 (via People), "My youngest, other than Liam, is 17. It's a wonderful opportunity to be part of a child's growing up, which is always an endless springtime. You see the blossoming and the growing and the nurturing and the payoff. Being a parent made me just a bit less self-centered."
In August 2020, Liam started college, and his superstar dad made sure to give him a proper sendoff. According to ET Canada, the "Witness" actor personally flew Liam to college in a private plane — talk about special!