Think Henry Golding Is a Dreamy BF in Crazy Rich Asians? He's Even Dreamier With His Wife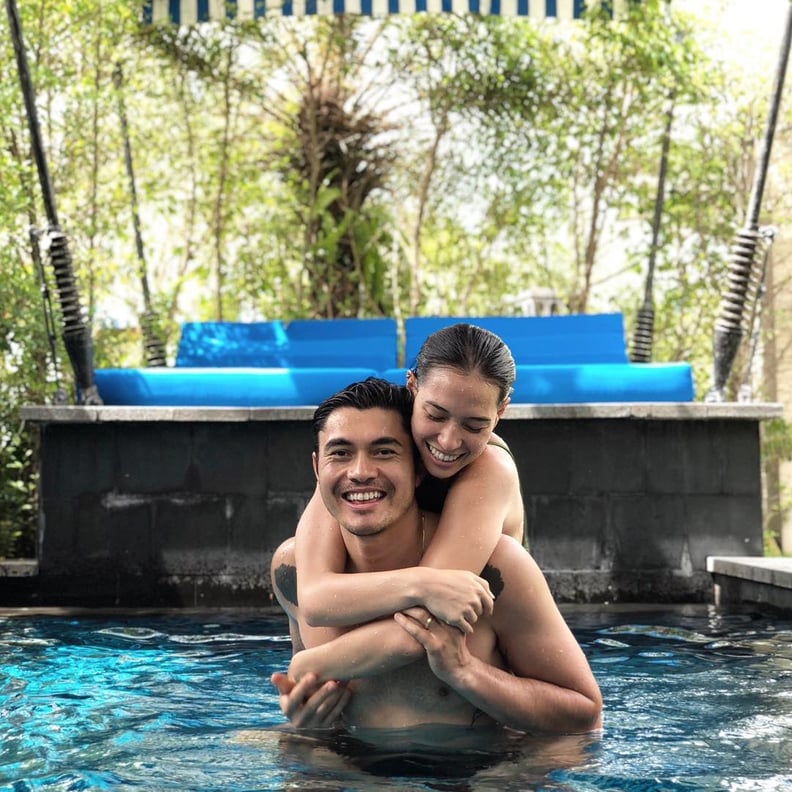 Henry Golding may have had Rachel Chu (Constance Wu) falling head over heels in love in the book-to-movie adaptation of Crazy Rich Asians, but the 31-year-old British-Malaysian actor is equally as charming in real life. Anyone who's read Kevin Kwan's novel knows that Henry's casting as Nick Young aligns perfectly with his swoon-worthy physique and lovable personality, but like his character, Henry is a romantic as well. In August 2016, he and TV host Liv Lo married in a gorgeous, small ceremony in Sarawak, Malaysia. They're frequently posting photos of each other on Instagram, and if the snaps weren't cute enough, their constant use of the #MrAndMrsGolding hashtag truly has us melting.
In a 2016 interview with Her World, Liv said that she spotted Henry at a restaurant in 2011 and decided to introduce herself. "Henry piqued my curiosity because he is tall and handsome, yet seemed really fun and down to earth," she said. "As I was leaving, he was going to the bathroom so our paths crossed. I took the opportunity to chat to him as I had nothing to lose." Four years later, he proposed in Phuket, Thailand, and the rest was history! "He had booked a restaurant at sunset that 'just so happened' to have a string quartet playing and was serving Champagne on arrival. But, I just thought he was being romantic as it was our anniversary. However, we took a stroll on the rocks and he proposed at the magic hour. Unforgettable."
While we're sad to report that Henry is not single, his and Liv's nonfiction love certainly gives his onscreen romance with Rachel a run for its money. Read on to see adorable photos of Henry and Liv, and get ready to fall in love.